By AmeriCymru, 2015-09-16
---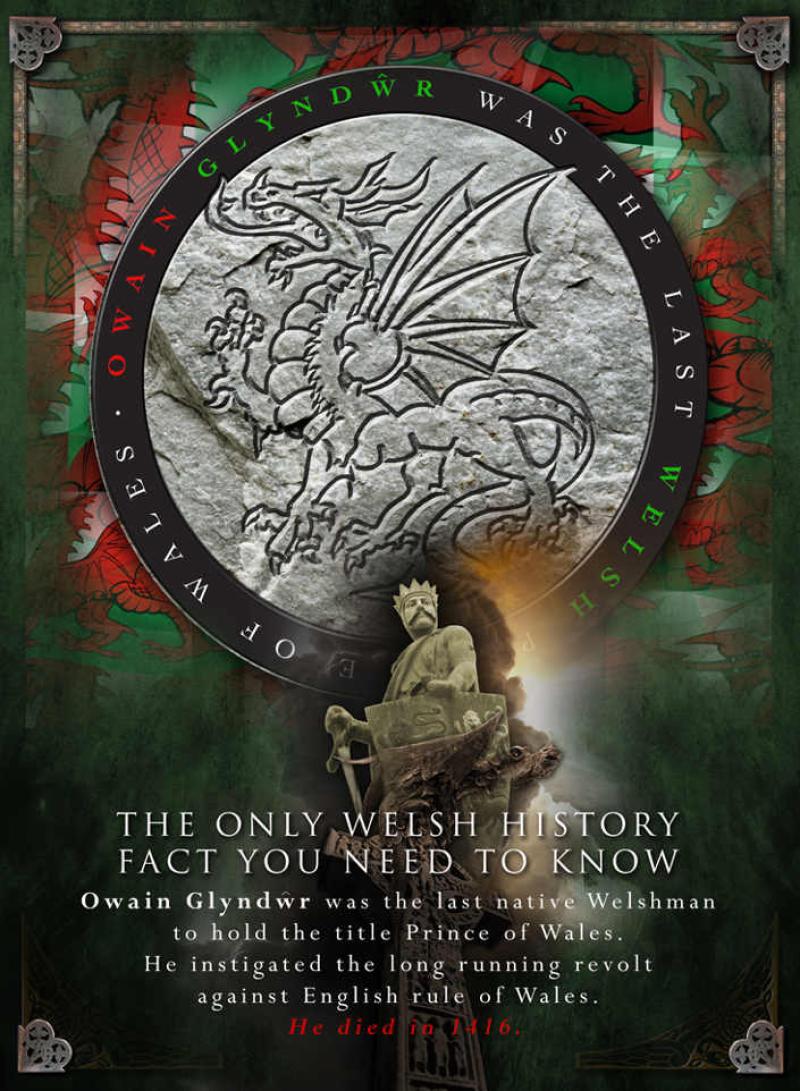 ---
AmeriCymru:  Hi Tony and many thanks for agreeing to this interview. What inspires your artwork?
Tony:   Since my early childhood in north Wales I spent time drawing, especially faces and animals. My late mother used to say I took after my grandfather who spent his last remaining years painting schooners and putting models of these early sailing ships into bottles. He spent his working life on these ships transporting coal from the north Wales coast (Mostyn) to Ireland. 

After leaving school I attended the local college to study Art and Design and from there I furthered my studies in London. I then worked in visual communication and after working in London (there was very little opportunity in this field of work in north Wales at that time) and Ireland and for a brief period in the US (Seattle) I thankfully returned home permanently to Wales in 1989. But after being layed off work twice and unable to find suitable employment back in Wales I decided to work on my own projects. And the first project had to be about Cymru. I had bought an old print of a map of north Wales (John Speed) while I was studying in London in the early 70's, this being something I could not resist. I have treasured this map and two years ago I carefully took it out of the frame and got it professionally scanned. This was the start of my Welsh theme, which has been a labor of love.

AmeriCymru:   What is your process? How do you create these wonderful images?
Tony:  All of my work is a combination of design, photography and illustration. I do the research and collect old photographs as well as taking my own photographs. I design the layout and then put everything together on the AppleMac computer.
AmeriCymru:   Care to comment on the Owain Glyndwr image (reproduced above)? 
Tony:  The Owain Glyndwr/ Llywelyn ab Iorwerth ( Llywelyn the Great ) image is to me the most important image I have ever created. I wanted to create an iconic image that communicates a fact, a very important fact. Cut out all the bullshit. A fact that every true Welshman and women should never forget.
AmeriCymru:   Where can our readers go to purchase prints? Do you supply them framed or unframed? 
Tony:   All my work is on the etsy site. www.etsy.com/shop/ddraigdragon
I supply them mostly unframed. (due to postage cost) I have geared a number of my artworks including the Welsh theme to accommodate the IKEA frame Virserum ( dark brown) . Overall frame size is 23 x 19 inches
(48 x 58 cm)  Each individually designed limited edition print is signed and numbered.
AmeriCymru:   What's next for Tony Roberts?
Tony:   ddraigdragon is based in Wales and my aim/vision is to produce unique quality gifts from Wales. Categories include: Maps, Music, Illustration, Sport, and Inspirational sayings (one being) Many people will walk in and out of your life but only a true friend will leave footprints in your heart. Eleanor Roosevelt. I have also begun researching images for a general map of Ireland and Scotland.

I am listing new products on etsy.com on a daily basis.

Commissioned work is also undertaken, please email for further information.
---