ST DAVID'S DAY SALE:
10% OFF TILL MARCH 5TH!
All proceeds from this sale go to support the AmeriCymru Prize For The Novella . The winner will be announced at the Hay on Wye Book Festival in 2017. For more details please go here: AmeriCymru Prize For The Novella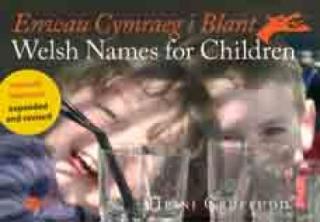 Give your child a Welsh name with this essential, bestselling list. Now expanded, revised and redesigned, it gives you the meanings, links, and also pictures of famous Welsh men and women who have held these names. It is indespensible for parents; others will enjoy wandering through this gallery of Welsh stars, heroes, saints and beautiful princesses.
...