An Interview With Sarah Woodbury - King Arthur, Time Travel And Medieval Mystery

2017-06-01
By: AmeriCymru
Posted in: Author Interviews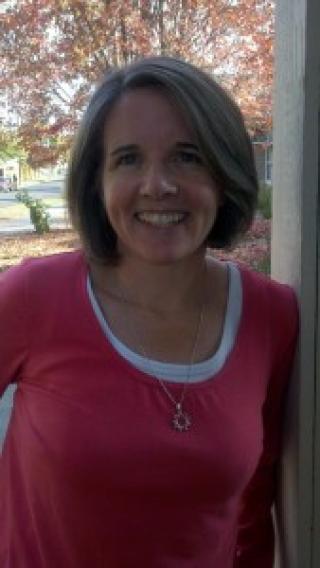 Sarah Woodbury "With two historian parents, Sarah couldn't help but develop an interest in the past. She went on to get more than enough education herself (in anthropology) and began writing fiction when the stories in her head overflowed and demanded she let them out. Her interest in Wales stems from her own ancestry and the year she lived in Wales when she fell in love with the country, language, and people. She even convinced her husband to give all four of their children Welsh names."... more Sarah spoke to AmeriCymru recently about her writing, King Arthur and the location of Camelot.



....
AmeriCymru: Hi Sarah and many thanks for agreeing to be interviewed by AmeriCymru. What influenced you to write historical fiction and in particular, historical fiction set in Wales?
Sarah: I've always been interested in my personal Welsh history. My ancestors left Wales in the early 1600s for Massachusetts. Their lives and the family they left behind in Wales were a focus of my research beginning in the late 1990s. I began writing historical fiction set in Wales five years ago when my children reached their teenage years. I wanted to write books for them to read that were accessible and fun, but gave them something concrete about their heritage to hang on to.

AmeriCymru: In your 'After Cilmeri' series you combine historical fiction with time travel. Care to tell us how this combination occurred to you?
Sarah: It's really very simple: I have always hated that Llywelyn ap Gruffydd died the way he did. Even at the time, it was said that if he'd held on for just a few more days, all of Wales would have flocked to his banner. Who's to say? Perhaps he would have defeated King Edward, who was being pushed to the wall by his English barons (who cared not at all for Wales and thought it a drain on the exchequer) and his creditors. Certain moments in history have repercussions far beyond the events of the time, and the death of Llywelyn is one of those moments. Seven hundred years under the English boot followed. I could have written a straight historical fiction in which Llywelyn died--but where's the fun in that? History changing time travel seemed to provide the answer.

AmeriCymru: Three of your books concern the reign of 'King Arthur' and its aftermath in Welsh history. Care to tell us a little more about them?
Sarah: Historically speaking, King Arthur (if he existed at all--still subject to debate), was Welsh. The historical sources for King Arthur begin with the Y Goddodin—a Welsh poem by the 7th century poet, Aneirin, with it's passing mention of Arthur. The author refers to the battle of Catraeth, fought around AD 600 and describes a warrior who "fed black ravens on the ramparts of a fortress, though he was no Arthur". This reference is followed in time by the writings of Taliesin, Nennius, and the tales of the Mabinogi, all written before Geoffrey of Monmouth popularized Arthur in his book dating to the middle of the 12th century. (more on my blog: Historical Sources for King Arthur
Thus, if King Arthur was a real person, he was resolutely Welsh, in which case, he reigned at a crucial time in Welsh history. This story is not the same one that is often told in popular fiction. I wanted to tell the story of the real Arthur, and try to capture what life might have been like in that era. Cold My Heart is set in the time of Arthur himself. The Last Pendragon and The Pendragon's Quest follow Cadwaladr ap Cadwallon who lived in the 7th century. These latter two books are steeped in the pagan and Christian worlds that permeated Dark Age Wales.
AmeriCymru: Many locations have been advanced for the location of King Arthur's Camelot:- Cadbury Castle, Caerleon, Wroxeter and Stirling Castle to name but a few. Where do you think Camelot was located?
Sarah: Geoffrey of Monmouth places Arthur at Caerleon (the Roman fort, Isca) on the River Usk in Wales. Who knows how accurate this assessment is, but at least it's in Wales. Camelot proper is first mentioned in the romance, Lancelot, written by the French poet Chretien de Troyes between 1170 and 1185. He made it up. I placed my King Arthur in Gwynedd at Garth Celyn (Aber), a long-time seat of the the northern kings. Other choices for 'Camelot' could be Aberffraw, Deganwy, or Dinas Bran. As a side note, Dinas Bran is purportedly where Joseph of Arimathea left the Holy Grail.

AmeriCymru: In 'The Good Knight' we are treated to a medieval mystery in the tradition of the late great Ellis Peters. Is this the first of many? And if so will Gareth and Gwen be appearing in future episodes?
Sarah: Most definitely! I am writing the next mystery as we speak for publication in 2012 and hope to continue with many more installments in the years ahead.



AmeriCymru: What title/titles would you recommend to readers wanting to acquire a background knowledge of medieval Welsh history?
Sarah: For historical fiction set in medieval Wales, Sharon Kay Penman's Welsh trilogy (ending with The Reckoning and the story of the death of Llywelyn ap Gruffydd) are required reading. Ellis Peters' Brother Cadfael books are wonderful; most are not set in Wales but Cadfael is Welsh. She also wrote (as Edith Pargeter) the Brothers of Gwynedd quartet, recounting the story of the life of Llywelyn ap Gruffydd. On my bookshelf is also J. Beverly Smith's monumental work, Llywelyn ap Gruffydd, (publlication date, 1998).
AmeriCymru: What are you reading at the moment? Any recommendations?
Sarah: I have just finished the last of Anna Elliott's trilogy of Tristan and Isolde, Sunrise of Avalon. It is wonderful. She follows the more Norman/French tradition, in terms of location and mythology of Arthur, but sets parts of her books in Wales too.
AmeriCymru: Where can readers go to purchase your works online?
Sarah: Everywhere! My books are available in both ebook and paper format at Amazon, Amazon UK, Barnes and Noble, Apple, Kobo, and Smashwords.
AmeriCymru: What's next for Sarah Woodbury?
Sarah: I'm writing the next Gareth and Gwen mystery as part of National Novel Writing Month (starting November 1). It is going to be great fun. I'm also well into the third book in the After Cilmeri series (called Crossroads in Time), which follows the adventures of Anna and David, two teenagers transported in time back to the medieval kingdom of Wales.
AmeriCymru: Any final message for the members and readers of AmeriCymru?
Sarah: In May of 2012, my husband and I are traveling to Wales for two weeks. It's been too long since I've visited and he has never been. If anyone has a place they think I need to visit, email me (dr.sarahwoodbury @ gmail.com) and let me know! I love hearing from people who've read my books and look forward to connecting with other people of Welsh descent. Diolch yn fawr!
AmeriCymru: Diolch Sarah!
Interview by Ceri Shaw Ceri Shaw on Google+
.....
Sarah Woodbury at CULTURE WARS - OTHER VOICES IN BRITISH LITERATURE (2013) Presented by AmeriCymru and the Portland Center for Public Humanities Portland State University (Sarah speaks at 42.20 mins) Introduction by Doctor Tracy Prince (PSU) .... MORE HERE

---