An Interview With R.Seiliog

2016-11-04
By: AmeriCymru
Posted in: Music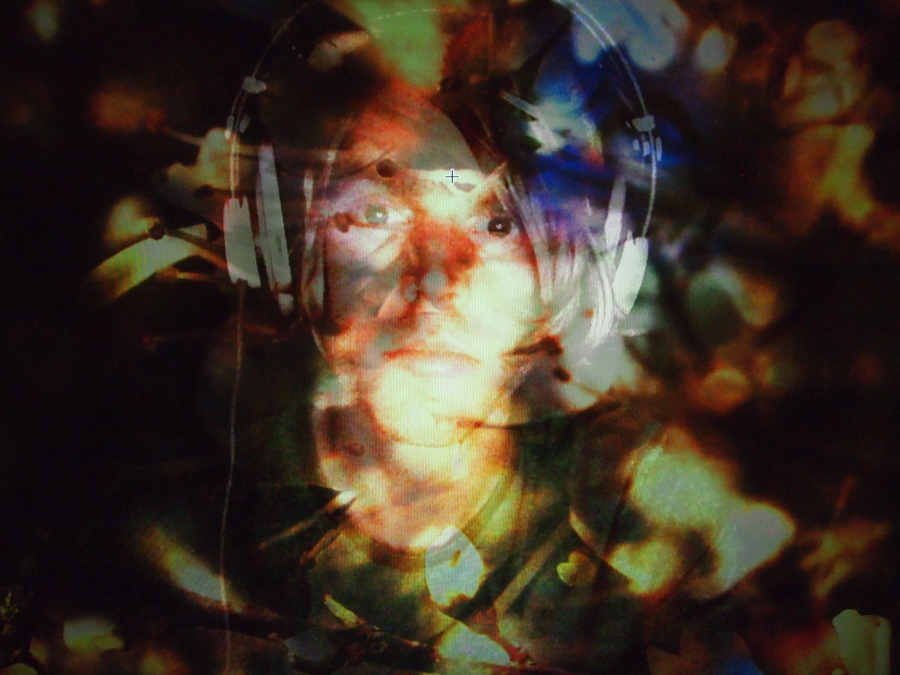 ....
---
AmeriCymru: Hi Robin and many thanks for agreeing to this interview. What can you tell us about your recent single 'Cloddio Unterdach'?
Robin: 'Clouddio Unterdach' is the first track released from an EP that'll be out around the middle of the month. The EP was written and recorded in a small diy studio I set up in the roof of a garage in North Wales over winter 2015, it was really cold in there… At some point I totally started to believe that more bass would warm up the place somehow, thinking that vibrating air is surely warmer than non-vibrating air? I don't know. But it's produced a record that has a whole lot of low-end, and I didn't get frostbite. So go figure dudes! All about heating the home with classic dub bass now.
AmeriCymru: Your music is inspired by "the North Walian landscape". How do you attempt to capture your surroundings in your music?
Robin: Yeah, I suppose music or any creative output is some kind of process involving absorbing environment and then letting your brain sift out, magnify or ignore certain things - then re-present those elements back through a medium like sound, or paint or dance or whatever. So everything seems to reflect everything else. It's not until I tend to step back from a project that I really see (or hear) what was actually driving the inspiration.
I do spend a lot of time out in the North Walian landscsape and like being sat in the mountains watching and listening and doing field recordings that naturally find their way into the music as ambience or cut up and used as rhythm parts. Most of the rhythm parts on Cloddio Unterdach are from a sketchy homebuilt binaural mic recordings of tumbling slate down a small quarry that's on a mountain called Foel Gasyth in Peniel where I grew up.

I'm sure everything inspires to some degree, even if it's all subconscious at the time.
AmeriCymru: Care to tell us a little about your 'Shedhead' EP? Where can readers go to buy a copy?
Robin: So the 'Shedhead EP' is the first full project undertaken since moving back to North Wales from Cardiff where I had been living for about 12 years. I'm always remixing or playing around with field recordings and ideas, but this is the first record to emerge since the 'In HZ' LP that came out late 2014.
It was written and recorded during autumn/winter 2015; and then took most part of a year to mix and master. I think Kev and Alun at Turnstile records received about 5 different masters over the year, but they were really patient and cool about me taking it back and changing the mixes over and over. The fourth master was in holographic stereo, that was a bit weird though.
The EP can be bought from within the internet using some money.
AmeriCymru: Many people were entranced by your 2014 recording 'In Hz'. How would you describe the album?
Robin: Erm, I can't really listen to it now.. It was quite a raw expression of the period it was produced, it was a bit of a crazy and turbulent time of change so it felt a bit strange to me when people were 'entranced' by it. I did it without thinking much about it actually being listened to by other people; so it felt more personal than things I'd released before, even though it's still really really abstract.
I'd probably describe it as loud, full, with no headroom - everything's pushed to the limit of the gear I was using.
It has a lot of experimental acousmatic qualities, but also has the cosmic-techno/acid house thread that keeps some kind of stable and tangible narrative or forward motion to it. The artwork was made by Sion Alun who also did the illustrations on the two previous records and there's a photograph by Mark Jeffs in the gatefold. Looks rad. Sounds heavy.
AmeriCymru: Care to tell us more about your involvement with the Manic Street Preachers in the wake of your 'Doppler' release?
Robin: Yeah, the Manics seemed to like Doppler! - it's a real psych/krautrock/stream of consciousness kind of record with layers of guitars and analogue synths, and it's what the live shows have been based on until recently.
They're really nice people and asked me to remix their single 'Futurology', which I still can't really get my head around… I still think it might be a joke, but the punchline is taking a really long time to land by now.
Myself and brother, and friends and all their older siblings grew up listening to the Manics, SFA and Gorky's. It's literally what my childhood sounds like. So it's just very surreal and a massive honour to've been allowed anywhere near their music at all.
AmeriCymru: Many reviewers have referred to your Krautrock influences. Any particular favorites in that genre?
Robin: Yep. It's bands like CAN, Harmonia, La Düsseldorf, NEU, Popol Vuh, Cluster, Kraftwerk, Faust… There's so much incredible music from that short window of time that just resonates with me. CAN's 'Tago Mago' was playing just now, and to me it's totally timeless..

As a teenager I was obsessed with a band called Slint; and a friend of my father, Mark Jeffs (who also took the photograph that's on the In Hz LP) gave me a copy of Tago Mago, which I still associate, or pair with Slint's 'Spiderland'.
It blew my mind to bits from the first listen and it's one of those records that just stays with me somehow. I think that's how I got into Neu, Harmonia and Faust from that introduction.
AmeriCymru: Who are your favourite bands currently on the Welsh music scene?
Robin: I heard Accü play live at Swn festival recently and it was the best electronic set I've seen in a very long time; everything was unbelievably refined and crafted. Amazing! I like a band called Ysgol Sul who are from Aberystwyth, I think.. Cymru at least. Their sound is great. Omaloma, which is George from Sen Segur's project, that's really good.
Islet have a new record out - I haven't heard it yet but I imagine it's good. Castles, I've just started listening to.
There's always new and weird stuff to discover everywhere. Endless.
AmeriCymru: What's next for R.Seiliog? Any upcoming gigs?
Robin: Recording an album that'll probably be finished at some point the new year. And there are some gigs happening at the moment supporting a great band called Stealing Sheep. We've been touring around Wales playing gigs that have free entry when you bring a broken electrical item to recycle, it's been really fun and has good reason to be happening.
The Parrot in Carmarthen was really great to play at again, and Stealing Sheep and Heavenly Records are really fun people to hang out with too.