Murmur - An Interview With Menna Elfyn

2014-03-11
By: AmeriCymru
Posted in: Author Interviews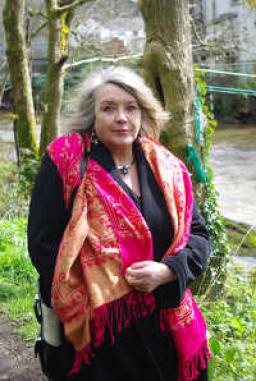 CYMRAEG | ENGLISH
In this interview John Good speaks to Menna Elfyn, an award-winning poet and playwright who writes with passion of the Welsh language and identity. She is the best known and most translated of all modern Welsh-language poets. Author of over twenty books of poetry including Aderyn Bach Mewn Llaw (1990), winner of a Welsh Arts Council Prize; the bilingual Eucalyptus: Detholiad o Gerddi / Selected Poems 1978-1994 from Gomer and her previous collection, Cell Angel (1996) from Bloodaxe, children's novels and educational books, numerous stage, radio and television plays, she has also written libretti for US and UK composers.
...
John:  As a person who has learnt Welsh in America after leaving Wales in the 70's, I have a great interest in the experiences of Welsh speaking people abroad. As an authoress, are you ever surprised by the enthusiasm and welcome your work has received across Offa's dyke from people who don't speak the language?
Menna:   Well in truth I am. I never dreamt that my work would cross Offa's Dyke then reach America, China, Spain, Norway and other countries but it is a lovely feeling because it means that audiences get to know that I primarily write in Welsh but my perspective is wider than that. I see the world through the Welsh language and there isn't a subject that cannot be written about in that language. There you go, Harlem yn y Nos (Harlem at Night), a poem that I fashioned when I was writing a libretto for the New York Philharmonic Orchestra and I had to live there for weeks at a time, over a period of a year and a half, having to meet with the composer who lived in Washington Heights … and return afterwards through Harlem.
One example perhaps, but I continue to say to everyone when I go on Literary Excursions that I write for the whole world and, truthfully, it isn't a surprise. Since November 2013, I have read in China, Hong Kong, Vancouver, Seattle, St. Andrews Scotland, and next week Grasmere, Wordsworth's home, then in Cornwall at the beginning of May. So I'm always roaming and always start readings reading in Welsh and then read [English?] passages between poems, because the Welsh mixes naturally with the English translations. My first poem is always 'Cusan Hances' (Handkerchief Kiss) after RS Thomas (he translated two of my poems by the way), saying that poetry in translation is like a kiss through a hanky! Better that than no kiss at all!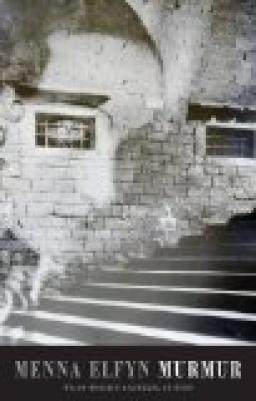 John: I read your bi-lingual book MURMUR recently. Would you outline and explain your approach to translation by other writers and by you yourself?
Menna: From the outset, when I was asked to read in places like Spain and Ireland I relied on poet friends -- Nigel Jenkins, Gillian Clarke and my best friend Elin ap Hywel and others for the best translations possible. I had to do some myself but Tony Conran said '' you are not worthy of the poet!'' because he believes I'd get lost while translating and not be faithful to the poems. But why should I? And that's what's bad about translating yourself, that you would end up somewhere else other than keeping to the work in hand. That's why translation is an art that needs to be done carefully. I had one dictate for the translators – make the poem better – turn it into a self-contained poem, but with the ghost of the Welsh language. It has to live as if independent of its sister.
Translations to other languages are more problematic of course and it takes time. There are volumes available in Hindi, Arabic and Catalan, to name but a few. In the case of the Arabic volume, it was pure luck to find someone, after a reading, saying they would like to have my work in their mother tongue i.e. Arabic. As in this case, poetry can fly presumably. There will be some bad ones of course in some books, for example, the Chinese translator translated 'Drws yn Epynt '[Door in Epynt] in a book of my work in that language as 'Drws yn Aifft' --Door in Egypt! Of course they didn't know anything about Epynt in Wales and the people being driven from that part of Powys for the army to train there.
But, on reflection, there was a surprising new spirit to the poem with its new mien and it worked with everything that was happening in that sad country at that time. In Murmur, two of the translators were new – Damian Walford Davies and I'm trying to urge Paul Henry to do more, for he is such a brilliant poet and speaks Welsh. I lost my first translator this year when Nigel Jenkins died and he and I translated each other in the beginning back in the 80's. It was a personal loss to me and a greater loss to his family and Wales. But there I go wondering off the question. Nigel read the poems in translation at one of my book launches in Abertawe as he was such a close and dear friend to me.
John:  Once, a Welsh teacher asked me if I could speak Welsh. "Only 'Cwmafan' Welsh" was my answer. Straight away he said something like "That is Welsh!" What are your thoughts on the importance of dialects and how can ordinary and literary people and societies like AmeriCymru step into the breach to save them?
Menna:   I dote on dialects and collect everything I can in order to use sometime later in poems. After all, a poet is a squirrel and words are her nuts. Yes, they should on every account be collected, their use, their safe keeping and [also] the formation of brand new words. Take the word 'selfie' for example, by now it has turned into self-portrait, which I think is really neat.
John: Every now and then and sometimes frequently the ghost or shadow of "Cynghanedd" [strict-meter/Bardic Welsh poetry] is found in your work. Is the harmony and counterpoint of words an equal partner to meaning in the composition?
Menna:   When I was writing in the 60's, I didn't have time to learn the rules and try to rein in my work – I had things to say without the fetters of cynghanedd. And then despite my father writing using Cynghanedd and trying to show me a variety of such lines, going on to tell me there were mistakes in the stresses was enough for me to give up. But cynghanedd as one stratum is lovely – and even though by now I am able to use it and make a decent enough englyn or cywydd it doesn't excite me as much as free verse.
Robert Hass has said…' I love the line, following the line - I''ve never written a sonnet in my life''. Well, I have written in a form when it works effortlessly but I dote on American poetry – the range of the poets is so wide, so unfettered, and that's what I try to do in my own work. You must have the initial passion and strike at it afterwards, and if a line of cynghanedd appears or comes into view, all the better, but I don't start from that place. I see it like swimming in a swimming pool – up and down, keeping in your lane with the other swimmers, while free verse allows me to swim in the sea, without knowledge of the depth and without knowing its danger and able to go from one place to the other without anyone limiting me –except for myself of course.
Menna Elfyn reads ''Handkerchief Kiss'' / ''Cusan Hances'' and other poems YouTube
---
John: Are you fond of deadlines? Some say it sparks the imagination; others the opposite. Also, what are your thoughts on commissions?
Menna:   Well, these days I live on commissions, be they radio dramas, or poems or stage plays. But having said that, poets always have their eyes open for the next poem. And the unexpected always excites me.
I was asked to write two lines about Catrin Glyndwr for a statue that was erected to her in London and I wrote –
Godre twr adre nid aeth
[At the tower end –far away from home
Aria ei rhyw yw hiraeth
[Longing is a woman's song]
Here's one place where cynghanedd helps create something concise, neat, a touching hope. But after it was written, Catrin Glyndwr was on my mind and every now and then I would think about her situation with her children in the Tower of London, and was saddened thinking about it. And even though in truth the poems took ten years, those were the first poems I would include in 'Murmur'. The volume is full of Murmuron [murmurs] of course but these poems express something deep about being locked up in a foreign country without your mother tongue.
Recently I began a personal campaign of saying 'diolch' not only once when leaving shops in a Welsh-speaking area and places where the person didn't  speak  Welsh, but three times in the hope perhaps they would turn to saying it in Welsh.
John: Wales and welsh people are an integral part of your literary work. Is it different writing away from home? Do you have a favorite work place?
Menna: When I am home, that's the time when I'll have the chance to think, to consider everything. When someone is travelling there are so many things to see, and to be careful checking bags, locking hotel doors and so on. At home, that's when I am free and also where Welsh is heard on the street. Llandysul continues to be one of the strongest Welsh-speaking villages in Wales and I have the satisfaction of being able to speak Welsh in every shop. But I am also frequently irritable with myself and my fellow Welsh. 
Recently I began a personal campaign of saying 'diolch' not only once when leaving shops in a Welsh-speaking area and places where the person didn't  speak  Welsh, but three times in the hope perhaps they would turn to saying it in Welsh. More often than not I got only 'thank you' which is shameful when you think about how many times they must have heard the word from me. And that's the first word I learn going overseas. If you're not able to go further than 'diolch' then …well, it's better not to start that conversation!
John:   For a very long time, Welsh poets have been fearless craftsmen, even with the responsibility of speaking about injustice. Give us your opinion please on politics in art?
Menna:   Sometimes I see the two things come together. Nigel Jenkins and I started an anti-apartheid campaign in the 80's not allowing our work to appear in South African shows. Standing up against unfairness always has been the every-day work of poets BUT when you write, the work calls for you to be faithful to the craft and all kinds of feelings, prejudices will rise to the surface. Therefore, I don't write pieces with a didactic or politically feminine tone. Perhaps this is a shame to some who have seen me as an emissary of special causes.
Having said all that, I am excited that PEN Cymru is about to be launched, because I started researching the possibility some decades ago but travelling made it impossible to commit to its establishment. I'm so happy that it will be a reality before long. As a citizen, you have to be political of course and I support many political causes – too numerous to mention here.
There's going to be a volume about 'Cwsg' [sleep] before the end of the year for Wasg Gomer that'll be published in 2015.
John: Anything in progress? Any wish that needs to be realized?
Menna: There's going to be a volume about 'Cwsg' [sleep] before the end of the year for Wasg Gomer that'll be published in 2015. Because of other works it's been stop and go. Also there'll be a theater production with Theatr Clwyd and 'Gair a Gnawd', an oratorio written by Pwyll ap Sion and myself that is about to go on tour in 2015 with The Welsh National Opera Company ( it had two performances in 2013) and we'll have  added to it before it goes on tour again. I want to translate more Welsh poetry into English as in Murmur – that has 3 poems of the work of Waldo [Williams] in it.
John: Any final message for the members and readers of AmeriCymru?
Menna: I really enjoy this site and am delighted that it is so lively – on every account, we should embrace and thank Ceri for it. Since my first visit to The United States in 1997 I have returned to read or visit very nearly every year. I am in my element there, so if you invite me to give a reading, I'd be delighted to come to you. Bye for the time being, and thanks for the chance to be interviewed on AmerCymru.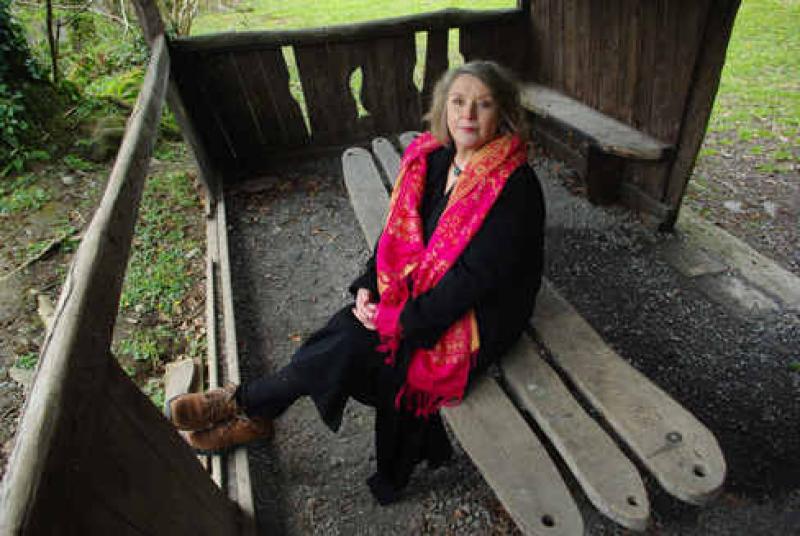 Interview by John Good