Gwenno Dafydd - 'St David's Day Ambassador To The World' Interviewed on 'Pryhawn Da'

2017-02-24
By: AmeriCymru
Posted in: St Davids Day
---
Translation of Tinopolis 'Pnawn Da' Interview on Friday the 23rd February 2017.
Pnwn Da Interviewers: Yvonne Evans (YE) & Owain Gwynedd (OG) talking to Gwenno Dafydd (GD) & Nan Lewis. (NL)
Time Code:
05 YE
Next week we will be celebrating Saint David's Day but the celebrations are starting this week. Keeping company with us are Gwenno Dafydd & Nan Lewis. Welcome to you both. Let's start with you Gwenno. You have been honoured with a very honourable title,that of Saint David's Day Ambassador, not just to Wales but to the whole world, well congratulations. What does that mean to you?
29. GD
Well thank you very much. Well I have to say that I was a bit disappointed that they hadn't included the universe in the whole title! No, it's a huge accolade.
36 OG
We'll add that to the title if you want! What does it mean exactly for you to receive this title, what did you have to do to receive it.
43 GD
You have to work very hard without tiring and without getting paid I'm afraid. It's just something that I have done intuitively really, because all of us as Welsh speakers are very aware that our language is under attack, that we need to promote our culture as much as we can and I have been working for twelve years now promoting Saint David's Day celebrations in Wales but also around the world.
1.11 YE
Yes. Well done and I'm sure that you are very happy that Nan is sitting next to you here because there is a parade in Carmarthen this Saturday isn't there.
---

...
Reproduced by kind permission of Tinopolis plc a Welsh independent television production company.
...
....
...
...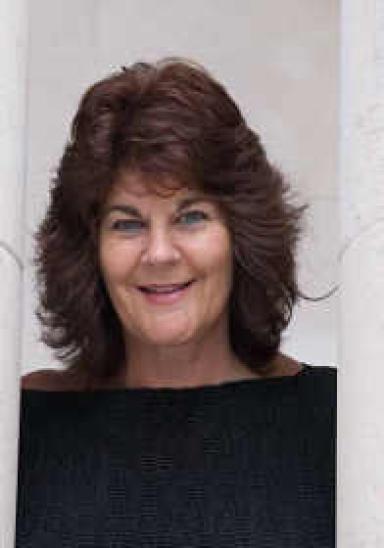 Gwenno Dafydd - St David's Day Ambassador To The World
---
Gwenno Dafydd is the instigator of the Saint David's Day Anthem (Lyrics: Gwenno Dafydd Music: Heulwen Thomas) which was launched by The Presiding Officer of the Welsh Assembly Government, Lord Dafydd Elis Thomas in 2008. She has been promoting and developing Saint David's Day activities worldwide since 2006 when the Saint David's Day Anthem 'Cenwch y Clychau i Dewi' (Ring out the bells for Saint David) was performed in public for the very first time in the National Saint David's Day Parade in Cardiff. She has instigated the tradition of 'County Banners' throughout Wales to celebrate Saint David's Day. This year, the first County Banner, The Pembrokeshire Banner, which is kept on permanent display in the East Cloister in Saint David's Cathedral, will be joined by two new County Banners, those of Montgomeryshire and Carmartheshire.
The Saint David's Day Anthem, which will this year be sold from the very prestigious Ty Cerdd website, patron Karl Jenkins, alongside the music of Welsh composers such as Grace Williams, William Mathias, Morfydd Llwyn Owen and Gareth Glyn. The Saint David's Day Anthem has been performed not only in Wales but also numerous times in Canada, Los Angeles, Patagonia, Disneyland Paris and the Houses of Parliament. Every year the Pembrokeshire Banner is paraded around Saint David's Cathedral whilst local school children sing the Saint David's Day Anthem.
She has created an Iphone App to learn the Welsh National Anthem and is the author of 'Stand Up & Sock it to them Sister. Funny Feisty Females' which had been described by Funny Women, the UK's leading female comedy community as 'the ultimate canon of female stand-up comics'. She is a Leadership and Public Speaking Coach and works extensively via Skype and even has some clients in Los Angeles.
...