An Interview With Welsh Balladeer Chris Jones

2015-01-30
By: AmeriCymru
Posted in: Music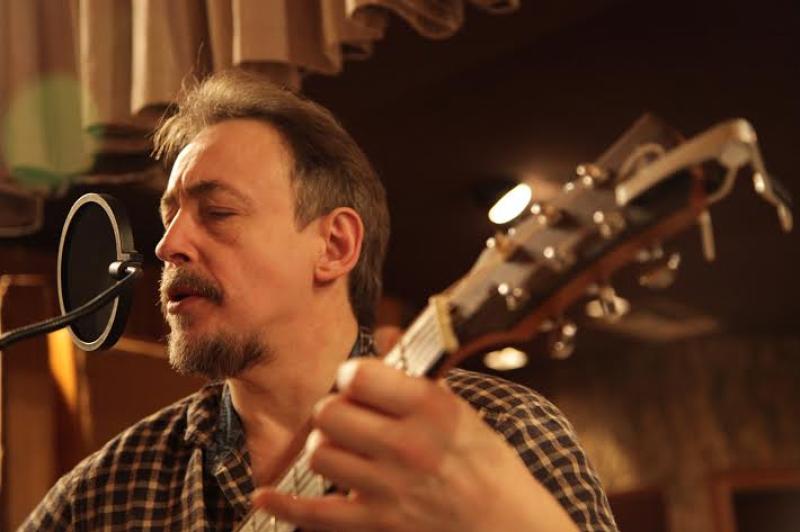 AmeriCymru: Hi Chris and many thanks for agreeing to this interview. You are appearing at the forthcoming 27th International Annual Folk Alliance Conference in Kansas City. Care to share the details?
Chris: Hi Ceri,croeso mawr, my pleasure, and thank you for the invitation. Sure, I will be an invited guest and Showcase artist at the FAI this year singing some Welsh folk songs and songs from the other Celtic nations. I have several performances but the main one will be at 9:30 on the showcase stage on sat the 21st Feb. The invitation came from TRAC (Traditional Music Wales), with help from the Arts Council of Wales. I will be there from the 18th (late on) until the night of the 21st and looking forward immensly to the opportunity of performing in America for the first time!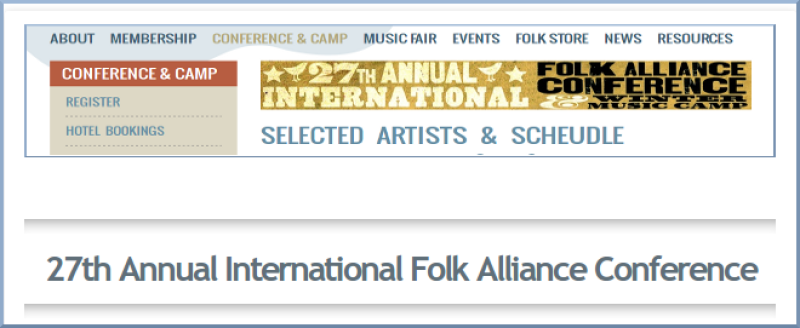 AmeriCymru: When did you first become interested in traditional Welsh folk music?
Chris: Well I guess it was when I was a teenager, about 16 or so. I was never an Eisteddfodwr and for Folk music I think that was a good move as Traditional Folk is a different tradition to the Eisteddfod. But my interest grew steadily to invol ve performing trad songs unaccompanied (at that time), and blossomed when I was a student in England, especially after being involved in Irish sessions around Bristol and the West country of England which is very rich in English trad singing too. So many an invite from Irish friends who were always keen to hear the Welsh language tradition as perhaps they were unfamiliar with the repertoire of Welsh music drew me into folk performance and an appreciation of other traditions which I thnk has been a boon. The interest went both ways and I was introduced to some great Irish and Scottish songs that I added to my own body of sources and influences. Song collecting is really a great part of folk music and sessions (yes in pubs until the early hours) are one of the best and most enjoyable context to expand your personal repertoire.
AmeriCymru: What instruments do you play?
Chris: I play guitar, for the guitarists out there I have a Taylor 214 currently needing some work, and a Faith FKV Naked Venus Electro. Both have excellent character whilst being vastly different in sound and timbre. I learnt on a Spanish but moved to a steel string Takemine EN40 which although a great amplified stage  performance instrument lacks the finger-picking fluency and subtlety of the other two.
I now have added the bouzouki as an instrument also and can be heard on the album too. Originally from Greece it has been modified in shape and retuned to suit Celtic music as a rhythm instrument mainly since the 60's.
AmeriCymru: Care to introduce your first album  Dacw'r Tannau for our readers?
Chris: Dacw'r Tannau translates as "there are.." or "behold the strings" and is part of a line from the song Dacw 'Nhariad  "Behold my love". I recorded it at SAIN studios in Llandwrog near Caernarfon last March/April with John Lawrence of Gorki's Zykotic Mynci fame, on Gwymon Label.
There are 9 songs five in Welsh and four in English. I've known these songs for years but the bouzouki numbers and "Fair Flower of Northumberland (a Scottish border ballad) were arranged specifically for the album. The album has been received quite well critically and I hope to record another soon.  
AmeriCymru: You have been compared to Meic Stevens and it has also been said that your  song writing and guitar playing are reminiscent of Bert Jansch or John Renbourn. Who would you say are your major influences?
Chris: Well first, its a privilege to be associated with Meic in any context and he certainly is a huge influence on me ever since I as a teenager although I do traditional  folk (at least on this album) and he's more singer-songwriter, bluesy as well as folk sensibility. It's the quality of his songs that are breathtaking to me as much as his guitar style which is fluid and articulate but economical. A real legend.  He represent  the finest expression of contemporary Welsh musical artistry-he really does, and I had the pleasure of supporting him this time last year back in Wales in one of the best performances I've seen him do.
Maredydd Evans is a seminal figure in Welsh folk revival and his trad style is mesmerising. The late Nansi Richards and Llio Rhydderch are exceptional triple harpists, there is a concrete Welsh musical sensibility here in their playing which I find a source of great resourcefulness and is genuinely ancient and unique to the Welsh triple harp. Another triple harpist is Robin Huw Bowen who tours ceaselesly it seems and has recorded many excellent albums. I must draw attention to the singing of Plethyn who's unnacompanied harmonies are based on traditional Plygain singing and are beautiful.
I've always admired the playing of Janch and Renbourn. I've never consciously seen them as direct influences on my style though but more than one reviewer has pointed this out so perhaps the influence is audible-as it were- to listeners more discerning than myself!! Unconscious osmosis? Nevertheless it's a privilege to be compared to both.
I think it's important to seek influences from as wide a range of sources as possible even  from other traditions providing you can integrate what you take into your own tradition, and many folk musicians have and do so. Although from a distinctly different tradition Dick Gaughan from Scotland is the traditional musician/guitarist and folk song arranger that I feel has had most influence on me. And I could listen to him all day. But I've listened to a lot of Nick Jones and Martin Carthy from England as well. And although I wouldn't list him as a stylistic influence I do admire what I've heard of the playing of Martin Simpson.
From Ireland Andy Irvine and Donal Lunny especially in their Planxty days have been a source of enormous pleasure as has been the singing of Christy Moore.
Another Irishman of note would be Luke Kelly of the Dubliners who chooses and interprets songs so beautifully and was around at the very beginning of the Irish folk revival.
Woody Guthrie has been an important influence thematically and as an admirer of American folk styles he was a great introduction. As a guitarist I can't help mention the wonderful American Bluesmen and am a great admirer of many artists from that tradition. Robert Johnson, Skip James and particularly J B Lenoir. I kind of see early Blues as a form of Folk music. But Artists like the wonderful BB King are perhaps an influence on my musical sensibility rather than a direct influence on guitar style. If so then it's all good!
AmeriCymru: Where can people go online to hear and purchase your music?
 
Chris: You can listen to and view photos and vids of my music on my EPK (electronic press kit) at:
http://www.sonicbids.com/band/robchrisjones/feed/
You can purchase my album on SAIN's website at:
http://www.sainwales.com/store/sain/gwymon-cd20      

AmeriCymru: What's next for Chris Jones?
Chris: Well, I have an ambition to work in America and to travel as much as I can playing music. Also to record more albums now that I have one under my belt and having enjoyed the process for the first time.
AmeriCymru: Any final message for the members and readers of AmeriCymru?
Chris: First I'd like to emphasise how important I feel a forum like AmeriCymru is for promoting Welsh identity, music, business and contacts internationally and also it's crucial that we identify ourselves as ethnically Celtic like the Irish and Scots do so successfully as we are sometimes overlooked as people don't know. "Is Welsh Celtic?" A question I've often heard. Self-promotion is necessary as a musician to get noticed and is necessary for Welsh people to promote our national identity too as we have a great deal to offer as a people, especially now that further political devolution is on the cards in the UK.
 
But when I use the term ethnic I mean a cultural, historical and civic national identity not a vulgar genetic definition. A definition that includes everyone who identifies themselves as Welsh.