20% OFF WHILE STOCKS LAST- SPECIAL PRICE FOR AMERICYMRU READERS
Original Price $18.00 / Our Price $14.40+$3.99 handling=$18.39
Offer applies in U.S. only. Price includes shipping and handling $3.99. If you are a member and logged in to AmeriCymru use the shopping cart symbol above to purchase. If not, please use the PayPal button below. You can purchase with your debit or credit card if you do not have a PayPal account.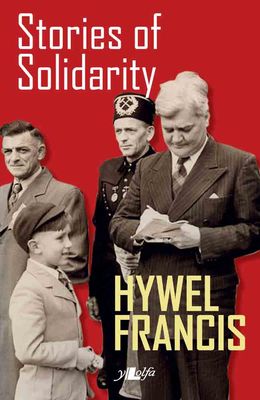 Historian, political activist and former Labour Member of Parliament, Hywel Francis describes and celebrates the struggles of the working class of the South Wales Valleys. He assesses whether its solidarity and collective memory will survive and re-invent itself. He also asks important questions about the current relevance of the miners' strikes and the core values of the NHS.
This book includes some of the author's best writings and speeches over the past five decades and is an essential and indeed inspiring volume for all interested in recent Welsh social and political history.
Born in Onllwyn in the Dulais Valley, Hywel Francis is a founder of the South Wales Miners' Library and Bevan Foundation. He served Aberavon at Westminster until 2015 and is now Emeritus Professor and Strategic Advisor on Archives, Widening Access and Regional Policy at Swansea University. ..

Shipping and Handling:
$3.99