Saturday December 10 2016, 2:00 PM
@ St. David's Church (5150 Macomb St NW, Washington, DC 20016)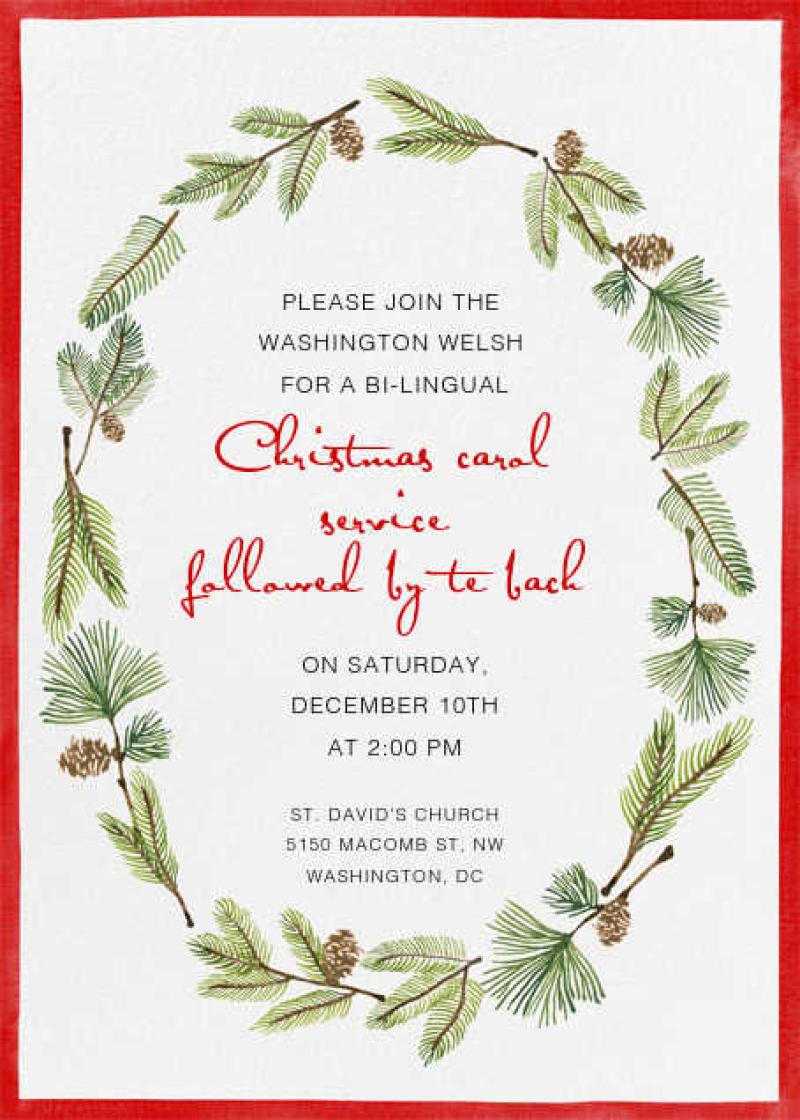 ---
Friends –
Sing your hearts out with us at our inaugural annual Washington Welsh Christmas Service: 2:00pm Saturday Dec 10 th , St. David's Church (5150 Macomb St NW, Washington, DC 20016). Carols and readings in English and Welsh.
Following the service, we will gather downstairs for mince pies, homemade Welsh cakes, tea, and much holiday cheer!
An Offering will be made to the National Capital Area LSS/NCA refugee resettlement program . Hopefully, we can make a difference to one family building a new life in the US.
Please bring along family and friends, so we can fill the church with hearty voices to celebrate the holiday season.
Hwyl!
Katherine De Francis
President
St. David's Welsh-American Society of Washington DC
---