Turning - An Interview With Poet Tony Kendrew

2020-07-28
By: AmeriCymru
Posted in: Poetry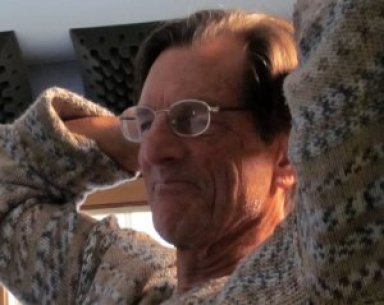 Tony Kendrew is a poet of Welsh ancestry who has made his home in Northern California. In 2014 he completed an MA in Creative Writing at the University of Wales, Trinity St. David, the third oldest institute of higher education in Britain - after Oxford and Cambridge. He continues his connection with Wales as one of the editors of The Lampeter Review. AmeriCymru spoke to Tony about his work and future plans. Visit Tony Kendrew's website here
...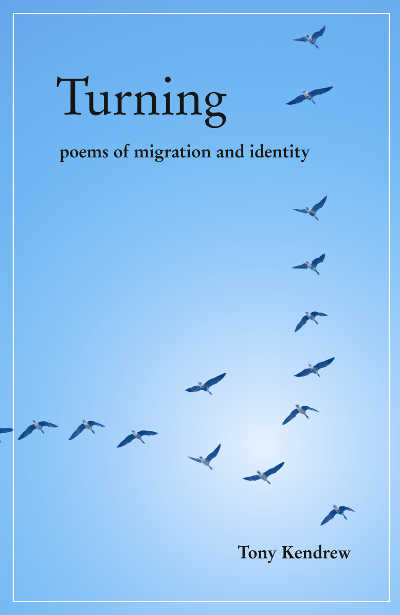 AmeriCymru: The poems of your new poetry collection, Turning , focus on the themes of migration and identity. What inspired this collection?
Tony: My mother was Welsh and went to China as a teacher in her late twenties. There she met and married my English father. So not only did I have to figure out where I came from, but my options were on the other side of the world!
The themes of movement and identity have concerned me all my life, and my year at the University of Wales, Trinity Saint David, brought them into focus like never before. So I decided to write as my MA dissertation a series of poems that reflect on the urge to migrate and explore, how that urge was expressed in my own family and life, and how it relates to a sense of place and belonging. There are twenty-two poems, and they take two directions, one towards the history of the Welsh side of my family, arranged chronologically, the other towards the nature of nationality and diaspora in general.
A number of poems tell the stories of particular members of the Welsh side of my family, trying to capture some of the characteristics of Welshness with illustrations of the delights and tragedies of family and emigration. I also touch on the influence of my cultural and genetic heritage on my own life and work.
And though the Welsh word hiraeth does not appear in these English language poems, we could say that the collection is really an exploration of hiraeth in poetic form.

AmeriCymru: Your earlier collection, Feathers Scattered in the Wind draws together reflections on the people and places of Northern California and Wales. Care to introduce that book for our readers?
Tony: I would love to. I've been living in Northern California since the 80's. Each time I moved it was to a more remote and beautiful place, until fifteen years ago I found the valley I now call home. All of the places I lived inspired what I suppose we could call nature poetry, though the poems aren't just descriptive, because I always seem to find a human story hidden in the rivers and forests and deserts. And I don't mean that my poems tell the story of the people living in those places, but that the places themselves give rise to reflections about what it is to be human. We have been living on earth for a very long time, and I think the landscape is intimately connected with our thoughts and feelings. To give an obvious example, the river: constant but changeable, deep or bickering, "wider than a mile," you can't push it, and of course "you can't step into the same river twice." And it isn't just landscape either: sudden encounters with plants and wildlife bring insights of their own. Our minds have been sculpted by nature.
About half the poems in 'Feathers Scattered in the Wind' were written in California. The other half come from Wales. They were my responses to my year living and learning and rambling in West Wales, on the Coastal Path, in the ruins of Strata Florida or the beaches of Ceredigion.
I am, I suppose most interested in the communication of awe. The collection has a number of poems that try to communicate that response to beauty and the ineffable, whether it's nature, or the effect of a painting on the viewer or a piece of music on the listener.

AmeriCymru: What can you tell us about your experience studying Creative Writing at the University of Wales?
Tony: Well, it was a wonderful experience! I fell into it by a stroke of serendipity, and knew immediately that the teaching style and the faculty at Trinity Saint David, Lampeter, were going to suit me just fine. The personal attention and intimacy of this small school made me feel cared for, and the sessions with poet Menna Elfyn and dramatist Dic Edwards, and regular visits from Wales' best writers, meant that everything I wrote went under the microscope. Just what I needed! It was a lot of work, but that's exactly what I was there for.

AmeriCymru: Care to tell us a little about 'Seven Views of the South Fork River'?
Tony: The South Fork of the Trinity River runs past the bottom of my property and has been my muse for the last fifteen years. It's designation as a wild and scenic river means it goes up when it rains and goes down when it doesn't – something that dams and reservoirs have hidden from the experience of a large part of the population. It is an awesome sight to watch the river rise and spread out across the valley. Some years ago I decided to sing the river's praises with a group of poems describing places along its course. This became 'Seven Views of the South Fork River', which is embedded in the printed collection 'Feathers Scattered in the Wind'. The poems talk about the river in a blatantly metaphorical way!
AmeriCymru: What's next for Tony Kendrew?
Tony: I am currently on the editorial board of The Lampeter Review, the online magazine of the University of Wales Trinity St. David's Creative Writing Centre. It's terrific to be at the receiving end of great writing and to be in touch with the other editors on the production of the magazine. I also write a regular piece for the magazine, a sort of letter from America, that gives a personal view of the issue's theme or a literary topic that's caught my eye.
I have enjoyed producing CDs of my poems and love to hear writers reading their work, but many people prefer to snuggle down with a book rather than hear poems and prose read out loud. So my next project is a book of short stories.
AmeriCymru: Any final message for the readers and members of Americymru?
Tony: I'm delighted to be able to meet with other Welsh Americans via Americymru. As a writer I've been a bit of a hermit, so it's heartening to see these connections being made through that difficult to define something that is our shared Welshness. Cymru am Byth.