Potential Welsh writers: Some dismal observations and some encouragement - Ambrose Conway / David Hughes

2018-09-05
By: AmeriCymru
Posted in: Guest Articles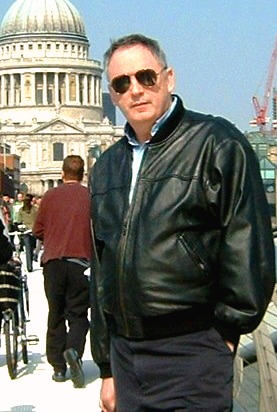 I have often been exasperated by the way booksellers classify my books. They tend to work to set parameters and the Reso can easily fit into several categories, so in some book listings it appears as fiction, young adult, in others as general fiction. I've even seen it in a section on social issues, young people!
In truth, all of these are technically correct. Others would be equally appropriate such as : fiction: Wales, fiction: historical (it is disconcerting to realise that what appears to you as your short life to date, is now generally considered as an historical timespan!) fiction:the sixties.
Unfortunately the way a book is classified can also have an impact on sales because readers tend to concentrate on the sections they know and will never find books in other sections, unless by recommendations. This is what makes recommendations so powerful and valuable. Thank you so much to all those people who took the trouble to write something on a website about how they enjoyed the books, it is biggest compliment you can pay to an author and keeps me positive and writing.
A back handed compliment which really frustrates me is the reader who tells me that they enjoyed the book immensely, and that they have passed it round the family and everyone enjoyed it immensely as well! I'm not looking to make my fortune from writing, so few people do, but I would like some recompense for the hundreds of hours spent researching, writing, re-drafting and publishing the books. If you love a book, any book, try and encourage the author a little more by buying a couple of copies for birthday or Christmas presents.
Regarding making my fortune from writing, a few statistics will soon disabuse that notion. If you take all the fiction books published in the UK in a single year it amounts to almost a million. The average number of copies sold per book is 18! That means from JK Rowling, who sells millions, down to me who sells a few less, 18 is the number of copies that the average book sells.
There are few fortunes to be made in publishing your writing - so it is best to write because you enjoy doing so or because you think you have something important to say about humanity. I am in the first camp.
The top selling books tend to come from established writers with agents, big publishing houses and massive marketing budgets. There are also the best sellers from 'celebrities' ghost written for them to give them another income stream and promoted shamelessly on television chat shows. Not that I'm bitter!
For the rest of us, it is rather like the lottery... you have to be in it to win it, but the chance of making a living, let alone a fortune from writing, is very remote indeed. I console myself with the thought that when I die, something will live on beyond me and will consistently fail to provide an income stream for the beneficiaries of my Will.
Having originally gone through a publisher to have a professional endorsement of my writing, I made the decision to self-publish through a company called Lightning Source, part of the Ingram Group. This allowed me to cut costs and to take out the publisher from the trough. Even so, I receive about 1.40 in pounds sterling for every book I sell, the rest is accounted for from set up and production costs.
There is a line of reasoning that suggests you should set the book cost level as low as possible so as to maximise sales. 5 pounds is often seen as a critical price point for fiction books, which is why so many retail at 4.99. However, this assumes that you have a budget to promote your book so that it can compete in the crowded 4.99 market. I don't have a marketing budget. I am in the Catch 22 situation of knowing that to maximise book sales I need to market the book but I can't market the book until I have generated enough sales to justify a marketing budget, which I can't do until... round and round it goes!
That leaves this blog and sites such as Linked In on which to promote the books. The secret here is to segment the market by exploiting the different categories a book will appear in. My books are timebound to the sixties, the seventies and the eighties respectively so I would do well to find niche markets for such writing. Similarly my books have a Welsh setting and there are active Welsh communities overseas to which my writing is recounting their youth, or making a wider cultural connection.
In this context, no-one has been more helpful than Ceri Shaw and the team at Americymru and Eto magazine for bringing my work to a large expatriate community in the United States and Canada. The Welsh appear to be great networkers so that the Americymru connection has led to Australian, New Zealand and South African sales - just leaving the Patagonian market to crack!
There is support for Welsh writers in the form of bursaries and writing camps under the auspices of Literature Wales, but these, quite rightly, focus on writers writing in Wales and debut authors. I wish I had known that when starting out on my debut book!
For the most part this has been a dismal article of trials and tribulations, so I feel I muse end on a positive note. Nothing quite prepares you to have people share their memories with you and tell you that you brought back to life things half-remembered or forgotten.
My favourite reader comment was from a Principal of a Welsh primary school. He could not have pleased me more when he said, 'I see a lot of young Dylan Thomas in your writing.' I assumed he was referring to stylistic qualities and not plagiarism!