ONE WOMAN'S JOURNEY AROUND WALES IN SEARCH OF ITS HOLIEST SITES

2018-03-20
By: AmeriCymru
Posted in: New Titles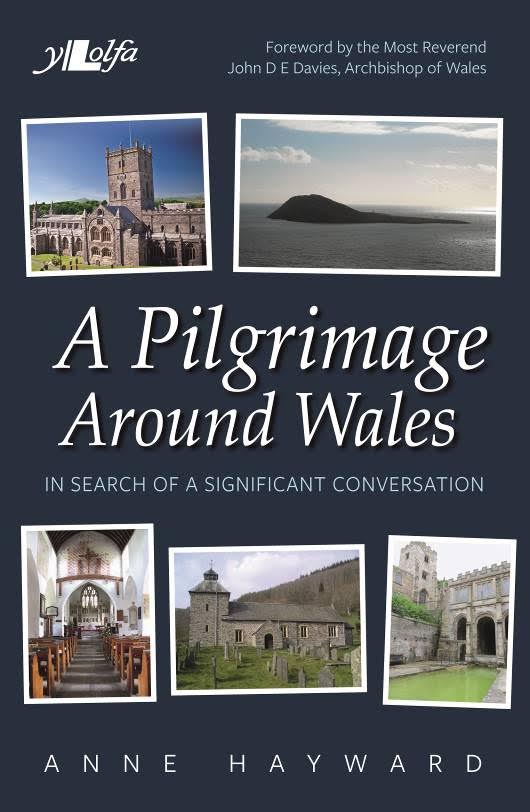 One woman walked around Wales in a bid to visit and celebrate some of the country's holiest sites.
In 2015 Anne Hayward spent three months as a pilgrim, travelling on foot to visit some of Wales' holiest sites and carrying everything she needed to camp along the route. Her main objectives were four ancient places of pilgrimage – Holywell, Bardsey Island, St David's and Llantwit Major – but she also visited numerous churches and other places of interest along the way.
Her reflections, insights and experiences will be published this week by Y Lolfa.
In A Pilgrimage Around Wales she gives some of the history of those ancient places of pilgrimage and reflects on the spiritual experience of being a modern-day pilgrim.
'I was very fortunate – 'blessed' is a more apt word, perhaps – to have been able to take time out of ordinary life in the spring and summer of 2015 to go on a pilgrimage around Wales. This book is a fruit of that pilgrimage,' explained Anne.
'Being on foot, and carrying quite a heavy pack for a small(ish) woman, was both liberating and constraining,' said Anne, 'What became increasingly clear during those three months was that my research prior to my walk had left me unprepared for the sheer joy of quietly discovering new places and the enormous sense of achievement that I felt each day. Often what was most overwhelming was the beauty of the ordinariness of many of my days.'
In the book, she also meditates upon the significant conversations she found herself sharing with the strangers she met along her path.
'The subtitle of this book is In Search of a Significant Conversation , and its contents cause us to appreciate the conversations, random or otherwise, which peppered the author's pilgrimage around Wales,' said the Most Reverend John D E Davies, Bishop of Swansea & Brecon and the Archbishop of Wales. 'Unspoken or spoken, those conversations bring the places to life, and illuminate the faith which motivated the journey.'
'" Camping here is my gift to you ," said one campsite owner to Anne on her tremendous pilgrimage, and this book is a real gift to us, with Anne's thoughts reminding us of the vast riches we have in Wales in so many ways' added the Revd Canon Ian Rees, Rector of Central Swansea.
Anne Hayward read History at Oxford University and went on to become a secondary school teacher. Over the last few years, she has walked thousands of miles to places of pilgrimage in Wales, Ireland, Brittany and England. She is a Reader in the Church in Wales and is involved as a licensed Lay Minister in her local church and the wider area. She lives in the Brecon Beacons, and has written articles for various local magazines and newspapers.
A Pilgrimage Around Wales will be launched at 6.30pm on Monday 26 March at Book-ish in Crickhowell.
A Pilgrimage Around Wales by Anne Hayward (£8.99, Y Lolfa) is available now.