THE FORGOTTEN CINEMAS OF WEST WALES REDISCOVERED

2018-01-08
By: AmeriCymru
Posted in: New Titles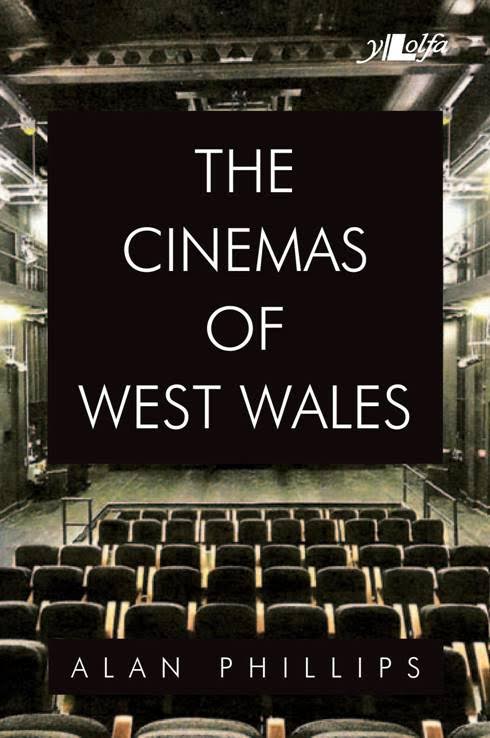 The secret history of the forgotten cinemas of west Wales has been rediscovered this week. Most of the cinema and picture houses of west Wales – from Barmouth in Gwynedd to Llanelli in Carmarthenshire – have long since disappeared, been demolished or converted to other uses. The Cinemas of West Wales by Alan Phillips records where they were, gives descriptions of their interiors and programmes, and includes over a hundred photographs of what they looked like then, and now.
In Wales construction of most cinemas took place in 1910 and 1911, although a number of buildings had been converted into cinemas before that.
'In days gone by a weekly visit to the "flicks" was as common as watching the television is today. It was an adventure and one of the few modes of entertainment available,' said author Alan Phillips, 'It was a chance to step back in time or to the future, a chance to forget daily toils and, for an hour or two, be transported to a make-believe world'.
Wales had its own film pioneers, such as John Codman, son of the Llandudno pier Punch and Judy man, who travelled throughout north Wales with his magic lantern living picture show. Then there was Arthur Cheetham who filmed day-to-day scenes throughout the country for the purpose of showing them at venues across most of Wales. He eventually settled in Rhyl and in 1906 established the Silvograph Animated Pictures - the first permanent cinema in Wales.
But, by the 1960s the advent of television and increased running costs caused cinema attendances to decline and several went into financial difficulty.
'Times have changed now,' added Alan, 'Some cinemas or theatres were converted into bingo halls or were used for other uses, such as supermarkets, or eventually demolished. Today several cinemas have been taken over by J.D. Wetherspoon pubs, and they have retained the décor to give us a glimpse of their former glory days'.
There are still some independent cinemas left in Wales, mostly run by local authorities with the help of volunteers. Over the years the Welsh Government has supported the venues with grants from the European Development Fund which have enabled the cinemas to invest in modern equipment such as digital projectors.
As well as being a former cinema projectionist himself, Alan notes that his motivation behind the book were 'more than anything seeing the number of cinemas that have closed throughout Wales since the 1960s'.
Alan Phillips studied history at University College of Wales, Swansea, before joining the RAF. He worked as a cinema projectionist with the Kinema Corporation and later with the Ministry of Defence.
The Cinemas of West Wales by Alan Phillips (£6.99, Y Lolfa) is available now.