GOLDEN TIMES – LEADING WELSH PUBLISHER AND PRINTER CELEBRATES 50TH BIRTHDAY

2017-05-11
By: AmeriCymru
Posted in: Book News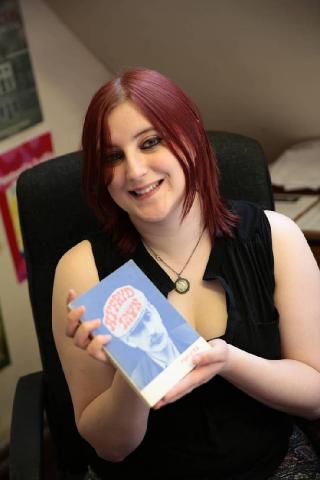 The mid-sixties was a period of protest and fun a young man Robat Gruffudd took advantage of the new small offset printing process to produce cheeky, colourful material for the Welsh youth of the time. He had produced the first issue of 'Lol', a satirical magazine, with a friend while at Bangor University, before settling in Talybont, where his new wife, Enid, was a teacher at the primary school.
'It was an exciting and hopeful period, but I was lucky too. Talybont turned out to be the perfect location - a friendly, cultured village right in the middle of Wales' said Robat, 'Ceredigion too has provided us with talented authors and staff, and we were lucky that the Welsh Books Council, who have been very supportive, were nearby as well.'
Now the publishing and print company is celebrating 50 years in the industry and is by now Wales' most prolific mainstream publisher, producing over 80 titles a year. It has a turnover of more than £1m and employs 20 full-time staff. With more than 700 authors on its books, including broadcaster Huw Edwards and prominent sports personalities such as Nigel Owens, the range of books includes Welsh language tutors such as Welsh is Fun , which has sold over 250,000 copies, fiction and biography, books of Welsh interest for the tourist trade, and several series of original, children's books by home-grown authors and artists.
'We've always supported local authors, artist and designers because this is a way of supporting people's livelihoods. Publishing is an industry and we are very proud that we've built up a sustainable, small business providing proper, professional jobs in a Welsh rural area.' added Robat.
The company is now run by Robat's two sons, Garmon who is Managing Director and Lefi as Director of Publishing. The company has been particularly successful with its Welsh language fiction list, having won Welsh Book of the Year three years in a row.
'We're well known as publishers but we've always printed our own books, enabling us to control both costs and quality. But this means we can also offer a competitive general print service. We now have a high-tech five-colour Komori B2 press, a perfecting (two-sided) press for bookwork, and a Xerox digital press for short runs' said Garmon.
'But machinery by itself is of no use without skilled staff to operate them. The main reason for our success over the last half century is the quality of our staff, and their skill and depth of experience both on the printing and publishing sides of the business.' he added.
Print is run by production manager Paul Williams of Aberystwyth, 'Being relatively small enables us to provide a really good, personal service and we pride ourselves that customers who come to us very rarely leave.'
Paul joined Lolfa from Cambrian Printers. Around half the company's turnover comes from its printing side and it prides itself on its fast, friendly service.
A book festival, Bedwen Lyfrau, will be held between 10 and 4pm on Saturday the 20 th of May at Aberystwyth Arts Centre. Y Lolfa's 50 th birthday party will be held at Marine hotel, Aberystwyth at 8pm.
INVITATION: Printers and publishers Y Lolfa celebrate 50 years in business Saturday, 20 May, at the Marine Hotel, Aberystwyth. Local Assembly Member and Presiding Officer, Elin Jones, will open the proceedings followed by live bands.
'The party is going to be really huge as we're inviting everybody. There'll be plenty to enjoy, musically and otherwise.' said Fflur Arwel, the company's marketing manager.
'We'll be showing a new, anniversary 'mural' design by local artist, Ruth Jên, as well as our new, mobile friendly, website. Y Lolfa was the first Welsh-language publishing company to have a website and we want to stay in front of the queue technically and creatively'.
CONTACTS: Garmon Gruffudd, Paul Williams, Robat Gruffudd, Fflur Arwel all at 01970 832 304 or via their emails: garmon@ylolfa.com , paul@ylolfa.com , robat@ylolfa.com , fflur@ylolfa.com .
EDITOR'S NOTE: In a world dominated by large corporations and bureaucracies, Y Lolfa believes that 'small is beautiful' in publishing as in life. It was André Gide who said: 'I like small nations. I like small numbers. The world will be saved by the few.'