'THE 100 MUST SEE' PLACES IN WALES REVISITED

2017-01-30
By: AmeriCymru
Posted in: Book News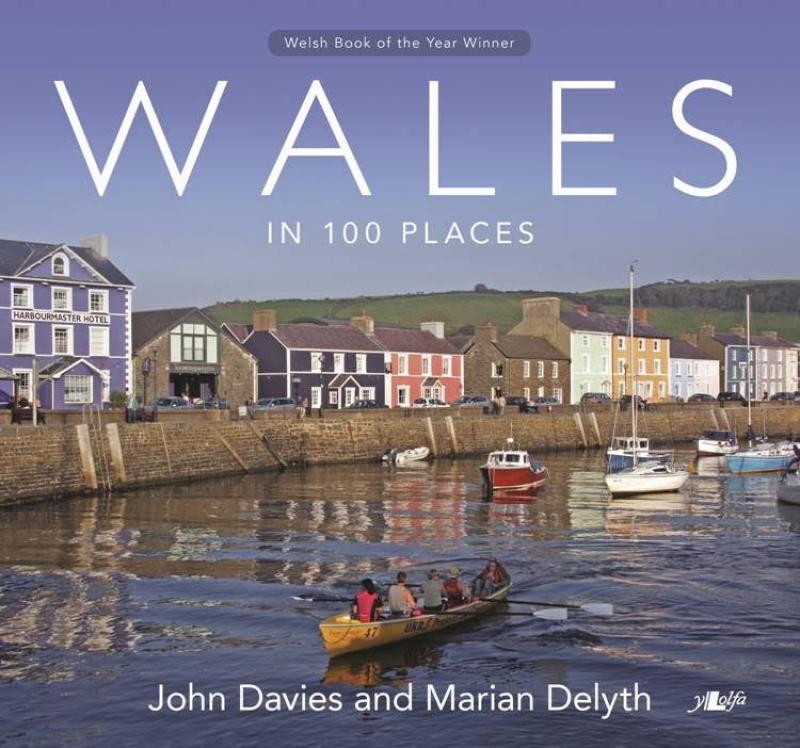 Y Lolfa has published a new edition of its bestselling guide book to the must see places in Wales.
Wales in 100 Places is the updated version of Wales 100 places to see before you die which won the Welsh Book of the Year prize and was adapted to a popular television series on S4C. The publishing of the new version of the acclaimed volume follows the death of author and historian John Davies in 2015.
Wales in 100 Places combines words and pictures from two leading authorities in their fields; the late historian John Davies shares his remarkable depth of knowledge of the history of Wales; the photographer Marian Delyth travelled the length of the country in all weathers to create the magical atmosphere of the hundred places observed.
From Anglesey to Monmouthshire, from Pembrokeshire to Flintshire, these are a hundred places that we should visit in our lifetime.
'During my travels, I came to realize how fortunate we are in Wales. Our country contains an astonishing range of examples of the fruits of human efforts' said John Davies during the first publication, 'Citizens of the larger nations of Europe cannot hope in the span of a single lifetime to visit all the highlights of their country's heritage. But Welsh residents and visitors to Wales can, by the time they reach three score years and ten, visit, appreciate and love all its glories.'
'The constantly changing light on the varied landscape of such a small country, and the wealth of histories and characters within our wonderful communities never cease to excite me' added Marian Delyth, 'I hope that the photographs in some small way reflect those particular qualities.'
John Davies (1938 - 2015) was a native of the Rhondda and was a presenter of the popular History Hunters TV series. In 2015 Y Lolfa published his autobiography A Life in History, translated from Welsh by Jon Gower. He received the Glyndŵr Award for Outstanding Contribution to the Arts in in Wales in 2015 and was described as "one of the most influential Welshmen of our era" by Prof Richard Wyn Jones.
Marian Delyth is a freelance graphic designer and photographer working from her studio near Aberystwyth. She has worked primarily for the publishing industry in Wales and has won many awards incuding the Tir na n-Og prize for best children's book on two occasions. She has worked on many collaborations with writers and poets and now devotes most of her life to her photographic work and shares her enthusiasm and knowledge in workshops and lectures. A prominent campaigner in the promotion of Art in Wales, she was a founder member of Ffotogallery and Gweled. She has exhibited her work in Wales and internationally.
Wales in 100 Places by John Davies and Marian Delyth (£19.99, Y Lolfa) is available now.