Significance - An Interview with Jo Mazelis

2014-11-20
By: AmeriCymru
Posted in: Author Interviews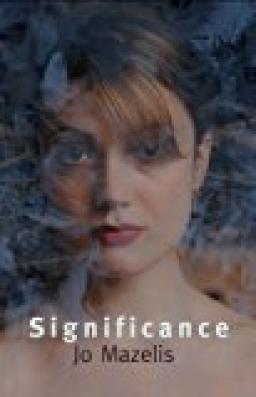 "Novelist, poet, photographer, essayist and short story writer, Jo Mazelis was born in the middle of a summer storm on the edge of the Gower Peninsula. She grew up in Swansea, later living in Aberystwyth and London for over 14 years before returning to her hometown.
She has won a prize in the Rhys Davies Short story award five times, was longlisted for the Asham Award and her first collection of short stories Diving Girls was shortlisted for both Wales Book of the Year and Commonwealth Best First Book. Her work has appeared in New Welsh Review, Spare Rib, Poetry Wales, Raconteur, Cambrensis, Nth Position, the Big Issue, Corridor, The Ottawa Citizen, Everywoman, Tears in the Fence and Lampeter Review amongst others. Several of her stories have also been broadcast on BBC Radio 4."... Read more here
AmeriCymru spoke to Jo about her writing and her new novel Significance
...
Jo has also contributed a short story, 'Mechanics' for the forthcoming edition of eto. For an excerpt click here
---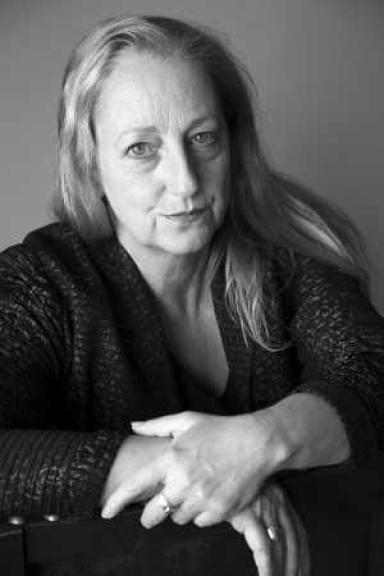 AmeriCymru: What can you tell us about your new novel 'Significance'?
Jo Mazelis: It's hard to explain in a nutshell – on the surface it seems to be a book about crime and its detection, but it isn't - not in the traditional sense. The title 'Significance' draws attention to the way a reader looks for and finds significance in plot and character which is how all novels function. When there is a crime involved in a story these signs or clues seem to point to a solution and thus narrative resolution. In the real world when a crime has happened, especially a serious crime like murder, those closest to it begin to review past events differently, they restructure their thinking, their plans, their judgement of other people and their surroundings, and crucially even when the culprit is caught people remain haunted and altered by the crime.
I began writing 'Significance' in 2007 at a very unhappy moment in my life and I think that is why the book is so much about running away and escape – escape from external factors but also from the self. At times I had to imagine I was an entirely different person when I was writing it; a more confident person who was not afflicted by the self doubt and self hate and depression I was suffering.
I think if the book had to be categorised it would be a novel of ideas rather than thriller or detective genre. I spend a lot of time explaining what it is not and as I said find it difficult to summarise what it actually is. My aim was however to produce a work which could be read at different levels and lent itself to multiple interpretations – sometimes I had in mind a giant riddle or perhaps a maze, but what the answer to the riddle is I prefer not to say. In a similar way I very much wanted the narrative to be open ended. Not so that I could write a sequel (though at times that crossed my mind) but because I wanted readers to make up their own minds about it.
AmeriCymru: When did you decide to start writing and why have you concentrated on short stories until now?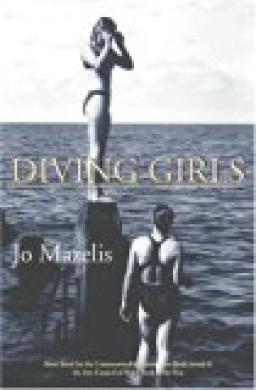 Jo Mazelis: I discovered almost by accident that I had some ability when I was quite young, perhaps 15 or 16 – I had been moved down to the English class that took a lower grade of exam – then known as the CSE. This was not the qualification that led to Higher Education so the approach was informal. The teacher was an ex-merchant seaman and published poet known to be quite tough but he was passionate about writing. One day after we had done a homework exercise in alliteration he told me that I wrote almost as well as he had at the same age. I guess those words planted a rare seed in my head and stuck because I very rarely heard any words of praise from teachers. The following year I moved to the O-level English class which was taught by the headmistress and more than once she read my compositions (they were short stories in reality) aloud to the class. But none of this meant anything really – certainly not university as I had hardly any qualifications when I left school – just enough work in a portfolio to get me into Art College. I began writing seriously around the time my daughter was born in 1987 but as a working single mother there wasn't an awful lot of time. However I had always loved short stories whether written by DH Lawrence or Thomas Hardy or Edna O'Brien or Ian McEwan. The words '...and other stories' on a book jacket was never a turn off for me as it supposedly is for the majority of readers.
I think there is a lot of confusion around short stories currently; people try to read them by ploughing on through a collection as if it were a novel. Each story needs to be read and savoured, then reflected on. Of course this demands a certain level of engagement on the part of the reader – or rather a different sort of relationship than a reader has with a novel. Further confusion seems to exist around word length – how short or how long should a story be?

Sadly in the UK there are few (if any) general interest magazines that regularly publish short stories – no equivalent to The New Yorker for example. I think it's such a pity that newspapers like The Guardian or The Times don't have regular short stories, not only from the point of view of opportunities for writers but as a means of familiarising ordinary readers with the form.
It struck me a few years ago that while Britain is meant to be the country of long tradition (to the point of rigid stodginess) while the US is that of innovation (think of that clichéd image of flashy newness) it is in the US where you find that a magazine like the New Yorker sticks to its menu of quality fiction and brilliant journalism on a wide range of topics from politics to science to culture. The New Yorker you might say – knows what it is – and doesn't attempt to change itself somewhat hysterically every couple of years.
Despite the gloomy prospects it was a combination of a love affair with short stories and a lack of time that kept me glued to the form. Annie Proulx followed a similar pattern; publishing short stories in magazines for at least ten years before her book Heart Songs came out.
When my first collection of short stories Diving Girls was well received, being shortlisted for both Commonwealth Best First Book and Welsh Book of the Year, I discovered that what was expected of me next was a novel. This was perplexing as I had spent years working on the short story form with its particular demands of speedy elegance and brevity, and I felt I'd proved myself to some extent. But no, the attitude seemed to be that short stories were a lower form, done only as exercises in the run up to the real event, the novel. A case in point followed the untimely death of Raymond Carver, when some critics bemoaned the fact he hadn't quite got around to writing that novel and therefore his true status was open to debate.
It's no coincidence that the great age of the novel was the nineteenth century and that many of its most notable authors had swathes of time on their hands and few distractions. But for me, in the period after Diving Girls I was still a single parent, still working almost full time, still broke. I tried to write a novel but failed, and instead brought out a second collection of stories Circle Games. For some reason this book sunk without a trace and I, as its captain went down with it.
I began Significance in 2007 and had a first draft completed by 2010 or thereabouts. After the book had been rejected by the London publishers I had got to the point where I was planning on self-publishing, merely to have a few copies to distribute amongst friends, when someone suggested I approach Seren and thankfully they took the book.
AmeriCymru: Care to tell us a little about your two published anthologies, ''Diving Girls'' and ''Circle Games''?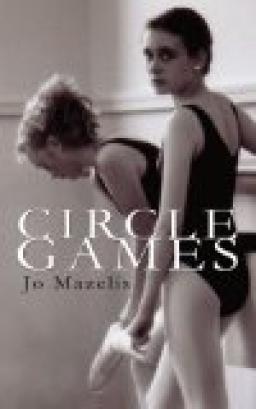 Jo Mazelis: The stories in Diving Girls and to a lesser extent Circle Games were written over a long period of time, the earliest of these The Blackberry Season was written in 1987 when I was living in London, it was published in a Cambridge student magazine which was very strange in a way because at that point I didn't have a degree let alone a Cambridge degree.
It was another fourteen years before my first book was published. When I look back at my writing career I think anyone with an ounce of sense would have given up long ago. I suppose every so often something or someone along the way reaffirmed the idea that I had some talent to go along with my staying power.
Recently on a short story forum someone asked if a collection should have a theme or not? It struck me then that a lot of new writers especially those doing creative writing degrees were constructing collections of short stories in a far more formal way than I ever did. My stories came one at a time, each changing according to what was happening in my life at that moment; what I was reading, or remembering or experiencing.
For example Too Perfect was informed by several sources; a news story about supposedly documentary photographs of lovers embracing on the streets of Paris. Someone had come forward to claim that the images had been posed by models. As documentary photographs get much of their power from the idea that they represent truth this was shocking. A year or so before I learned that a woman student at college with me was having an affair with one of our lecturers and then I read The Morning After: Sex, Fear, and Feminism by Katie Roiphe. I think I also saw David Mamet's play Oleanna about this time. So essentially all these informed my story, in particular the questionable view that a photograph represents a moment of truth and secondly the idea that a woman (if she is over 21) does not act under her own volition. I wanted to make the man and woman in the story equally culpable, equally reckless, equally regretful afterwards. This description makes that story sound like a dull thing built purely on theory, but when I created it I was hardly aware of everything I've just described. It was only with hindsight that I was able to see the subconscious mechanism behind the creative process.
Too Perfect as a phrase is tautological and I used it for that reason - calling attention to a thing which cannot in reality exist. The story is about surfaces; how people judge things by their appearance only, so this motif recurs more than once in the story and is at its heart.
AmeriCymru: Is there any one of your stories that you are particularly proud of or that you would like to especially recommend?
 
Jo Mazelis: I think I am always most enamoured by whatever the last thing I produced was – maybe because new work makes me feel more alive and active and hopeful. I was recently commissioned to create a story that reinterprets a classic Welsh story by Arthur Machen and it was such a pleasure to write that it is still buzzing about in my head. Buzzing so loudly that I wonder if I shouldn't try to develop it further and create a novella.
There isn't a lot of my work available online but I have a story called Atlantic Exchange which can be found in The Lampeter Review. It's a magic realist story about Dylan Thomas and Sylvia Plath meeting in New York and is quite different from much of my other work. Also online is a non-fiction piece called Haunted Landscape available in Wales Arts Review's nature issue.
AmeriCymru: I''d like to ask you about your writing process. Do you have some kind of creative routine or do you write as and when inspiration occurs? 
Jo Mazelis: You can't sit around waiting for inspiration; you have to actively summon it. Sometimes that means writing even when it feels flat and mostly worthless, but doing this means that you acquire the habit of writing. I always use a pen and notebook in the first instance as this seems to allow me to find a sort of natural flow. My words are somehow more tangible on paper and rather childishly I like to look back on page after page of my handwritten text. Strangely I've noticed how my handwriting improves when things are going well and deteriorates when I'm struggling.
AmeriCymru: Are there any writers that you draw inspiration from or especially admire?
Jo Mazelis: There are so many it's hard to know where to begin. Lately I haven't been reading so much fiction, but among non-fiction I love Joan Didion. I first read her in the seventies and more lately she's produced two powerful memoirs, The Year of Magical Thinking and Blue Nights. I loved Graham Swift's 1983 novel Waterland and Ian McEwan's collection of stories First Love, Last Rites. After reading Jane Eyre when fairly young, Wuthering Heights just left me reeling with its claustrophobic weirdness. I read everything by Richard Brautigan from In Watermelon Sugar to Sombrero Fallout to So the Wind Won't Blow it All Away. Everything by Edna O'Brien too. I adored Jhumpa Lahiri's Interpreter of Maladies, in particular the story A Temporary Matter.
A huge influence on me when I was young were the stories of Hans Christian Anderson and also an unexpurgated copy of the Brothers Grimm that I found in my grandmother's house – in these books little girls get their feet cut off or freeze to death and false princesses are put in barrels filled with spikes, princes are blinded by thorns and wander through the world helpless, children are abandoned in the forest and cloaks are woven from stinging nettles. These stories still take my breath away.
AmeriCymru: What are you working on at the moment?
Jo Mazelis: I'm hoping to bring out a third collection of stories – these will be a mixture of stories that have been published in magazines and unpublished work new and old. Because there is an excess of material – I've got around 125 stories of which 36 appear in my first and second books leaving around 90 potential stories. I just don't know how to decide which to choose. Some form parts of my attempts to create linked stories for example there are several stories set around the early 20th Century in an invented village called Cwm Bach, another group are set in 1969 in a large Welsh comprehensive school. Other stories might be linked because they are ghostly or gothic or dystopian.
I think the most important thing for me now is to complete a second novel. I've got several in different stages of development and they are all very different from each other and different from Significance. As with the period when I was writing Significance I may have to stop writing any new short stories or anything else at all and immerse myself totally in the new novel, but what that book will be is very uncertain at present.