2015-12-11
By: AmeriCymru
Posted in: Recipes
---
---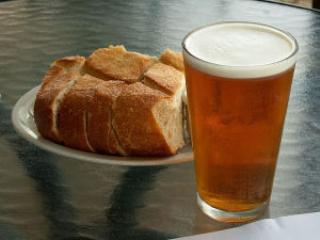 I'm working on inventing some recipes that I hope will be edible blends of Welsh and other cuisines, so this year for St. David's Day I wanted to do a seafood cawl.
Outside the Pacific NW, salmon is considered our "national" cuisine and if you tell people on the east coast that you're a Portlander but you don't like it, they seem disappointed. I never did like it until I moved to the east coast for a while and couldn't get it and that lead me to appreciate what a really fantastic thing good, fresh, wild salmon is, so I wanted to create a "cawl" with salmon. Ceri demanded mussels (ala Mussels Meirionnydd), so that's what he got and it's not Pacific Rim without sourdough bread, in my opinion.
After I made this, I was fortunate enough to find Welsh Shellfish Cawl on the Visit Wales site, and that looks really fantastic so I want to try making that next. If you try this recipe, let me know what you think!
---
Ingredients
1 lb fresh salmon filet, wild coho or king if you can get it
1 lb mussels
1 C cooked crabmeat
2 quarts water or vegetable stock
2 C cabernet
1 large white onion, chopped
1 large sliced carrot
1 small rutabaga, sliced
6 medium potatoes, quartered
2 leeks, sliced
1 small head of cabbage, chopped
1 C oyster mushrooms
4 chopped cloves garlic
2 T chopped fresh parsley
1 t crushed rosemary
1 bay leaf
2 sprigs of thyme
salt and pepper to taste
Sourdough bread with parsley garlic butter
stick of butter or 8T butter, softened
3 T fresh chopped parsley
three cloves garlic, cooked soft and crushed
1 t parmesan cheese
baguette or boule of sourdough bread
Directions
Preheat oven to 350F.
Bring water or vegetable stock to a boil. Add onions, carrot, rutabaga and salt and pepper and reduce heat to simmer one hour.
In separate saucepan, saute chopped garlic and three whole cloves for bread with mushrooms until garlic has begun to brown. Reserve whole cloves for bread, add chopped garlic and mushrooms to pot. Add wine and potatoes and simmer another 15-20 minutes until tender. Add herbs, leeks, cabbage, crab meat and salmon until cabbage is tender. Add mussels and cover for about 15 minutes or until shells have fully opened.
While mussels are steaming, cream softened butter for bread with chopped parsley, parmesan and whole cloves garlic. Score bread through to bottom crust in 2' slices, taking care to leave bottom crust attached. Wrap bread in tinfoil, leaving top open, and place on cookie sheet. Spread butter liberally in between slices and bake in 350F oven about 15 minutes or until mussels are done.
Serve hot.

image above by Jon Sullivan, public domain courtesy of http://pdphoto.org/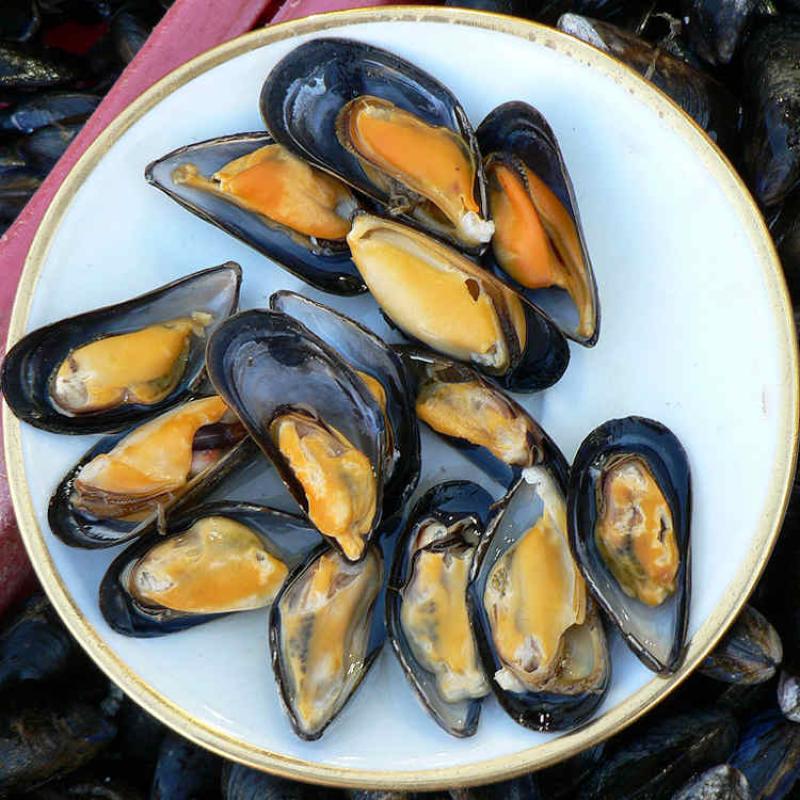 Image via
Wikipedia