'From the Horse's Mouth: Dr Wynne's Diaries' To Be Launched At The Royal Welsh Show

2015-11-23
By: AmeriCymru
Posted in: Books
  Internationally renowned Welsh pony and cob expert launches his long-awaited autobiography
---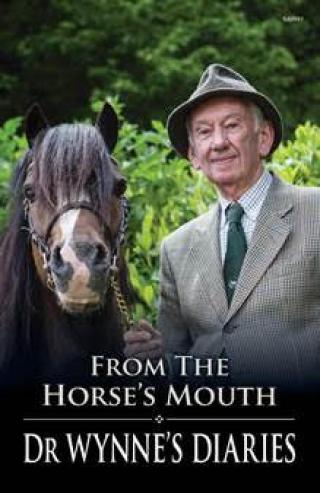 From the Horse's Mouth: Dr Wynne's Diaries will be launched at the Welsh Pony and Cob Society Pavilion at the Royal Welsh Show on Tuesday, 21st of July from 2pm.
One of the best-known names and respected figures in the world of Welsh ponies and cobs will launch his autobiography at the Royal Welsh Show this year. Co-owner of Ceulan Stud, breeding and showing these beautiful animals is in Dr Wynne Davies' blood. In his long-awaited autobiography – From the Horse's Mouth: Dr Wynne's Diaries – he offers a fascinating portrait of several generations of his family and their connection to ponies and cobs, as well as his life story, which is inextricably linked to the horses.
From Dr Wynne's early life at Ceulan Stores, Tal-y-bont, to teaching in the Rhondda and the eventual relocation of Ceulan Stud, we follow every step in the life of a man so committed to his field that he was awarded the MBE in 1995 for long-standing dedication to Welsh ponies and cobs. 
The book includes over a hundred photographs of Dr Wynne's family, friends, ponies and cobs. Photos include wonderful moments from the family album, handlers, participants and notable successes at various shows, international travel and a rich collection of Ceulan's stock.
In her foreword to the book, The Hon Dame Mrs Shân Legge-Bourke says, "When I read Dr Wynne's first book, I realised that there was very little mentioned as to how or why he got so involved with the Welsh Pony. I am delighted that this interesting and amusing diary has come to fruition, which reveals so much of his life, passion, interest and success over the years."
Ceulan has a proud tradition of breeding show-winning Welsh ponies and cobs and their success has been on an international scale as many have been sold to breeders all over the world. The legacy continues with the next generation as Dr Wynne's son, David, has joined his father at Ceulan. 
A native of Ceredigion, Dr Wynne Davies has been a member of the Welsh Pony and Cob Society since 1948 and has worked as their publicity officer since 1978. He is a prominent and familiar figure at the Royal Welsh Show, having been the Grand Parade commentator since 1976 and Main Ring commentator since 1980. A prolific and enthusiastic author, he is a recognized authority on Welsh Ponies and Cobs and has written many books on the subject.
From the Horse's Mouth: Dr Wynne's Diaries will be available from all good bookshops and online retailers.
For more information, please visit www.gomer.co.uk
---
About Dr Wynne Davies  
By profession, Dr Wynne Davies was Head of the Chemistry section at the South Glamorgan Institute of Higher Education, which became the University of Wales Institute Cardiff.
He has been a member of the Welsh Pony and Cob Society since 1948, a member of Council, was President of the Society in 1984 and Publicity Officer since 1978. He was elected Honorary Life Vice-President in 1991 for his 37 years of service on Council and received the M.B.E. at Buckingham Palace in October 1995 for his services to Wales and to the Welsh Pony and Cob Society.
Dr Wynne Davies has been Grand Parade commentator at the Royal Welsh Show since 1976 and Main Ring commentator since 1980, he has contributed articles and Show reports to various UK and overseas magazines since 1952 and reported the Royal Welsh Show for Horse and Hound every year between 1954 and 2012. He has written many publications on the Welsh breeds, including The Welsh Cob (J.A. Allen, 1998), The Welsh Mountain Pony (J.A. Allen, 1993), An Introduction to Welsh Ponies and Cobs (Whittet Books, 1993), Welsh Ponies and Cobs (J. A. Allen, 1980) and Welsh Ponies and Cobs: Ceredigion Champions (Gomer, 2010).
---
Royal Welsh Agricultural Show Ground, Llanelwedd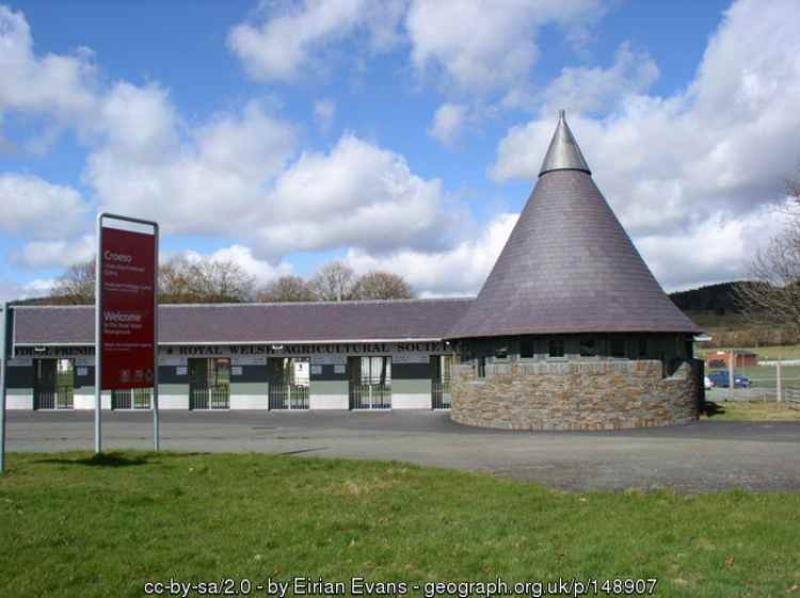 From the wikipedia:- Royal Welsh Show "The Royal Welsh Show (Welsh: Sioe Frenhinol Cymru) is the biggest agricultural show in Europe. It is organised by the Royal Welsh Agricultural Society, which was formed in 1904, and takes place in July of each year, at Llanelwedd, near Builth Wells, in Powys, Mid Wales. The first show was held in Aberystwyth in 1904, and its success led to the development of the permanent showground at Llanelwedd, first used in 1963."
---
For the first time S4C will stream the Royal Welsh Show in the USA and internationally. Click here or on the image below for more details.