'Welsh Pioneers of the Skies, Elsa Spencer' by David Dell

2015-11-20
By: AmeriCymru
Posted in: Featured
---

Many thanks to guest blogger  David Dell for the article below about his aunt Elsa Spencer, "The Worlds' Premiere Parachutist" and for the superb pictures which are from plate photographs and have never been published before. You can buy David's latest book here:- Jack Swan: The Time Travel Disasters dgdfg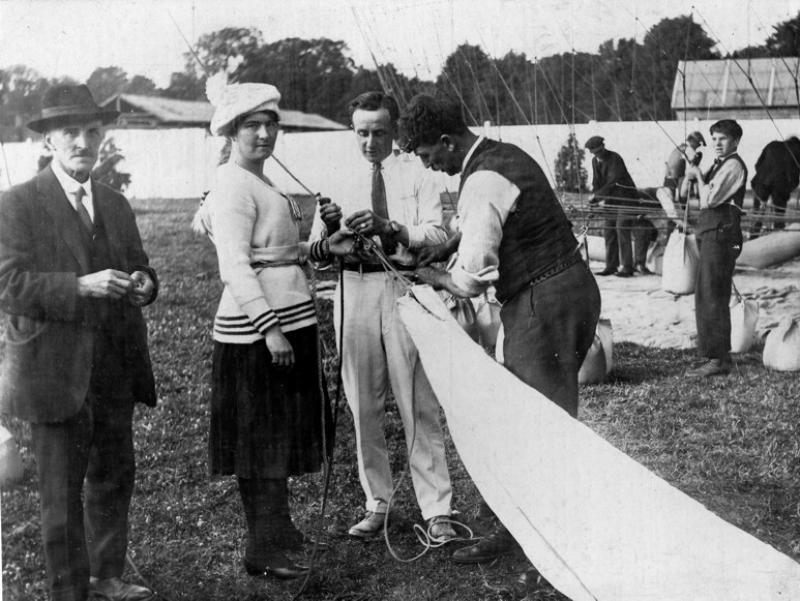 Cardiff, August 1919. Elsa Spencer getting ready to ascend from Sophia Gardens.
---
Ernest Thompson Willows had the title "The Father of British Airships" and Elsa Spencer, enjoyed the title "The Worlds' Premiere Parachutist." Sadly, history has largely forgotten these two great Welsh champions of the air. Elsa Spencer's birthplace was a pub in Church Hulme, Chesire, but Cardiff became her home until the day she died in 1964.
Born August 6th 1882 as Gladys Robinson, Elsa Spencer also used the name Daisy Delauney. Her first parachute descent came on August bank holiday in 1901. A newspaper account from the Yorkshire Evening Post claims she was only 13 years old. This was inaccurate as her chronology puts her as being 18 years old. Over 300 parachute descents are credited to her - all from balloons. Although she flew with many different balloon pilots; Capt. Gaudron, the Spencer Brothers and Harry Truman, her later career with E.T Willows would have been a natural fit as both these aeronauts lived-in the same city.
Fortunately, Elsa Spencer's husband George Gooding was a professional photographer. He had various studios in Cardiff and some of his plate photographs remain to this day. A photograph dated August 1919 (see above) shows the Willows, Elsa Spencer and her husband. On the far left is Joseph Thompson Willows, the father of E.T Willows. To his right is a somewhat apprehensive Elsa Spencer getting ready to ascend from Cardiff's Sophia Gardens. Her apprehension is warranted as on one of these descents she landed in Cardiff docks and nearly drowned. Ernest Willows is in the center attaching the "Liberator" line to the balloon and we believe the man on the right is George (Harry) Gooding her husband.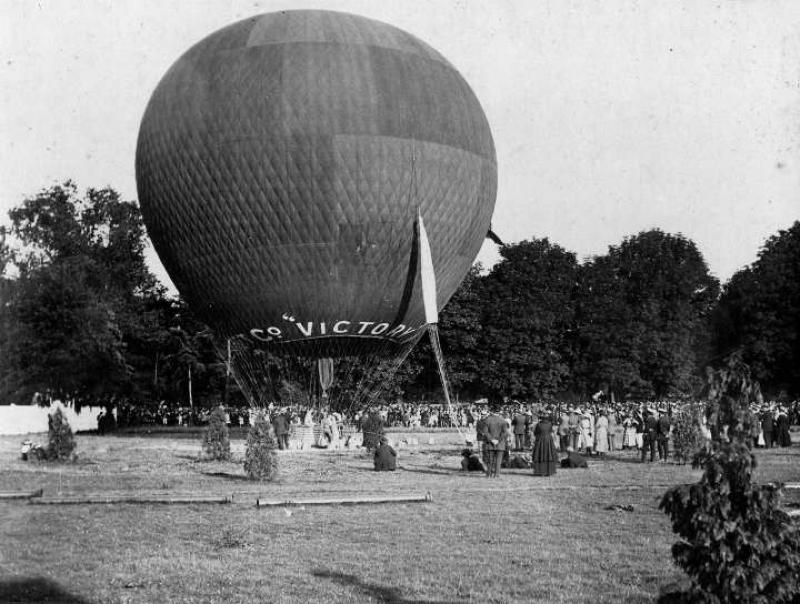 Sophia Gardens, Cardiff, August 1919. Balloon pre-launch.
---
George served in the first world was in Lord Kitchener's "Model Army." He spent many years living rough in tents and together with his heavy smoking, affected his health. Sadly, George passed away in March 1934 at the age of 47. Elsa remained a widow until her death.
Tragedy was never far from many of the early aeronauts. Elsa Spencer worked with fellow female parachutist; Edith Maude Cook-who operated under various names including Viola Spencer and they were billed as the "Spencer sisters." Edith was one of many female parachutists to die tragically in the early days. On July 14th 1910, Edith Cook died of injuries in Coventry, five days after she parachuted onto a factory roof.
E.T.Willows also died tragically, along with four passengers, on the 3rd of August 1926 in a balloon accident in Bedford, England. E.T. Willows is buried in the Cathays cemetery. He is remembered with a school and a wonderful pub named in his honor. On the 15th of August, The Lloyds Sunday News published the first part of Elsa's Spencer's 25 year history of Parachuting. With the death of her friend E.T. Willows less than 2 weeks before, perhaps Elsa thought this was the time to hang up her parachute - there is no record of her ever making another parachute descent .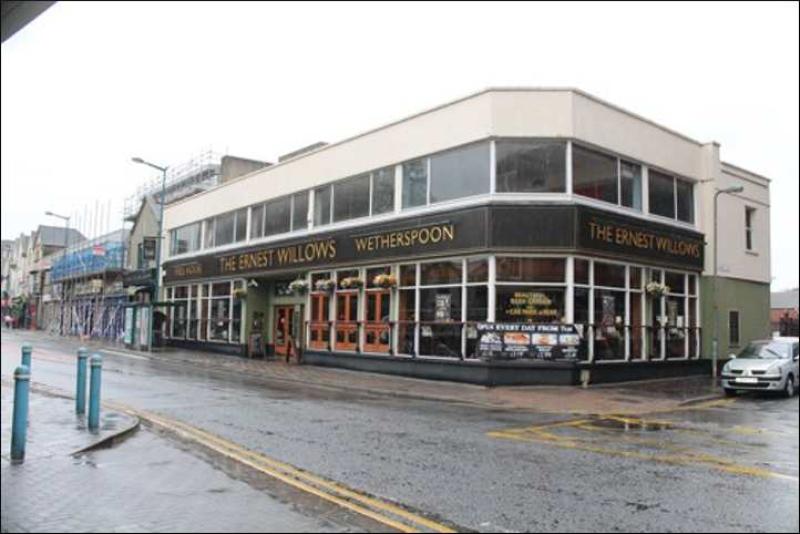 ---
I visited Elsa in hospital shortly before her death in March 1964. I wore my uniform and proudly showed her my newly acquired parachute wings. She had been an inspiration for both my brother and I to join the British Airborne forces. Some weeks later, after I had returned to my unit, I learned that she passed away. The legs that had been battered and bruised so many times in so many rough landings were finally giving out. On the day of her death the doctors had scheduled an operation to amputate one of her legs. She never made it to the operating theater. The passing of this remarkable, brave and courageous lady was marked only with a small obituary in the South Wales Echo.
At her request she donated her body to the University of Cardiff medical school. The disposal of her ashes followed one year later - at an unknown location. Sadly, no plaque or memorial exists to mark the passing of Elsa Spencer, one of Cardiff's great parachuting pioneers.
---
Elsa Spencer's article in the London News, 2 weeks after the death of E.T. Willows.
(Click to enlarge)