An Interview with Welsh Poet Mike Jenkins

2010-12-28
By: AmeriCymru
Posted in: Author Interviews
Back to Welsh Literature page >
Mike Jenkins lives in Merthyr and is a full-time writer and Creative Writing tutor, having spent over 30 years teaching in secondary education. The author of seven previous poetry collections for Seren , he has also published novels and short stories. He has won the John Tripp Award for Spoken Poetry and Wales Book of the Year, and is former editor of Poetry Wales and founder and co-editor of Red Poets magazine. As well as a blog, he writes regularly for Cardiff City fanzine Watch the Bluebirds Fly and reviews music for the political magazine Celyn. AmeriCymru spoke to Mike about his poetry and his views on some contemporary political issues.
---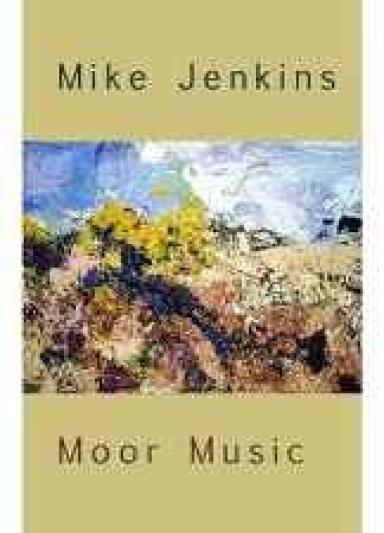 AmeriCymru: Hi Mike.....your most recent anthology Moor Music was published by Seren earlier this year. Care to tell us a little about it?
Mike: I started writing these poems about 10 years ago, before my last book Walking On Waste came out from Carreg Gwalch. The latter consisted of sonnets, haiku, dialect poems and a few others.Moor Music is written entirely in open field, a departure for me. Although this is a new form in recent times, I originally experimented with this at university in Aberystwyth, where I studied American Literature in my first year and was inspired particularly by Charles Olson. I was even pretentious and arrogant enough to answer an exam question on Shakespeare in this form!
I didn't suddenly decide to choose this form. It may have come out of the glaucoma I was diagnosed as having and a desire to spread words as widely as possible. It may have come from sheer creative restlessness (a desire to escape the title of Mr. Oblong, as Welsh poet Peter Finch once dubbed me), as I relished its freedom. It may have derived from the actual fields of the moorland at back of my house, an area of industrial land and pasture long reclaimed by Nature, which we call The Waun locally.
At any rate, there are significant differences between my approach and Olsons, with his many found interjections and grand abstractions. I focus more on music and imagery. Hopefully, there a sense in which these reflect musical compositions.
They represent the confluence ( the aber) between the moors and music. At the time when I began these I was immersed in music : my son was an accomplished cellist, my older daughter played in a fine Welsh language band called Gilespi and I was greatly influenced by many tributaries of sound, from the jazz of the Esbjorn Svensson Trio to the fado singing of the Portuguese Mariza.
While music is a current running throughout the book, it never drowns it. There are poems about Chilean poet Pablo Neruda, Albert Einstein and the last miners strike, so it is not a concept book as such.
I love to read from it: the spaced out nature of the language does suit my awkward eye-sight!
---
Mike Jenkins reads 'Einstein at the Comp' from his new poetry collection "Moor Music"
AmeriCymru: You have also recently completed a novella entitled 'The Climbing Tree'. What is the theme of this work and where can our readers obtain copies?
Mike: The Climbing Tree is a short novella set in the near future. I originally began it by claiming it was in the Present Future Tense , but the publisher (Pont) werent impressed by this grandiose invention and I rightly cut out that over-complicated phrase!
I first wrote it as a stage play called Waste, which was never put on. Its written in the Present Tense from the viewpoint of a teenage girl called Low, who belongs to a gang called the Commos. Most of their lives are spent up an oak tree (the climbing tree of the title).
This near future is one of terrible floods and many refugees, but Low strives to keep the Commos together against all the odds. She also wants to retain the spirit of the fourth member of the gang , Oz, who mysteriously disappeared a few years before. She often talks to the absent spirit of Oz, her confessor.
I have always been a big fan of Steinbeck (master of the novella) and hope theres something of his overriding concern for humanity in this book. Low becomes embroiled with the opposing gang, the Astros, but there is some hope at the end, which didnt exist in the plays bleak finale.
It is available from the publisher www.gomer.co.uk or the Welsh Books Council at www.gwales.com
AmeriCymru: When did you decide to write and what determined your choice of poetry as your favored medium?
Mike: I began writing when I was about 15 and poetry was, for many years, my most important means of expression (think I wrote more poems than I had conversations!).
My parents were divorced, which was an unusual occurrence in the 1960s and I lived with my mother, who was very enthusiastic about my poetry-writing. She gave me a book called New Poetry, which included the American poets Berryman and Lowell and I related to these much more than the English ones. Then I came across Ted Hughes and Thom Gunn and their work had a lasting effect.
I wrote for the school magazine and won a poetry competition at school on The First Man on the Moon. I still recall the poem, which was very cynical for a teenager, with the phrase and trees still stood being prominent.
Now I write prose almost every day, as Im working on another novel for teenagers. Hopefully, this will also be taken by Pont Books, but I have no promise of publication at the end, so it is precarious.
However, poetry was my first love and will, no doubt, be my last. Lines and images come to me, often when least expected and I relish those epiphanies, which are much more rare when writing fiction.
AmeriCymru: You have worked as a teacher in both Merthyr and Cardiff for more than 20 years. How has your experience in the classroom informed your writing?
Mike: I have taught for over 30 years. I began in N.Ireland, then at a Gymnasium (Grammar School) in W. Germany, after that for 20 years in Merthyr Tydfil and 10 in Cardiff.
My experiences have played an integral part in my writing, both fiction and poetry. Wanting to Belong, which won the Wales Book of the Year in 98, would not have been possible without my background as an English teacher. It comprised ten interlinked stories from teenagers viewpoints and the school scenes owed much to my experience, as did the characters.
My poems and stories in Merthyr dialect were especially influenced by my time in the classroom. I have written two books entirely in this vernacular, Graffiti Narratives and Could Bin Summin (both published by Planet). Some of the poems take the voices of pupils I taught, while others are invented characters based on them. Single phrases would spark poems, such as Ol Shakey does my ead in (or, Shakespeare drives me mad).
The chalk-face has sometimes been very tough, but also a place where the most unlikely pupils can create works of wonder.
AmeriCymru: Much of your writing, particularly the poetry, is passionately political. What role do you feel poetry should play in the political process? How difficult is it to convey a sense of political commitment in verse?
Mike: Poetry and politics have always had a very close relationship for me, though never party politics, as Ive never been a party member for any length of time (2 years in Plaid Cymru and they didnt do much).
The very first poems I had published, engaged with issues I felt very strongly about. There was one in Planet (when John Tripp was poetry editor) about the conflict between boss and worker and based on my time working in garages in Barry. The other was in the Irish Press, a national newspaper in Ireland which, every Saturday, published poetry and stories (David Marcus was the literary editor) : it was called Rat City , dealt with the war in N.Ireland and was inspired by the First World War poet Isaac Rosenberg.
I do believe poetry can change peoples perceptions, often quite radically, just as songs can. However, it isnt going to reach the kind of audience which a lot of music can. While few songwriters have actually responded to our present situation of appalling cuts and deep recession, many poets have sought to show the human cost of greedy banks deregulated by New Labour under Blair and Brown.
Poetry should protest, harangue, satirize and empathize, but must never become propaganda or a simplistic denial of the other side. For example, I have written poems from viewpoints totally opposite to my own: one from the persona of a fascist, based on a pupil I once taught. I am a great admirer of the songs of Randy Newman, who is a master of this.
Though poetry can make a difference, I do wish it had more of an influence. In Wales, in gets short shrift on the media, except on the Welsh language channel S4C. I think its too controversial for Radio and BBC Wales!
AmeriCymru: Many of our readers will have been intrigiued/shocked by the recent 'student riots' in the UK. As a teacher and a politically committed poet, what is your take on this phenomenon? How will these developments affect your future work?
Mike: Student riots is in itself a pejorative phrase taken from the media. Much of the violence was actually caused by the police, especially with their use of kettling, a totally inhumane treatment. However, there is no denying the sheer strength of feeling has driven people to acts of violence, as well as the police brutality.
What has happened already is only the beginning and once the Trade Unions get their act together, the protests will be even larger and, possibly, more explosive. Once the cuts start to affect the majority of people, combined with inflation and unemployment, many will take to the streets and I expect the police response to be draconian.
I am heartened by the fact that university tuition fees were not raised by the Welsh government in Cardiff: yet more proof that devolution does work. We have a very different government here to the right-wing one in Westminster. This was evident under New Labour, but has been accentuated under the ConDem coalition.
Its hard to say how it will affect my future work. I write a blog every week on my website www.mikejenkins.net and it will become more topical and angry for sure. It seemed that most of the media were more concerned with the attacks on Charles and Camillas car than the future plight of higher education, where universities will go bankrupt and close for lack of funds.
AmeriCymru: Your poems reflect a concern with both 'social' and 'national' issues in Welsh politics. How do these two strands of 'radicalism' affect your work? is there, at times, a contradiction between them?
Mike: If I do deal with social and national issues , then it is primarily through the local ; the people and events and landscapes of the town where Ive lived for over 30 years, Merthyr Tydfil.
Merthyr has a proud history of rebellion (the Rising of 1831), of producing great peoples remembrancers like Prof. Gwyn A. Williams and also of its enthusiastic involvement with the Welsh language and fight for self-determination. Our M.P. for many years was S.O. Davies, who was a champion of self-government when few others were espousing it.
I believe that full self-government cannot be achieved without a combination of socialism and anarchism. S.Ireland has been proof of this: a country ruled by successive neo-liberal regimes and dependent on outside investment and regressive taxation. Without the control of our resources and industries how can we have any claims to independence? For far too long we have been a cheap labour economy, prone to the vagaries of the global market and abandoned by multi-national companies.
I am not a radical, that term was applied to Thatcher. I am a revolutionary. I believe in non-violent revolutionary change into a society shaped by sharing and sustainability, where people come before profit every time.
My ideals necessarily inform my work, but people are always at the centre, with all their contradictions.
AmeriCymru: Care to tell us a little about your work with the 'Red Poets"?.
Mike: The Red Poets have been going for 16 years. We can be found on the website www. RedPoets.org , where youll get a sense of our performances and also our history. We produce an annual magazine of leftist poetry and a few articles and translations. We have featured a few poets from the States such as David Lloyd, who is a Professor of Creative Writing in Syracuse and whose family came to the USA from Wales.
Red Poets used to be a collective based as much on performance as publication, but there are fewer gigs nowadays. We publish work by Welsh Nats, Trots, Commies, anarchists and even left Labourites. We are genuinely inclusive and also very open to humorous verse.
We were born out of Cymru Goch (the Welsh Socialists) and, in fact, a number of the original members of that political group remain regular contributors, such as myself, Tim Richards and Alun Rees.
I believe we are unique and the result of an amazingly high number of committed left-wing writers in Wales. We are very much in the tradition of John Tripp, Harri Webb and , of course, Idris Davies. There is no other group anywhere else that Im aware of, not even in Scotland.
AmeriCymru: What's next for Mike Jenkins?
Mike: Next up will be my collaboration with the excellent Merthyr painter Gus Payne (check out his website under Michael Gustavius Payne).
During 2011 and 2012, Gus will be exhibiting his work at various galleries throughout Wales, together with phrases and lines from my texts and an accompanying booklet of my prose-poems and micro-fiction. The artwork and texts are all based on Welsh idioms, phrases and occasional place-names and the overall title will be Dim Gobaith Caneri, an idiom meaning no hope, like a canary.
Our collaboration has been interesting because I didnt write in response to his images , nor did he seek to illustrate my words. What we did was to consider the same idioms, often coming up with different interpretations.
However, Gus and I do share many things. Politically, we have similar ideals; we are both learning Welsh and are both inspired, directly or indirectly, by the people, town and surroundings of Merthyr.
I am very excited about this and hope that my texts are a match for his startling and evocative paintings.
AmeriCymru: Any further message for the readers and members of AmeriCymru?
Mike: I would like to say thanks for the messages of support for my long poem Journey Of The Taf which appeared on the ameriCymru website. Its a great encouragement to know that people so far away are taking so much interest.
As the Super Furry Animals have inferred, we are making rings around the world.