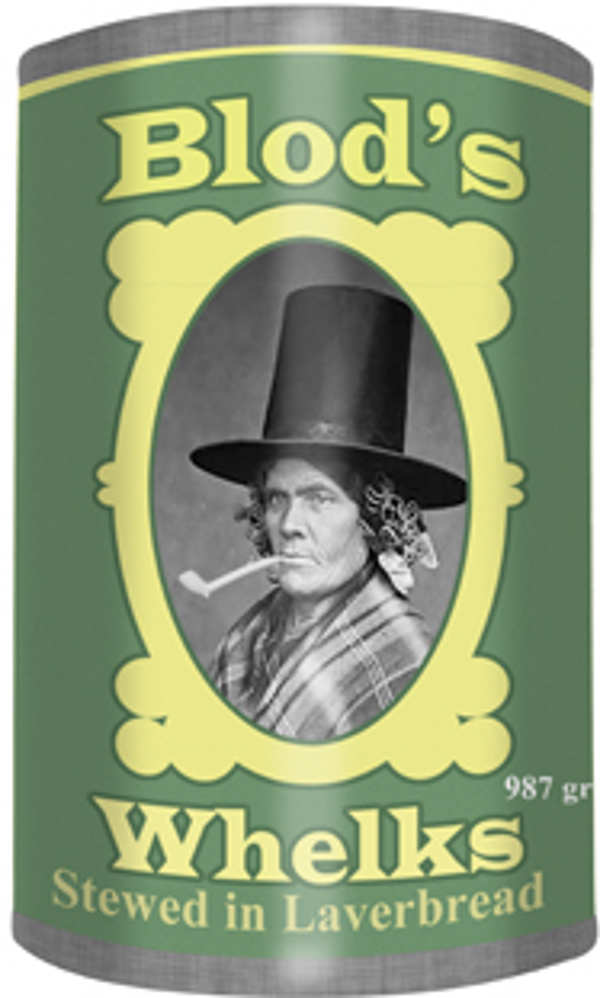 Hand-cut, approximately 3"x5" flat vinyl-coated 30mil sheet magnet. A fine can of Blod's Whelks, Stewed in Laverbread to grace your kitchen! Just like Mamgu made, after the "accident" (no disrespect intended to any actual Mamgu or the entirely innocent woman whose photo we have made free with and who had no part in this). Keep away from heat, clean vinyl surface gently, do not scrub or use cleaning agents.
Shipping and handling USA and Canada, up to 6 magnets $2.00USD.
Shipping and handling United Kingdom, South America, Australia New Zealand up to 6 magnets $5.00.