eto 1 available now ( March 11th 2013 )

---
In This Edition
Fiction by:  Mike Jenkins, Chris Keil, Jude Johnson, Philip Stephen Rowlands, Glyn Scott, John Good, Gaynor Madoc Leonard, Lloyd Jones, Jean Mead, Saul Hughes, Thomas Morris
Poems by:  Paul Steffan Jones, Saul Hughes
.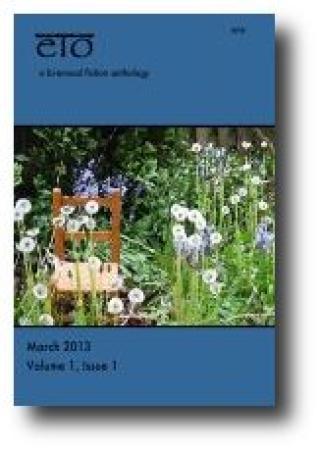 The first issue of eto, an anthology of fiction and verse by Welsh and Welsh American authors, is now available for purchase. This edition includes contributions from established authors and newcomers making their print debut.
This was our inaugural edition published in March 2013. Eto 1 is also available in Kindle and paperback format from Amazon.com. 
The edition available from this page is the direct digital edition and will download to your computer in .pdf format..
,