North American Festival of Wales 2020 - An Interview With Megan Williams

2020-08-20
By: AmeriCymru
Posted in: News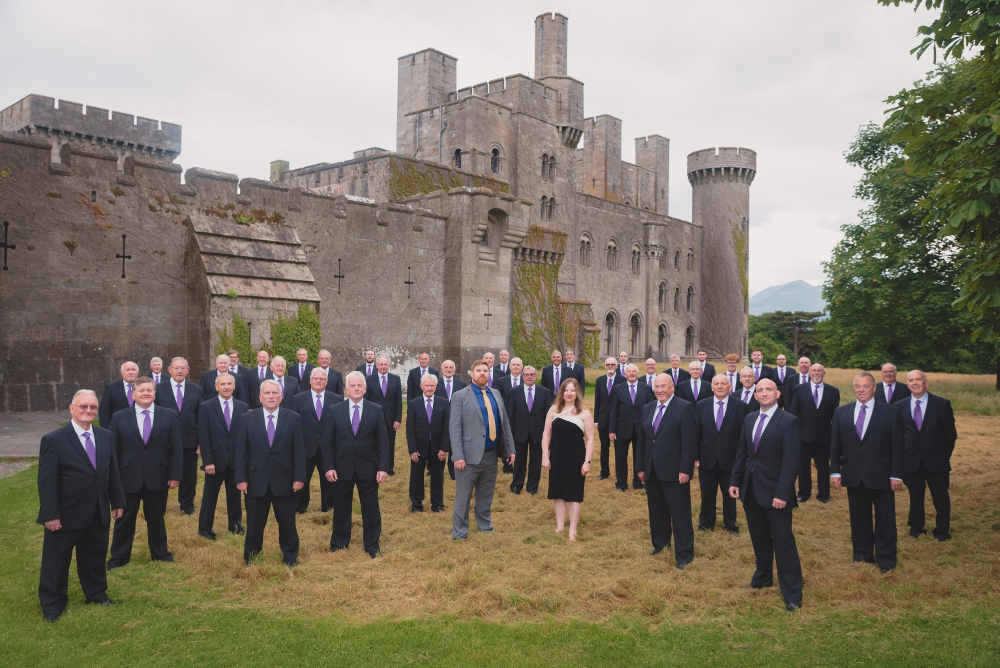 ---
AmeriCymru:  Hi Megan and many thanks for agreeing to this interview. Care to tell our readers a little about the history of the NAFOW event?
Megan: Thank you for giving me this opportunity. The North American Festival of Wales is an annual event held over Labor Day weekend. It is organized by the Welsh North American Association and first started in 1929 as the 'national gymanfa ganu'. The host city of the festival changes each year and it is held in both US and Canadian cities. In 2020, the festival was scheduled to return to Philadelphia for the first time since 1976. Unfortunately, due to the global health crisis the 2020 festival was cancelled. Plans are already under way for next year's event in Ottawa and we will return to Philadelphia in 2022. While not what we originally had planned, we look forward to bringing a new version of the festival to a broader audience this year as we host; 'North American Festival of Wales ~ On Demand'
AmeriCymru:  Would I be correct in saying that this is the first year in a century or more that the event will not be held live?
Megan: The first event was held in 1929 and was held every year since apart from twice during WWII. So this is the first time in over 70 years that there is no in person festival.
AmeriCymru:  What can you tell us about the exciting plans for an alternative online event?
Megan: We have an extensive line-up and are grateful for the many people were willing and interested in taking part. We decided to go with an 'On Demand' format making the whole program available from Sept 4-30. With over 20 hours of programing, we want allow viewers as much time as possible to enjoy our lectures, concerts, films and greetings and of course, our tribute to the gymanfa ganu.
AmeriCymru:  Who will be the main guests and headliners this year?
Megan: We have so many people taking part that it is really hard to pick who would be considered a headliner. We have many familiar faces returning to our program from presenters who have been to previous festivals. We are including programing from some of our musicians who were meant to be with us in Philadelphia; Cor y Penrhyn from Bethesda, Hogia'r Bonc and Philadelphia's own Kathy Crusi who won our top Eisteddfod prize at the 2018 festival in Washington, D.C. We are also partnering with the Welsh government, the National Eisteddfod and Undeb Cymru a'r Byd to bring some new and exciting programing and welcome former First Minister of Wales, Carwyn Jones to our line-up.
AmeriCymru:  Will the winners of the online Eisteddfod be announced at the event?
Megan: Yes, the winners of our new poetry competition will be announced and recitations of the winning poems will be included in our 'Eisteddfod' element. This was a great addition to our Eisteddfod and we are excited to say that we received entries from four continents. A promising start for what is to come as we carry this competition forward in the future.
AmeriCymru:  Just to make sure that people know where and when to catch this years NAFOW, can you provide us with dates, times and platform details here?
Megan: Of course, the full program will be available, free of charge, on our website www.nafow.org starting on September 4 through Sept 30. We hope to reach as broad an audience as possible so please share with your family and friends, even if they may not have a specific connection with Wales. I promise they will find something to enjoy!
AmeriCymru:  Any final message for the readers and members of AmeriCymru?
Megan: I hope you will find time to tune in and enjoy our programing. If you have been to a festival in the past, you will see familiar faces and things to remind you of what being at a NAFOW is like. If you have not been, we hope this may pique your interest and you may consider joining us next year in Ottawa or in Philadelphia in 2022.