Welsh History - A Chronological Outline

2016-04-06
By: AmeriCymru
Posted in: welsh history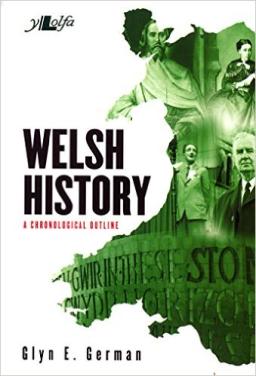 "A chronological and brief outline of Welsh history from prehistoric times (11,000 BC) to the present day. The book is intended for non-specialists who want an easily accessible and understandable overview of Welsh history. Illustrated including around 30 photographs.
Glyn German has drawn together the latest scholarship to present a highly informative chronological survey of Welsh history. Readers who turn to it as a handy work of reference will soon find themselves hooked by the fascinating story it has to tell. Covering all aspects of welsh life, including the many contributions which the people of Wales have made in the wider world, it is an excellent introduction to a long and rich history."
Professor Dafydd Johnston, University of Wales Center for Advanced, Welsh and Celtic Studies
---
Glyn German lived most of his life in Brittany. He received his secondary education at the Lycee Chaptal in Quimper, Finistere and obtained a Bachelor of Arts in History from the University of Western Brittany.