Welsh Society of Portland Christmas Reading 2014

2014-12-02
By: AmeriCymru
Posted in: Christmas
A Child's Christmas in Wales - ( click to download the flier )
---
2 - 4 pm, Dec 14, 2014
Bryn Seion Welsh Church, 22132 S. Kamrath Road in Beavercreek, Oregon 
Continuing a longstanding Portland tradition,   Jonathan Nicholas   will give a reading of   Dylan Thomas'   much-loved tale "A Child's Christmas in Wales" at Oregon's own Welsh heritage church,   Bryn Seion . This year's reading has special significance as it marks the centenary of Wales' most famous poet and writer (Dylan Thomas, 1914-1953). The Festival Chorus of the Welsh Society of Portland will present a preview of Welsh songs and carols from their upcoming concert for this occasion. Afterwards, everyone is invited for a Welsh Tea - with Welsh cakes and other delicious treats.
Welsh-born Jonathan Nicholas was a columnist for The Oregonian for 26 years.
---
READING - MORE DETAILS/DOWNLOAD THE FLIER HERE
---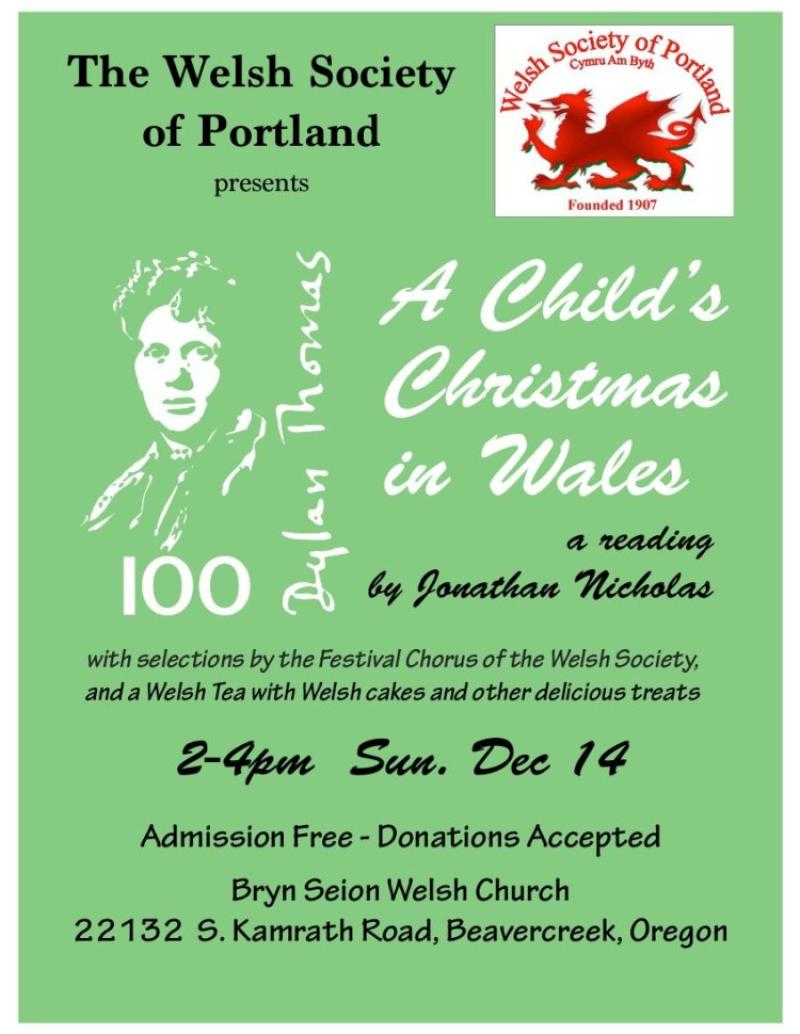 .....