Homage to Elizabeth Powell, the Phantom of Nanteos

2015-12-13
By: AmeriCymru
Posted in: Books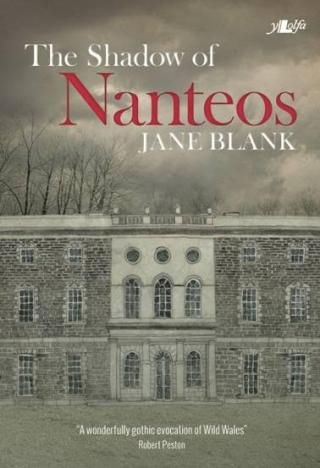 The beautiful Nanteos Mansion , now a sumptuous five star hotel, is said to be one of the most haunted houses in the whole of Wales. New novel  The Shadow of Nanteos portrays the life of the Elizabeth Powell, the famous Ladi Wen or Grey Lady of Nanteos.
It is said that she has been seen stalking the long, first floor corridor; in the hallway and bending over the bed of a terrified maid. But, it is on the stairs that the most vivid sightings have taken place. Not only has she been seen there but, according to Ghost Hunters International who filmed at the Georgian house in 2008, she has even been recorded begging for help.
Jane Blank's book explores the life of this mysterious figure, who lived at Nanteos in the 1750s and who is said to roam the property searching for her lost jewels. Waterstones Wales Book of the Month and long listed for the Historical Novel Society Awards, 2015, Robert Peston called it 'A wonderful Gothic evocation of Wild Wales'. In the words of critic Emma Corfield Waters on Radio Wales 'It is a fascinating book; perfect for this time of year'.
Exclusive signed copies are available in selected branches of Waterstones and the novel can be ordered from many sites online to arrive in time for Christmas.  
Jane Blank will be at Abergavenny Library Christmas party at 6.30 pm, Friday the 11th of December. There she will be reading from the novel, answering questions and signing copies. Wine and mince pies will be available and profits will go to Abergaveny library.