Ani Glass Releases "Ffrwydrad Tawel"

2017-03-17
By: Ceri Shaw
Posted in: Music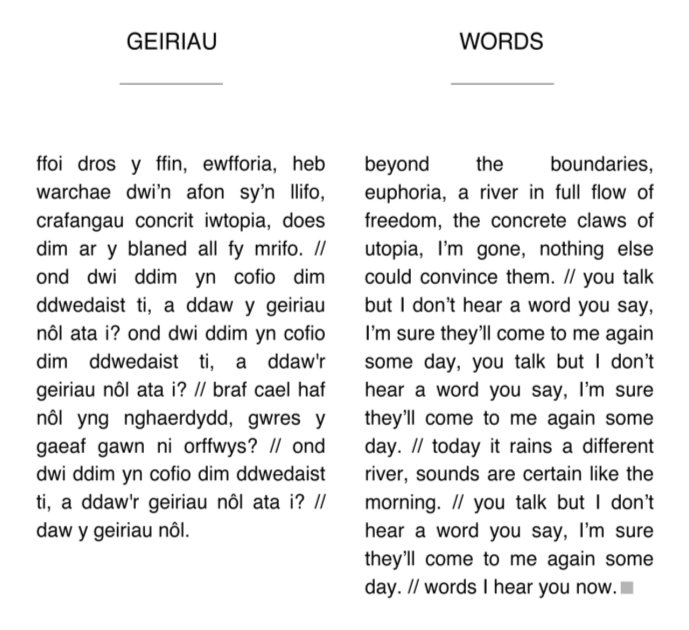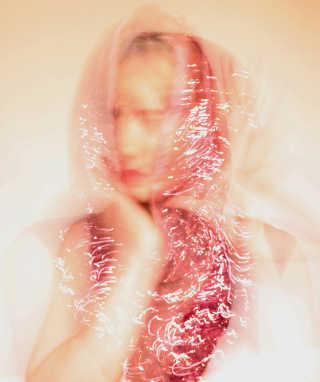 Artist: Ani Glass
Title of EP: 'Ffrwydrad Tawel'
Release Date: 21.04.17 via Recordiau Neb
---
"Ffrwydrad Tawel - Through the echoes of lost industries, communities and language there is hope. Always hope."
'Ffrwydrad Tawel' is named after one of Wales' leading contemporary artists Ivor Davies' major exhibition Silent Explosion/Ffrwydrad Tawel held at National Museum Cardiff in 2016. Ani Glass was inspired by his use and mix of the Welsh language, bleak colours and destruction to reflect society in Wales and was later invited to perform with him at the museum as part of this exhibition.
The 'Ffrwydrad Tawel' EP's six electrifying, infectious, socially conscious electronic pop songs are a document of Ani Glass's artistic evolution invested with grander themes. "It's about reconnecting with my language, history and culture after returning home having been away for years," explains Ani "the songs are a snapshot of this journey of self discovery." Recorded in Cardiff and produced by W H Dyfodol (Haydon Hughes) throughout 2016 and the early part of 2017, the songs demonstrate "the fight within yourself to address larger, more pressing themes in society whilst battling the reality of everyday life."
Exquisite opener 'Y Newid' (Change) is possessed of ethereal vocal purity, Ani's poignant intertwined refrains steeped in lyrics that chart of the rise of the unions within the working classes during the industrial revolution.Swirling with the ghosts of early Goldfrapp, interjected with a vocal sample from socialist activist (Labour councillor) Ray Davies, during his powerful speech at the Yes Cymru rally in 2014.
Released as a single last year, the industrial electro pop of 'Y Ddawns' (The Dance) is a rallying call for those seeking inspiration in language and art. Laura Snapes of Pitchfork said it was "a double-edged sword that's as stern as it is hopeful; music for the end of the world, and the start of a new one." While BBC Wales's Bethan Elfyn named it "Perfect Euro Pop!"
The majesty of 'Dal i Droi' (Another Day), with its bubbling synths and infectious vocal hooks, might sound like Ani's unique collision of euphoric euro pop and synth wave of the 1980s (Human League, OMD) balanced by more weighty thoughts of mortality. While the sublime 'Geiriau' (Words) ethereal reverb-soaked melodrama concerns Ani's experience of leaving home, moving away/escaping to make a new life and returning years later.
Closing track 'Cariad Cudd' (The City Sleeps) contrasts bittersweet refrains and dancefloor beats with an urgent Welsh polemic concerned with the history of Cardiff and the South Wales Valleys. This song depicts "the cruel decline of industry and its devastating effect on communities."
The EP comes with a booklet of Welsh/English lyrics and artwork designed and created by Ani. The 'Ffrwydrad Tawel' EP will be launched on the 22nd of April at Cardiff's legendary Clwb Ifor Bach venue.
Biog
Ani Glass is the persona of Cardiff-based electronic pop musician, producer, artist and photographer, Ani Saunders. Fiercely proud of her heritage, Glass sings in her native languages Welsh and Cornish, in 2015 released her first solo material with lead single 'Ffôl' (Foolish) being chosen as single of the week on BBC Radio Cymru and gaining plays on BBC 6 music.
Ani is also known for her work with The Pipettes, joining in 2008 to record the Martin Rushent-produced Earth Vs. The Pipettes album. Prior to her stint with the polka-dotted pop band, Glass was in Genie Queen, managed by OMD's Andy McCluskey. She also fronted The Lovely Wars, who recently posthumously released two singles 'Gwrthod Anghofio' (We Won't Forget) and 'Cymer Di' (Take) in celebration of Welsh Language Music Day.
Gigs
11.04 The Social – London
22.04 Clwb Ifor Bach – Caerdydd (EP launch)
28.04 Clwb y Bont – Pontypridd
07.05 Acapela - Pentyrch
23.05 Full Moon – Cardiff
26.05 Llambed Arts - Lampeter
31.05 Eisteddfod yr Urdd - Bridgend
Links

Website http://www.recordiauneb.com/
Facebook https://www.facebook.com/aniglasscymru/
Twitter https://twitter.com/AniSaunders
Soundcloud https://soundcloud.com/aniglass
PLEASE RETWEET



Ani Glass Releases "Ffrwydrad Tawel" 21.04.17. Preview!! https://t.co/wKlRoRWVP7 #aniglass pic.twitter.com/q8M25M88UK

— americymru (

@americymru

) March 17, 2017