Small Miracles return with new 'Bad Stars' single out now via Dirty Carrot Records

2023-10-26
By: Ceri Shaw
Posted in: Music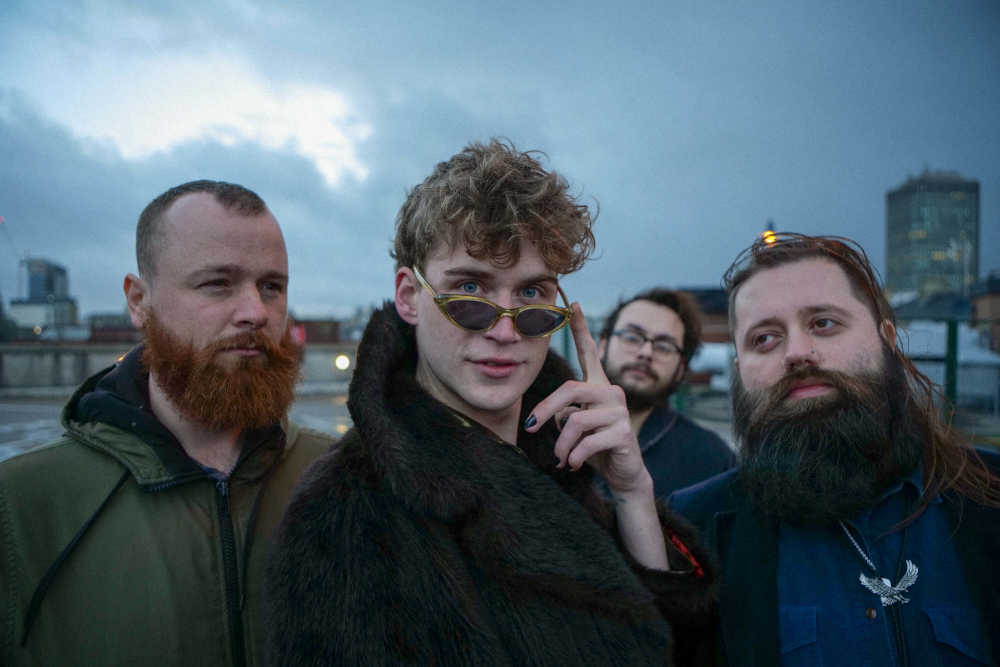 ---
Following on from well recieved singles  'Mercury'  and  'ExtraTerrestrial , Cardiff New Wave band  'Small Miracles'  share new 'Bad Stars' single Via   Dirty Carrot Records.
Small Miracles'  6th single (released via  Dirty Carrot  on 19th October) sees the band move in a different sonic direction, honing into a cleaner, more polished sound.
The focus on melody and lyricism sees a shift from the crunchy tones and dissonance of previous singles, though the emotional intensity prevails. A tale of light and shade,  'Bad Stars'  is a companion to healing from trauma, feeling at odds with the world around you and the uncertainty thay emotional chaos causes.
A highlight of the  Small Miracles  live show,  'Bad Stars'  is as anthemic in quality as it is raw and vulnerable, seamlessly switching from swirling, ethereal soundscapes to sharp, driving stabs, from one moment to the next, reflecting the inconsistencies and contradictions of the healing process.

Small Miracles  are a dynamic quintet from Cardiff, Wales. Inspired by the early New Wave movement, they infuse elements of Punk, Blues and Grunge into their genre-bending sound. Their music has a distinctly queer, underground feel, finely balancing heavy grooves and breakdowns with catchy hooks and choruses. The band were honoured to recieve support for last single 'Mercury' by  Deb Grant BBC Radio 6 Music ,  Adam Walton, BBC Radio Wales,   Treblezine ,  Circuit Sweet,   Edge Of Arcady, No New Wave No Fun, Amplify The Noise.