SENGL NEWYDD ANGHARAD NEW SINGLE: 'I DON'T KNOW HOW' ALLAN NAWR / OUT NOW VIA LIBERTINO

2023-10-23
By: Ceri Shaw
Posted in: Music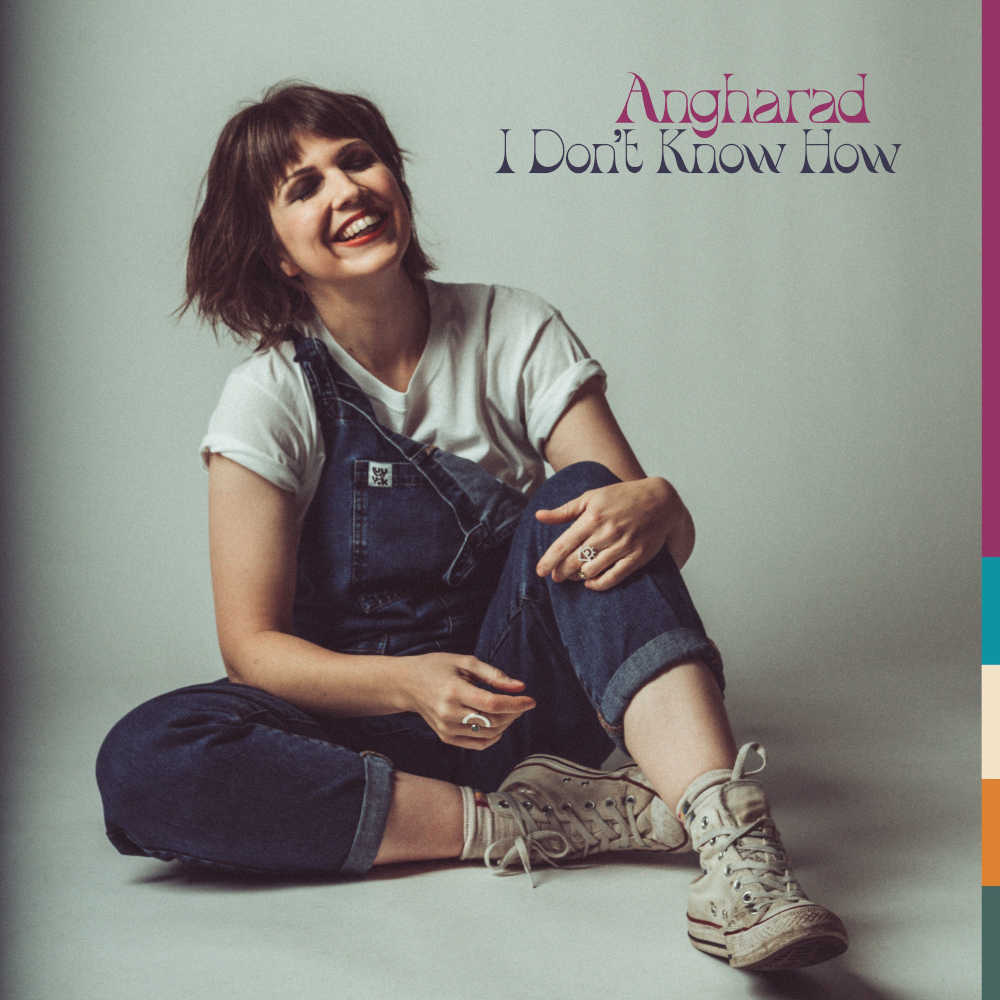 (Scroll Down For English)
---
ANGHARAD: 'I DON'T KNOW HOW'
---
Mae 'I Don't Know How' yn datgelu ochr gyffrous arall i ANGHARAD, yn yr un modd a'i senglau blaenorol oddi ar ei halbwm cyntaf. Yma, gweler artist sydd mewn llwyr reolaeth dros ei thaith gerddorol, boed hynny gyda'i churiadau disgo arbrofol neu gyda'i straeon personol unigryw. Mae 'I Don't Know How' yn berl sy'n cuddio'i haenau tywyll tu ôl i'w melodïau positif.
Eglura ANGHARAD:
"Mae'r gân amdanaf i'n derbyn y broses o heneiddio a'i heffeithiau ar y corff. Mae'n ymwneud â derbyn newid a bod yn fodlon gyda hynny, yn hapus yn dy hun. Mae'n ymwneud â gwrthsefyll yr obsesiwn o edrych yn ifanc."
"Dydw i ddim eisiau ildio i ddisgwyliadau'r gymdeithas o barhau i edrych yn ifanc mor hir â phosib. Rwy'n credu bod gwir harddwch mewn heneiddio, "mae pob craith gyda'i stori a phob cell wedi bod ar daith." …. Yma, rwy'n cwestiynu beth mae harddwch yn ei olygu imi."
Mae 'I Don't Know How' gan ANGHARAD allan nawr ar Libertino!
---
ANGHARAD: 'I DON'T KNOW HOW'
---
'I Don't Know How' by ANGHARAD reveals another exciting side to her writing, as have all her previous releases from her debut album. We hear an artist fully in command of her musical journey, be it weaving driving disco beats, experimental, dark art pop or heartbreaking personal storytelling to create a unique musical world. 'I Don't Know How' is a beautiful pop gem reflecting on life and aging, melancholic and poignant yet uplifting melodically.
ANGHARAD explains:
"This is my acceptance song. Accepting aging and time's effects on the body. It's about being happy in your own skin, and where you are on life's trajectory. It's about resisting society's obsession with looking youthful."
"I don't want to surrender to society's expectations to remain looking youthful as long as possible. I believe there is real beauty in aging, "every line tells a story, every cell's been on a journey." …. I decide to look deeper, and question what beauty actually means. Beauty lies within the eye of the beholder. Beauty isn't superficial, it's more than a picture."
'I Don't Know How' by ANGHARAD is out now on Libertino!
---
PRESS FOR ANGHARAD
---
"Provocative"
Deb Grant, BBC 6 Music
"A confident and positive 'call to arms' for women in the music industry"
Cassie Fox, Loud Women
"a wonderful surge of aggression, an outpouring of pure primal scream
emotion but with tinges of dark humour and real life"
Monolith Cocktail
"striking and honest"
Circuit Sweet
"a propulsive and sonic exploration into the unspoken realities
of childbirth and early motherhood."
Amplify The Noise