Tacsidermi & Sister Wives collaborate on exciting Double A Side Release 'O Fy Nghof / A Oes Heddwch' (Libertino)

2021-11-26
By: Ceri Shaw
Posted in: Music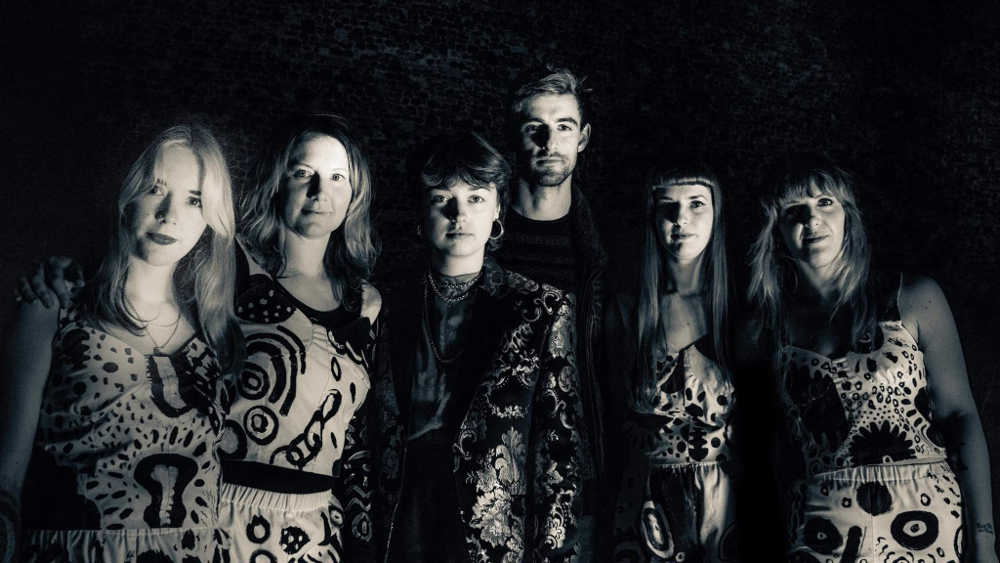 ---
Sheffield bilingual psych/post-punk four-piece Sister Wives have teamed up with Carmarthenshire's psych duo Tacsidermi for an exciting musical union. The Double A single 'O Fy Nghof' / 'A Oes Heddwch' will be released on limited edition lathe-cut vinyl on 17th December via Libertino Records, and is out now digitally.

Both bands wrote the musical backbone to a song each independently, which was then sent over and Tacsidermi and Sister Wives added lyrics and melody to the other's compositions, a truly collaborative project.

"O Fy Nghof" and "A Oes Heddwch" musically reflect the darker subject matter of depression and the quest for peace as life ebbs away. Listen to the swirling "A Oes Heddwch" and darker "O Fy Nghof" below...
 Both bands go into detail about the lyrics they provided for each song...
Tacsidermi on "A Oes Heddwch":
"The song is about facing an armageddon and the panic of not knowing what to do in your final hours. There's no use hiding from the inevitable. There's no use trying to find peace. You must deal with the consequences of your actions."
Sister Wives on "O Fy Nghof":
"The song is about being in a deep depression and the helplessness which is felt in that moment. This does eventually come to an end - the heaviness lifts. However, this is often cyclical and happens again, over time. This leaves us stuck in a constant cycle, which can be hard to accept."  
Tacsidermi are Gwenllian Anthony from the Welsh Music Prize winning band Adwaith and multi instrumentalist Matthew Kilgariff, who craft sublime, evocative Balearic pop-infused psych. Tacsidermi will be returning to the studio before the new year to finish work on their eagerly anticipated debut EP out in January 2021.

Sister Wives are a Sheffield-based female four-piece whose sound encompasses prog-flecked psychedelia and post-punk. They recently played at Green Man, Sensoria, and Sŵn Festivals, with more dates in Sheffield and Manchester this winter (dates below). New music is coming soon.

'O Fy Nghof / A Oes Heddwch' is out now digitally and on limited lathe-cut vinyl on 17th December.