RITUAL CLOAK + AUTUMN JUVENILE - SENGL NEWYDD 'YOU'RE THE SUMMER' ALLAN 13.8 AR BUBBLEWRAP // NEW SINGLE 'YOU'RE THE SUMMER' OUT 13.8 ON BUBBLEWRAP COLLECTIVE

2021-08-09
By: Ceri Shaw
Posted in: Music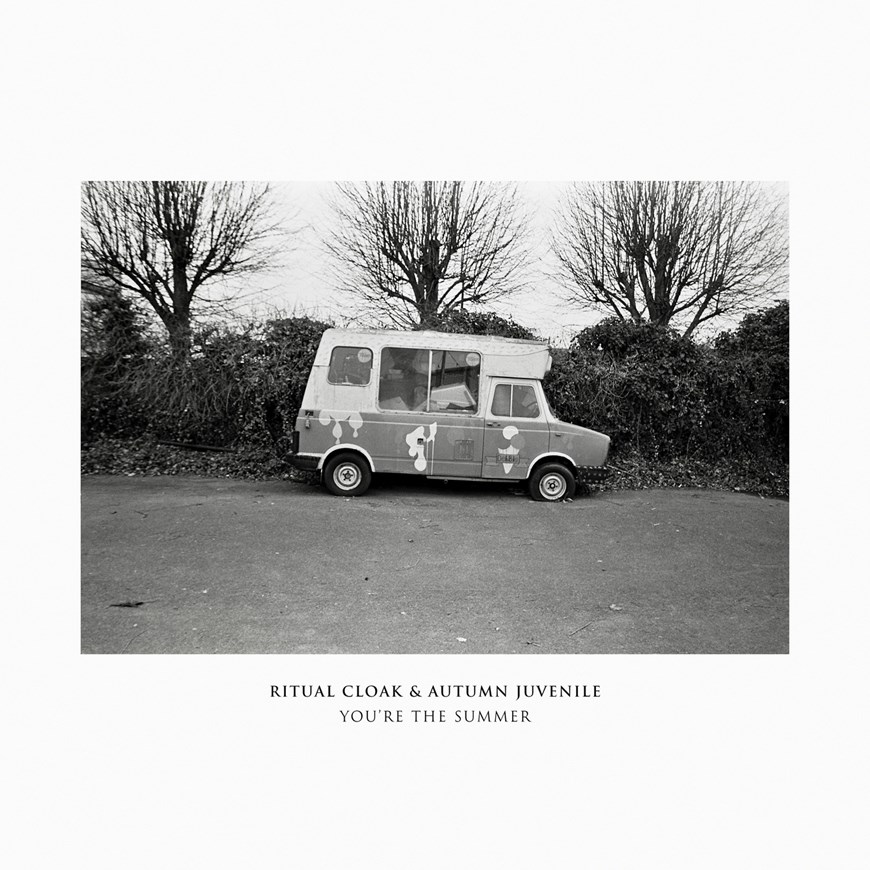 ---
'You're The Summer' is the first taste of the collaboration between Cardiff electronic post-rock duo Ritual Cloak, and writer, comedian and spoken word performer Autumn Juvenile. The track is taken from: 'A Human Being is the Best Disguise'; a reworking of Ritual Cloak's self-titled debut release, albeit this time with added lyrical and vocal contributions from Autumn Juvenile.

Autumn Juvenile reflects on the origins of 'You're The Summer':

"I remember him bending down, hugging her with thick tattooed arms, tears in his eyes: "Thank you for the birthday card. We'll be together soon. The ball is rolling, baby." He was trying to get back into his daughter's life. The files stated she had special needs.

I was still a support worker. The father had either been in prison or working abroad, the family couldn't tell me. It had been hard to arrange a meeting. Lots of paperwork and listening to dial tones. But father and daughter were finally scheduled to meet at Roath Park. That day she'd dragged me all around town looking for stationery. It was summer, baking hot tarmac and car fumes. I was stressed. He called to say he'd be an hour late.

Me and her waited, fed the swans, sweated, watched the pedalos. An hour went by. Two. Two and a half. He never showed. I bought her ice cream. She took it well. I felt annoyed on her behalf. But the lyrics were written before this. That's why they are hopeful and always will be.

I never saw the father again. She wrote in her diary that she knew he'd made mistakes, but she missed him. The family told me they reckoned he'd gone back abroad."

The album was recorded at Kings Road Studios, Cardiff, produced by Ritual Cloak and Autumn Juvenile and mastered by Charlie Francis. It also features vocals from Jemma Roper, as well as Ritual Cloak's Daniel and Andrew. The cover photography is by Daniel Barnett.

Ritual Cloak is comprised of Daniel Barnett, formerly of the band Samoans, and drummer / producer Andrew Sanders. The duo met in 2013 after Daniel answered an ad for a guitarist to join the backing band for singer Jemma Roper. An instant kinship was struck, with both Daniel and Andrew embracing experimentation and a shared love of electronic music. After the split of Samoans in 2018, the pair began playing around with instrumental textures and piano-led ambient soundscapes, all resulting in their well-received self-titled debut in 2019. They followed this with their second album, 'Divine Invasions', released on Bubblewrap Collective in 2021.