WELSH SINGER SONGWRITER 'LLEUWEN' TO RELEASE NEW 'RHOSOD' SINGLE IN PARTNERSHIP WITH CANADIAN PRODUCER "ERIN COSTELO' + CANADA NATIONAL ARTS

2021-07-16
By: Ceri Shaw
Posted in: Music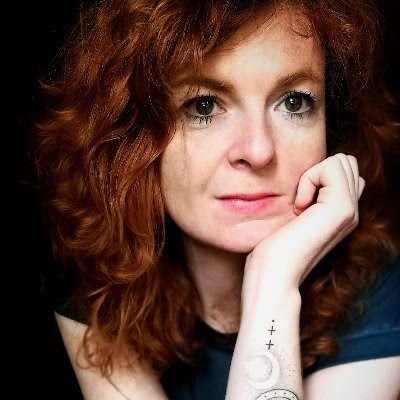 ---
LLEUWEN releases 'RHOSOD' on Label Eg
---

"My roses are fragile, and come with thorns. . . "
Here is a line from 'RHOSOD' (Roses) written, composed, recorded and performed by Lleuwen Steffan in her home in Brittany. Lockdown has been a time of home recordings. She usually composes her songs with guitar, and used most of her lockdown time to learn something she always wanted – the piano. All her gigs were cancelled mid-tour in 2020 so she had the time.
Nothing beats real connection, so when she was given the opportunity to work with producer Erin Costelo, Lleuwen seized the opportunity. What started as a few polite zoom meetings snowballed into long discussions about production, mixing, mastering and talks about the lack of female music producers, or more so, the lack of recognition.
This song is just the beginning of their partnership.
Written on piano and using her zipper lighter as percussion, Lleuwen finds joy in the lo-fi. "This is a song you planted in my garden. From my garden to your radio, to your ear and back into essence", says the song that ends with poet Sion Llewelyn's translation of the Serenity Prayer. RHOSOD is the first of two songs composed by Lleuwen in partnership with the National Eisteddfod of Wales and National Arts Centre Canada, with Erin as producer.
If you wish to take part in their next song, we are searching for singers to join Lleuwen, so if you enjoy singing and want to take part, please follow the link below:
or for any further information contact us on  osywcariad@gmail.com  before 21st July.
Rhosod is the first ever release on Label Eg and will be out on all streaming platforms from July 21st, 2021. It is available to pre-order.
---
'RHOSOD': Cân newydd Lleuwen i'w rhyddhau ar Label Eg
---

"Mae rhosod yn fregus, maen nhw'n dod efo drain . . ."

Dyma linell o RHOSOD, cân wedi ei chyfansoddi, ei recordio a'i pherfformio o gartref Lleuwen yn Llydaw ar gyfer Eisteddfod Genedlaethol Cymru. "Mae'n un o gasgliad o ganeuon sydd wedi bod yn cysgu yn fy macbook ers dechrau'r cyfnod clo" meddai.

Pan ddaeth y cynnig iddi gyd-weithio gyda'r cynhyrchydd Erin Costelo o Ganada, bachodd ar y cyfle i ofyn i Erin gynhyrchu'r gân hon. Fodd bynnag, yn ôl Erin 'roedd Lleuwen wedi cynhyrchu'r gân yn barod. Penderfynodd y ddwy gadw at y cynhyrchiad gwreiddiol felly gan gadw'r zipper lighter fel offeryn taro, ynghyd â theganau a'r synth o'r 80au.

Dechrau'r cywaith hwn rhwng y ddau artist yw'r gân hon, ac Erin Costelo sydd wedi cymysgu'r trac yn ei stiwdio yn Nova Scotia. Bu'r ddwy yn cyd-weithio dros fisoedd o sesiynau zoom yn rhannu, cynhyrchu a thrafod pa mor rhyfedd yw'r ffaith bod cyn lleied o gerddorion benywaidd yn cael eu cydnabod fel cynhyrchwyr.

Mae Erin yn credu'n gryf ei bod hi'n bwysig i ferched gael cydnabyddiaeth am eu gwaith fel cynhyrchwyr, yn union fel sy'n digwydd gyda chynhyrchwyr gwrywaidd. Dywedodd Erin "braf yw cydweithio ar brosiect o statws rhyngwladol sy'n rhoi'r sylw haeddiannol i ni am ein gwaith".

RHOSOD yw'r gyntaf o ddwy gân wedi eu cyfansoddi gan Lleuwen mewn cydweithrediad â'r Eisteddfod Genedlaethol a National Arts Centre Canada, gydag Erin Costelo wrth y llyw yn cynhyrchu. Dyma'r gân gyntaf erioed i Lleuwen greu ar y piano.

Os hoffech chi ganu ar yr ail gân, 'rydym yn chwilio am leisiau o bob math i ymuno gyda Lleuwen. Am fwy o wybodaeth, dilynwch y ddolen hon: neu cysylltwch drwy e-bost cyn Gorffennaf 21, am fwy o wybodaeth:  osywcariad@gmail.com

RHOSOD yw'r gân gyntaf i'w rhyddhau ar Label Eg sef label cerddoriaeth newydd Eisteddfod Genedlaethol Cymru. Mae hi'n bosib i chi rhag-archebu Rhosod o unrhyw blatfform ffrydio o'r 21ain o Orffenaf.


---