Tom Auton, Interview & New Single - '9 til 9'

2021-05-28
By: Ceri Shaw
Posted in: Music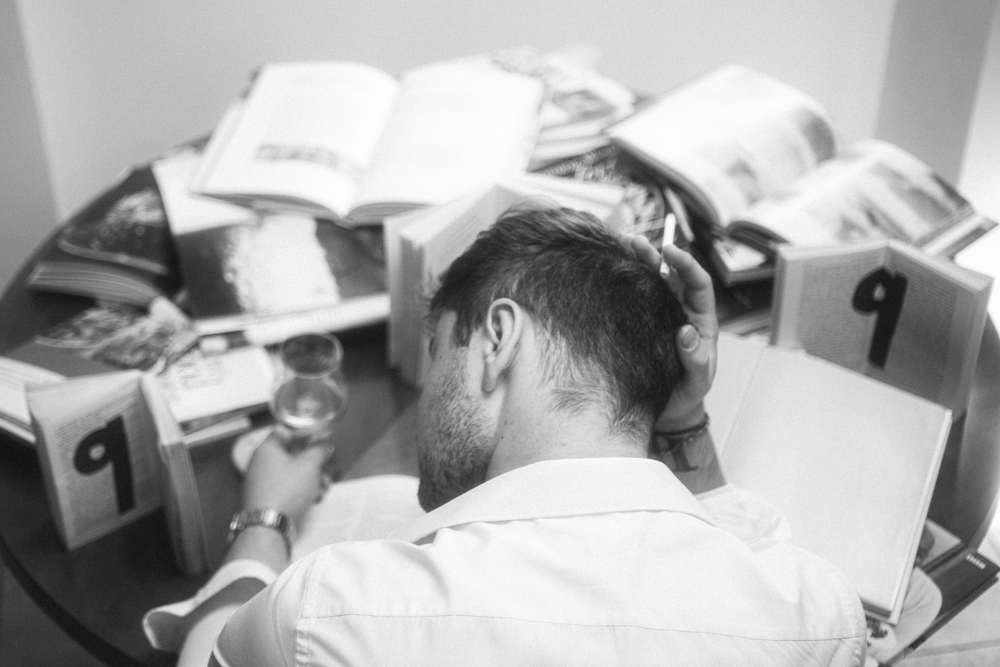 ---
It is always a pleasure to welcome a new single from Tom Auton and the Bottle Breakers and their latest offering '9 til 9' is no exception. Following the success of their previous single 'Victim of the Groove' the band have released yet another high energy masterpiece laced with grinding bass and heavy blues riffs. To hear a sample (or purchase) click the Spotify link above. AmeriCymru spoke to Tom about the band, the single and his future plans.
---
AmeriCymru: Hi Tom and many thanks for agreeing to this interview. Care to tell us a little about your new single '9 til 9' ?
Hello! No problem at all, thanks for having me. Sure thing. So 9 Til 9 is about a 12 hour day that I spent overanalysing a song I had written. I spent that entire day trying to change it to fit someone else's idea of 'the perfect song'.
The next day I realised how stupid I was. I came to the realisation that I shouldn't change who I am to please someone else. 
It's coming out on May 28th! Produced by myself, recorded at Longwave Studios and mixed at The Syncopation Station. 
AmeriCymru:

What can you tell us about the 'Syncopation Station' and how it came into being?
The syncopation station is my home studio, in Cardiff. The name 'Syncopation Station' was a joke that my friend made. He noticed that all the songs I was recording with my clients all seemed to have syncopation in them, and the name stuck! 

AmeriCymru: Care to tell us a little about your previous single - 'Victim of the Groove'?
Sure. Victim of the Groove was the start of a new sound for me. Production wise it was really heavy, heavier than anything I'd made before.. Then I had to contrast the production with my vocal melody, to keep it commercially appealing. I tracked the bass guitar 9 times to make up that huge sound that you're hit with, in the first few seconds. I'd say it was one of my best productions to date. 
The song explores my own experience as a songwriter, when I get 'writers block'. I had days where I would just stare at a blank page, not able to write anything, which really frustrated me. So essentially, I wrote a song about not being able to write a song! 

AmeriCymru: What can you tell us about your band The Bottle Breakers? What is the current line up and what is its history?
The Bottle Breakers are the band that play live shows with me. Consisting of 3 incredibly talented musicians: 
Daniel Weaver - Lead guitar 
I started writing and performing music from he age of 12 and I was making very different music to the music I am making now. It used to be very 'singer songwriter/ Ed Sheeran rip off' stuff. Which has its place, but it's just not what I'm into anymore.
As I progressed, musically, I started falling back in love with rock music and when I was 16 I got a band behind me to start playing the songs with me at gigs. At that time, there was no name for the band, it was just 'Tom Auton'.
Eventually, around 2 years ago, I felt it was a good idea to give the guys a band name. 
The name 'The Bottle Breakers' came from my guitarist Dan trying to showcase one of his "party tricks" when he was drunk. He convinced me that he could play slide guitar with a glass bottle. So I challenged him to do it and he ended up smashing the bottle on the guitar and passing out. Then the next day, myself, Dan and one of my best mates, Max ,decided that The Bottle Breakers would be a great name for the band. 
AmeriCymru:

Who are you currently listening to? Any recommendations?
Currently loving the new Royal Blood record! You can hear their influence a lot in my music. 
Also I've recently dived back into "… Like Clockwork" by Queens Of The Stone Age, such a great album.
I'm also very excited to hear the new Wolf Alice album! I've loved the singles so far. 

AmeriCymru: What's next for Tom Auton? Any new tours or recordings in the works?
There's a shed load of new songs that will be coming out in 2022, I'm currently applying for funding so we can do all the tracks up properly at a great studio in Cardiff, Longwave Studios. 
We have a few tour dates in the works for 2022 but nothing confirmed yet. Venues seem to have a massive backlog of bookings coming their way at the moment so I'll let you know as soon as we have something set in stone!