BBC Horizons Artist TJ Roberts to release new single 'True Secret To A Happy Life' On Libertino 28/02

2020-03-01
By: Ceri Shaw
Posted in: Music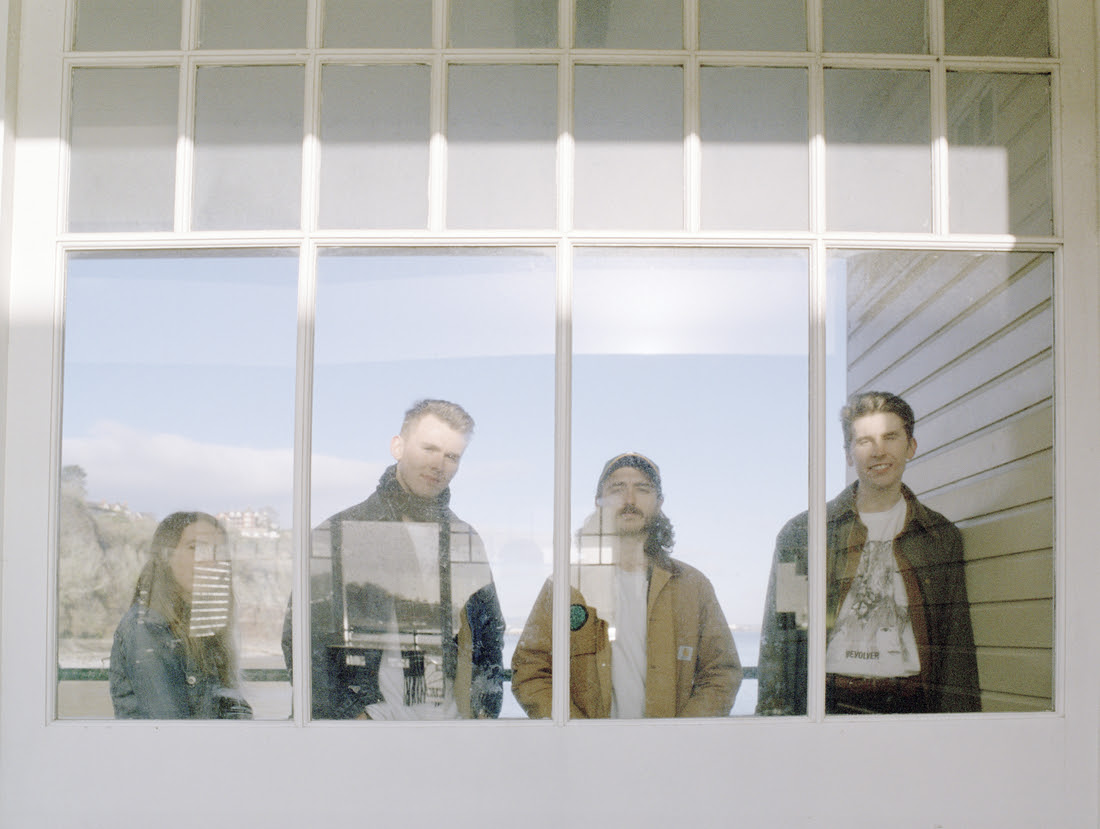 ---
TJ Roberts are a rock band on the rise. Emerging from the ever expanding and exciting South Wales music scene, Tom, Heather, Gavin and Jasper embark on a sonic voyage pushing rock-infused indiecana to its limits. Consummate entertainers live, the band have a kaleidoscope of influences evoking the earworm melodies of Big Star, mid-west charm of Twin Peaks and Wilco and the beautiful droll of the late-great David Berman (Silver Jews, Purple Mountains) TJ Roberts are set to release a string of singles and a sophomore album during 2020, as members of the Libertino Records family.
'True Secret to a Happy Life' is the first release from this new collection of songs and is at once a backlash against and an admittance of defeat to rising social pressure and expectation. Written in a transition period, both for the band and the country at large, its lyrics are an exercise in mindful rebellion and self-care. It is an acknowledgement that we all fall short sometimes and misread help for hate. Recorded at the end of 2020, this is a song undoubtedly of its time and place.

---
Mae TJ Roberts yn fand roc sydd ar gynnydd. Daw Tom, Heather, Gavin a Jasper o'r sîn gerddorol yn Ne Cymru ac maent yn gwthio eu cerddoriaeth indicanna i'r eithaf. Mae'r perfformwyr gwych wedi'u dylanwadu yn drwm gan felodïau bachog Big Star, swyn gorllewinol Americanaidd Twin Peaks, Wilco a drôl y diweddar David Berman (Silver Jews, Purple Mountains). Bydd TJ Roberts yn rhyddhau casgliad o senglau ynghyd ag albym ar ddiwedd 2020 fel aelodau o deulu Recordiau Libertino.

'True Secret to a Happy Life' yw'r sengl gyntaf o'i gasgliad sy'n esbonio'r pwysau cymdeithasol cynyddol sydd ar bobl. Wedi'i ysgrifennu mewn cyfnod o newid i'r band ac i'r wlad yn gyffredinol, mae geiriau'r sengl hon yn gweld y band yn rebelio'n feddylgar ac yn rhoi cyfle am gyfnod o hunan-garu. Mae'r gân yn gydnabyddiaeth ein bod fel pobl yn gallu methu ac yn gallu camddarllen cymorth a chefnogaeth fel casineb. Wedi'i recordio ar ddiwedd 2020, mae hon yn gân heb os o'i gyfnod a'i leoliad.
---

TJ ROBERTS ONLINE LINKS:
SPOTIFY:  https://open.spotify. com/artist/ 5d31Mt6PAsN4Ht6gb9WHCv
TWITTER: https://twitter.com/ tjroberts_
FACEBOOK:   https://www. facebook.com/TJRobertsmusic/
INSTAGRAM:   https://www. instagram.com/tjrobertsband/

READ ABOUT ROUGH TRADE LONDON SHOWCASE FOR BBC HORIZONS
https://www.roughtrade.com/gb/
events/rough-trade-east-bbc- horizons-presents-adwaith- rosehip-teahouse-tj-roberts
LIVE DATES
Monday 2nd March -  Rough Trade East, London
Friday 13th March -  Le Pub, Newport