Ynys (ex Race Horses/Radio Luxembourg) delivers gorgeous sunshine kissed psych pop on debut single 'Caneuon' (Songs)!

2019-04-12
By: Ceri Shaw
Posted in: Music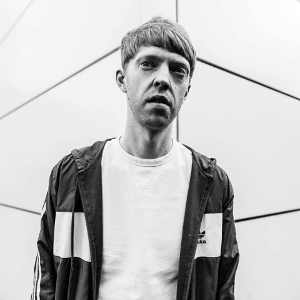 Ynys is a new project by Dylan Hughes, ex Race Horses and Radio Luxembourg. The songs of Ynys combine Dylan's melodic gift and adventurous playful song craft into a rich collection of melancholic harmonies and off-kilter psychedelic pop songs that mirror the vulnerability, yet assured, classicism of alternative touchstones such as Velvet Underground, Elliot Smith and Teenage Fan Club. This Aberystwyth exile based these songs on hundreds of voice recordings collected over the previous four years. They reflect moments and ideas captured in a dream-like state in a twilight suburbia, where the ordinary and mundane become the extraordinary and magical. – Libertino Records

'Caneuon' (Songs) is the first material recorded and released by Dylan since his days in Race Horses and it's been worth the wait. With an open and big chorus that envelopes the listener into his world; 'Caneuon' is inviting and unforgettable. It's a hymn to the power of an 'unexpected song' saved from the past and it overflows with longing for the pure joy that music brings. Caneuon was recorded in Tŷ Drwg with renowned Cardiff producer Frank Naughton and mixed and mastered by Iwan Morgan (Gruff Rhys, Euros Childs, H Hawkline, Cate Le Bon, Meilyr Jones) in Liverpool.
---
CANEUON (Songs)
Verse

Like the friend, who's gone away,
Lost, and far away.
Another year behind your eyes,
Still waiting for something to return
Like the key under the stone, waiting for the door
Another reason to meet, and run away
Chorus
I was listening to Gegin Nos,
When it all came back.
The old lost melodies, are always here for you.

Verse
It starts to happen, one day at a time,
The voice I've heard a thousand times.
Sometimes when you're lost, and no one understands.

In another dream, I'll hear you singing once again,
Another reason to meet, and run away