COTTON WOLF: LIFE IN ANALOGUE

2017-04-11
By: Ceri Shaw
Posted in: Music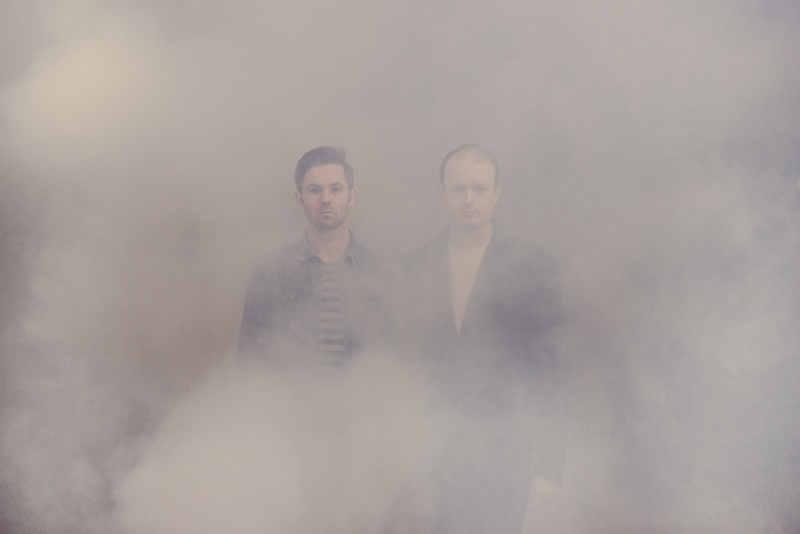 ---

Following the critical success of their three remarkable EPs, Moxa, Cloud City and Catapelt, the union of Welsh 'Super Producer' Llion Robertson and classically-trained composer Seb Goldfinch as pioneering musical duo, Cotton Wolf bears the fruit of their debut, full length release. Their nine-track album, Life In Analogue, is released on 28th April by Bubblewrap Collective both digitally and on vinyl.
The pair's return comes after two years of painstaking studio preparation, setting the dials for further public recognition after their 2015 release, 'Moxa', gained repeated radio play on BBC Radio One and BBC Radio 6 Music.
With 'Life in Analogue', Cottonwolf have forged 'a symphony to the conflicted love of man and machine absorbed by digitisation and a soundtrack to modern living.Actively resisting the threat of digital post-production techniques that risk deleting human presence from music entirely, Life In Analogue seeks to outlive modern trends by setting warm, human hands upon the cold levers of contemporary, electronic music. As Cotton Wolf's first release on vinyl, their choice of format is an extension of an artistic process that manages these exhilarating, contemporary conflicts.
These dichotomies have been confronted, interpreted and now presented as the evolution of Cotton Wolf's sound as Life In Analogue melds influences and boldly takes the baton from kindred musical spirits. Where there are traces of A Guy Called Gerald, there are hints of Massive Attack and where there is kinship with Hans Zimmer or Hans Richter there are traces of 808 State and New Order. It is all underpinned by unified elements - as effective in affecting the human heart today as they ever were - of epic classical strings, synthesised sounds and the sparing use of evocative vocals. It's an album born equally in Cardiff as Singapore and Barcelona, with the pair responding to experiences in the streets, clubs and studios of international cities to document modern ways of living, all as uncertain as they are thrilling.
'Glosh' opens the album. by boldly hitting the accelerator with a driving beat, giving room for shimmering, light melodies to dance around as a counterweight.'Avalon' follows with tight rhythms and an insistent, single-note motif on the beat punctuating the track and maintains intensity, consistency and rhythmic discipline. A sparse vocal introduces itself as an accent, another form of subtle instrumentation, rather than a focus.
Cotton Wolf's use of the Welsh language is unapologetic and 'Lliwiau' (translation: Colours) employs an entirely Welsh vocal, which settles in at centre stage. All around the breathless, yet commanding vocal are strokes of scant, flickering instrumentation that brings a sense of cavernous depth to the music and fully reveals the duo's mastery of deft minimalism.
The title track, 'Life In Analogue' is warped, pulsing and riven with subtle motifs that denote it as a track central to the record. Familiar touch points exist in a simple, recurring eight-note melody, which could be lifted from a blueprint used by electro pop pioneers of the 70s and 80s, a vital element of what pushed machine music into the mainstream. The same sense 'less is more' restraint is present in 'Ultra Five' as snatches of voices, perhaps children's laughter, again forces humanity back into an electronic framework.
The soulful, vocal atmospherics of 'Future Never' are set within further glimmering, austere instrumentation and guided by little more than expansive, sustained synth notes. 'While Night Grows' closes the album with a deeply drawn, long exhale, washing over the listener with extended strings and a distant vocal, studded with a high-tempo wave of pulsing synthesiser. Holding a firm line with limited fluctuation, it ominously fades out like only half the secret has been told and there's more, tantalisingly, to come.
Life In Analogue follows the eight tracks released via their two early EPs, the first being their 2013 debut, Catapelt, which crept into European consciousness through the support of Berlin-based electronic enthusiasts. The follow up, 2014's 'Cloud City' saw the pair garner remix commissions from Gulp ('Vast Space') and Trwbador ('Several Wolves'), before arriving in 2015 at their most successful release to date, the 'Moxa' EP.