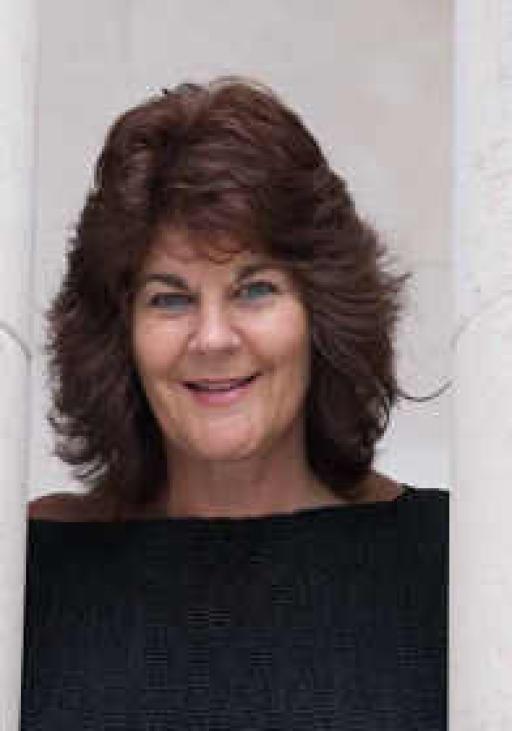 Stats
Blogs: 4
youtube videos: 2
images: 18
Item Bundles: 1
audio tracks: 1
Don't Give Up Hoping Hannah - Gwenno Dafydd/Katherine Cole
---
Listen to a sample ...
Buy the track here. Click the shopping cart icon on the right below. You will be asked to log in or join. Once you have done so you can complete your purchase

.
The Story Behind The Track
---
Read the lyrics HERE
---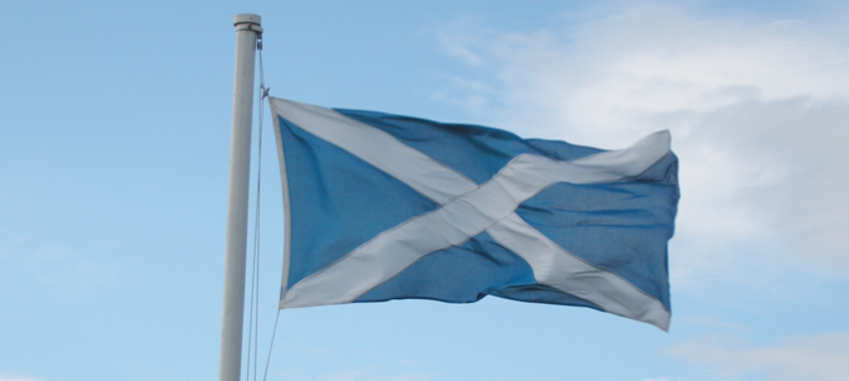 ...

Background story to the lyrics of 'Don't give up hoping Hannah' in Gwenno Dafydd's own words.
As a passionate and life-long Welsh Nationalist ( My grandfather Ambrose Bebb was one of the founding fathers of Plaid Cymru and I started actively campaigning politically at the age of 14 and I'm now 59!) I had to be in Scotland for the Referendum in 2014 as I felt that whatever the outcome was going to be, it would have tremendous repercussions for British politics and took time off from work and paid from my own pocket to go up to Edinburgh to campaign.
I went out campaigning around the streets of Edinburgh and did leaflet drops in blocks of tenement flats and posh houses around Murrayfield. At one point on my travels I saw a pub called  Footlights (the name of a world famous comedy establishment in Cambridge University) and saw that they were selling my favourite Belgian beer, Hoegaarden and I was drawn in there like a magnet. I there met a young barmaid called Hannah Gale who I spent a lot of time with talking about how she as a 22 year old young Scottish woman viewed the Referendum.
On the Wednesday night I went to  The Meadows (a famous public park in Edinburgh) alongside people from many, many minority cultures and small nations all fighting for freedom from oppressive and controlling Governments, including a strong contingency of Welsh people who had come up to campaign alongside our Celtic cousins. I have never ever felt such an excitement, it literally felt as if we were in a powerful vortex of creation, the veritable eye of the storm, with the Saltires (the Scottish flags) like waves floating on the breeze above us.
The next time I saw Hannah Gale was outside Hollyrood (The Government building at the foot of 'Arthur's Seat' Edinburgh's main mountain), at half past five in the morning after the political carnage of the Referendum night. She was weeping inconsolably and Hannah, which means Gwenno (my name) in English, and I were the last two people there whilst all the bottles, cans and chip wrappers were being brushed up into skips. This song is for her and those similar to Hannah who saw the future being stolen from in front of their very eyes by political heavyweights like Gordon Brown who promised much and delivered little.
My vision for this song is that it becomes a rallying cry in the hearts and souls of the Scottish people to work towards full independence for Scotland which will then be followed in time by its smaller Celtic and International cousins who all want to become free from Colonial Governance. You may or may not know but demographically the percentage of younger Scottish people who voted YES was very high and this song has the potential to become their war cry.
The last verse of 'Don't give up hoping Hannah' are the exact words of Scotland's First Minister, Nicola Sturgeon taken from a television broadcast she did after the Brexit vote, which I have assembled into a verse.
'Footlights' came back into my life in the summer of 2016 when it became the venue to launch a book I had been writing for twenty years about female stand-up comics entitled 'Stand up & Sock it to them Sister. Funny, Feisty Females.'
Two of the only places in society that women can freely verbalise their experience of what it means to be women in society are stand-up comedy and politics. One of the comics I interviewed, Rosie McGarvey Kane was a Member of the Scottish Parliament and since she finished in politics she has done a lot of stand-up comedy and was very helpful in organising the book launch.
Rosie is good friends with Nicola Sturgeon and as a result we were invited to the official reception for all the Edinburgh Summer Festivals at her official home in Bute House, Charlotte Square after the launch of my book and I had the honour of meeting her and presenting her with a copy of 'Sock it'.
I also told her about my experience in the Referendum and about this song and she said she was very much looking forward to hearing it. She will be the very first person to have a copy on the 1st January 2017. A new year and a new dawn for a bright new Scottish future!
Here's one anthem that I have previously been working on. It's taken me ten years to get it to this point and every year more and more people sing it. ( Lyrics: Gwenno Dafydd. Music:Heulwen Thomas. )

St David's Day Song - Gwenno Dafydd
Alba Gu Brath – Scotland for Ever!
---
Participants
---
Gwenno Dafydd – Lyrics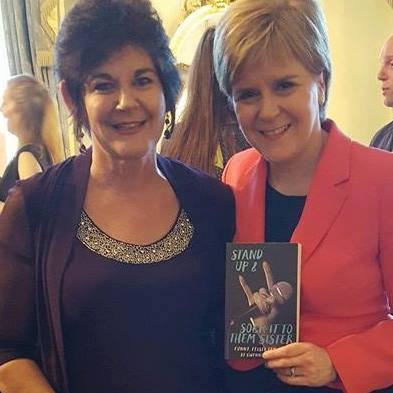 Gwenno Dafydd is a writer and singer originally from Fishguard, West Wales although she was born in Saint David's Hospital, Bangor and she lives in Cardiff. She has performed her one woman show about the French singer Edith Piaf extensively throughout the years and continues to do so. She has been a professional performer since 1980 and her work has encompassed television, radio, film, theatre, cabaret and Theatre in Education.
Gwenno is a fluent Welsh speaker but she can also speak conversational French, Flemish and Spanish. She started her performing at the age of four in local chapel Eisteddfods in Anglesey. She supplements her performance and writing work with working as a freelance Leadership and Public Speaking Coach. She has recently been successfully piloting a system of Public Speaking Coaching by Skype with a client in Los Angeles so the world is literally now her oyster!
Gwenno has written around 150 lyrics in both Welsh and English, many of which have been recorded by various Welsh artists, a children's Christmas musical for the BBC, numerous pieces of children's poetry, a one woman show about Edith Piaf and a book about women in comedy - Sock It To Them Sister

She was approached by Katherine Cole with a view to collaboration about a year ago and since then they have written several pieces together, including a song about the coal mining disaster in Aberfan 50 years ago – many of which may appear on this website over the next months. She is delighted to have found a song writer partner who is as enthusiastic and committed as she is!
---
Katherine Cole – Composer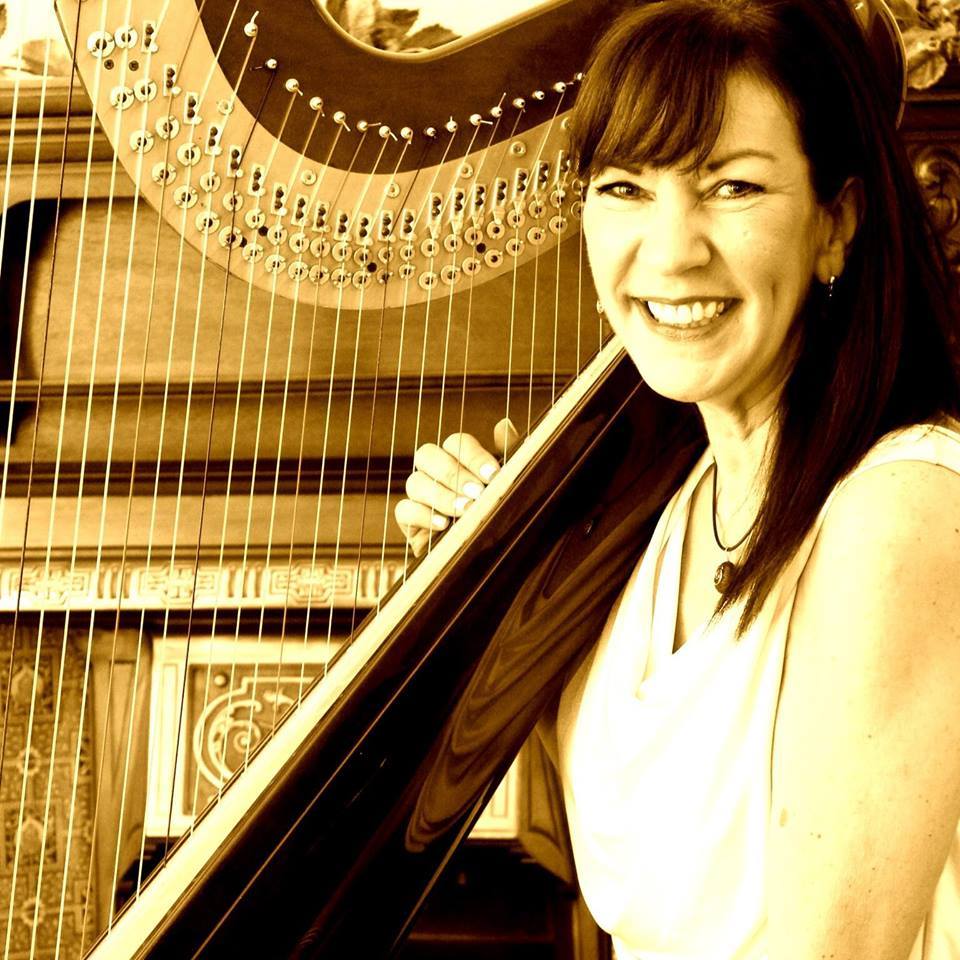 Katherine Cole is a harpist and singer from South Wales with years of playing experience. She was born in Carmarthen, West Wales, but now lives in Penarth, Vale of Glamorgan. In addition to being a professional harpist, she is also an accomplished singer; harpists capable of playing and singing at the same time are a rare breed, making Katherine a truly unique choice of musician for any occasion.
Katherine is a fluent Welsh speaker, and she sings in Welsh as well as in English. From an early age, she was exposed to the Urdd and National Eisteddfod, where she gained experience and awards for her outstanding harp performances. She went on to study music at the Royal Welsh College of Music and Drama where she achieved "Singer of the Year" award at the age of 18.
After qualifying, Katherine began her teaching career, but continued to perform at weddings and other occasions. Throughout her career as a harpist, she has played for royalty, appeared on radio and T.V. shows, and played at hundreds of weddings, concerts and events throughout South Wales.
Katherine Cole: Welsh Harpist & Singer
In the summer of 2016 Katherine had several performances of her original musical, (Libretto by Jane King) 'I Merlin' performed at the Weston Studio, Wales Millenium Centre, Cardiff Bay
---
Conor Gaffney – Vocalist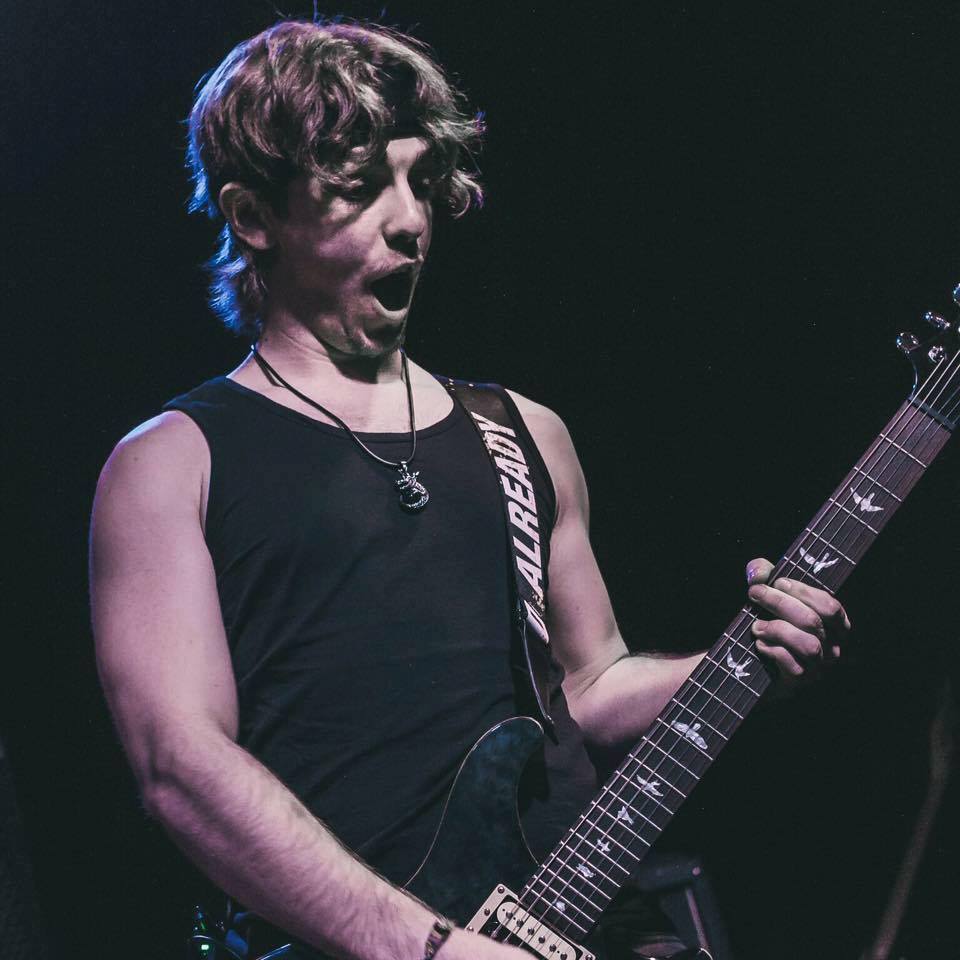 Finding the perfect voice to sing 'Don't give up hoping Hannah' has been a long old trek involving every single Scottish contact that Gwenno and Katherine were able to cobble together on Twitter and Facebook. They emailed and messaged all sorts of people and places for several weeks but finally Katherine placed an advert on the 'Scotland's Alive with Music' page on Facebook. Conor Gaffney saw the advert and after all sorts of technological wizardry and gymnastics involving Katherine recording the (male) guide voice and Katherine and Gwenno recording the backing voices in a recording studio in Caerphilly and Conor recording the lead vocals Glasgow before being finally polished in Caerphilly, we are now in a position to send it back into the Scottish airwaves.
Conor Gaffney is a rock vocalist from Glasgow, Scotland who was born in 1996. Conor is the lead vocalist and guitarist for heavy rock band 'Anchor Lane'. Conor has been influenced by a wide range of vocalists from Bruce Springsteen to Paul Rodgers and Myles Kennedy. Conor is a HND student at the 'Academy of Music and Sound' in Glasgow. His eyes are set high as he aims to one day play at festivals such as 'Download', 'Hellfest', 'Glastonbury' and 'Rambling Man Fair' alongside his favourite bands. Having already been confirmed for a few great festivals in the summer, Conor is well on his way to achieving this goal with Anchor Lane.
Check out Anchor Lane on Facebook and YouTube at:
https://www.facebook.com/anchorlaneofficial?__mref=message_bubble
https://www.youtube.com/shared?ci=i7Ljxmn6ry4
---
Lyrics
---
Don't give up hoping Hannah!
...
Alba Gu Brath. Alba Gu Brath (x2)
...
I saw you weeping
Outside the seat of power (Alba gu brath)
As you reflected
On Scotland's wilting flower
A new horizon
Was all that really mattered
But dawn had broken
As dreams and hopes lay shattered
...
(Alba Gu Brath. Alba Gu Brath)
...
The eye of the storm
Grew Wednesday in 'The Meadows'
The troops were gath'ring
As Alba's future led us
Sing Freedom's Anthem
Small nations join together
We shall be heard
Our chains released forever.
...
Alba Gu Brath.
...
Chorus
Don't give up hoping Hannah
Don't despair,
The winds of change are blowing
And a gale is on its way.
A sea of saltires
Were sailing in the sky
All proudly saying 'Aye'.
...
Alba Gu Brath. Alba Gu Brath.
...
Close to success
A bright new future rising
Lies and deceit
From traitors was surprising
You showed the way
And gave us inspiration.
The seeds are sown
To once more be a nation.
...
Alba Gu Brath
Chorus (As Chorus 1)
Instrumental (As in Verse 1)
...
Alba Gu Brath.
No footsteps we can follow
Alba Gu Brath.
We can create tomorrow.
Alba Gu Brath,
Sailing unchartered waters.
Alba Gu Brath.
For all our sons and daughters.
...
---
N.B. The above verse are actual words that Nicola Sturgeon has spoken in a television interview. I have re-jigged them a tiny bit so that they rhyme.
Alba gu bràth is a Scottish Gaelic phrase used to express allegiance to Scotland. Translated into English it means "Scotland forever", literally "Scotland until judgment". The phrase is often used as a political slogan in the campaign for Scottish independence.8 Oct 2011
© Lyrics Gwenno Dafydd. Completed 22 nd July 2016.