Rogue Jones return with new 'Englynion Angylion' single out now via Libertino Records

2022-06-21
By: Ceri Shaw
Posted in: Music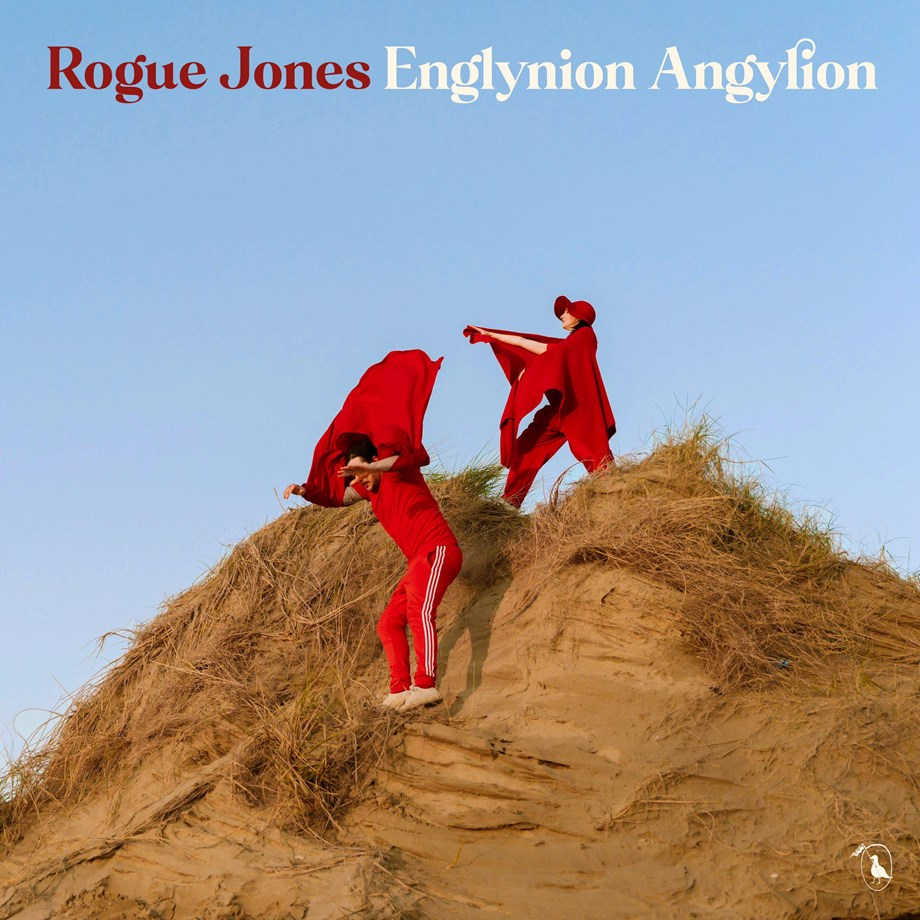 (Scroll Down For English)
Mae Englynion Angylion yn alwad ewfforig orymuso, rhyddhad a gwrthryfela. Dyma Rogue Jones yn "cysylltu â'u gwrach fewnol a chofleidio byd natur".
Dechreuodd hon, sengl gyntaf y band o'u hail halbwm, fel pennill gan Fiona Apple neu Kate Bush dan arweiniad y piano cyn cael ei drawsnewid i The Loft yn Efrog Newydd y 70au gan ysbryd David Mancuso. Fel y gerddoriaeth yr oedd Mancuso yn ei charu â'i chwarae, mae Englynion Angylion yn llawn enaid, rhythm, a geiriau sy'n llawn gobaith ac achubiaeth.
Dychwelodd Rogue Jones (Bethan Mai ac Ynyr Morgan Ifan) i'w hail gartref creadigol yn Stiwdios Tŷ Drwg i ddechrau gweithio ar Englynion Angylion gyda'r cynhyrchydd Frank Naughton. Ceir hefyd Llŷr Pari, 'metronom Melin y Coed', ar y drymiau a'r cymysgu, Elen Ifan ar y soddgrwth a'r ffidil disgo a gafodd eu recordio yng Nghaernarfon gan Gruff Ab Arwel.
Galwodd y Guardian Rogue Jones yn "fand swynol a hynod sy'n haeddu dilyniant cwlt". Y mae Englynion Angylion yn orlawn o swyn ac yn sicr bydd cydnabyddiaeth haeddiannol i ddilyn. Eglurai'r band, "Englynion Angylion yw ein hymgais i wneud disgo cerddorfaol o'r 1970au, ond, fel popeth arall byddwn ni'n creu, gyda naws ychydig yn rhyfedd. Pobl y wlad yn treial gwneud cerddoriaeth y ddinas" ac yn llwyddo i ddod â phalet enfys natur gyda nhw i oleuo'r strydoedd dinesig tywyllaf.
---
Englynion Angylion (The Poetry of Angels) is an euphoric call to arms with a message of empowerment, liberation and rebellion. It's Rogue Jones "getting in touch with their inner witch and embracing nature".
This, the bands first single taken from their sophomore album, started life as a Fiona Apple / Kate Bush brooding piano-led verse before being dragged to The Loft in 70s New York by the ghost of David Mancuso. Like the music that Mancuso loved and played, Englynion Angylion is 'soulful, rhythmic and impart words of hope and redemption.'
Rogue Jones (Bethan Mai and Ynyr Morgan Ifan) returned to their second creative home of Ty Drwg Studios with longtime producer Frank Naughton to work on the foundations of Englynion Angylion. Llŷr Pari 'The Melin y Coed Metronome' was on drums and mixing, Elen Ifan on cello, Mari Morgan on disco violin, recorded in Caernarfon by Gruff Ab Arwel.
The Guardian called Rogue Jones "a charmingly quirky band who deserve a cult following". By the evidence of Englynion Angylion, Rogue Jones are overflowing with charm and wider recognition won't be far behind. As the band explained, Englynion Angylion "is our attempt at making straight-up 1970s orchestral disco but like everything we do, it comes out a little stranger. Country people trying to make big city music" and succeeding in bringing nature's rainbow palette with them to lighten the darkest of urban streets.