Cardiff riotous rock 'n' rollers Pigeon Wigs have released their stomping debut single Near The Knuckle today.

2021-10-15
By: Ceri Shaw
Posted in: Music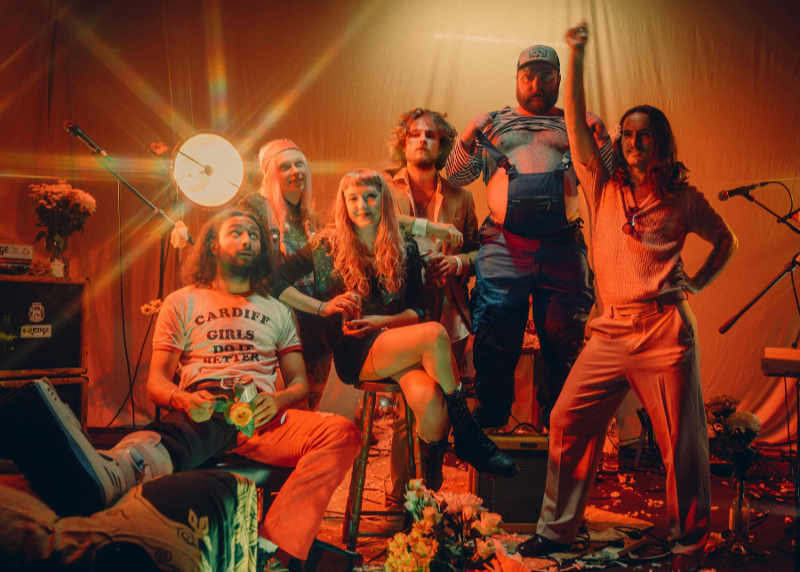 ---
Pigeon Wigs are band newly sprung from Cardiff's most fertile soil. Formed from the writing partnership of Harry Franklin-Williams & Louis Jugessur, the band's music ranges from the bombastic and unrelenting, to the sombre and fragile. 

Indulging in whatever genre best suits their aim, they continue to maintain the soon to be unmistakable sound that one can only describe as Pigeon Wigs.

Released today (Wednesday 6th October),  Near The Knuckle  is a blindingly rambunctious debut single full of hearty guitar riffs, sleek vocals coupled with colossal drums and an instant sing-along chorus.

"Near the Knuckle embraces reckless abandon" explains Cardiff born lead singer and front-man Harry. "It's the urgent frustration of knowing you're with the wrong person and the desperate compulsion to not be alone dressed up in doozie rocker.". 

Pigeon Wigs recently announced that they've joined the Clwb Music family. They're already gearing up for their next release and if  Near The Knuckle  is anything to go by, there's just no stopping this relentless 6-piece.
---