Cardiff pop powerhouse Alice Low has today released her stunning second single Cry-Baby.

2021-10-15
By: Ceri Shaw
Posted in: Music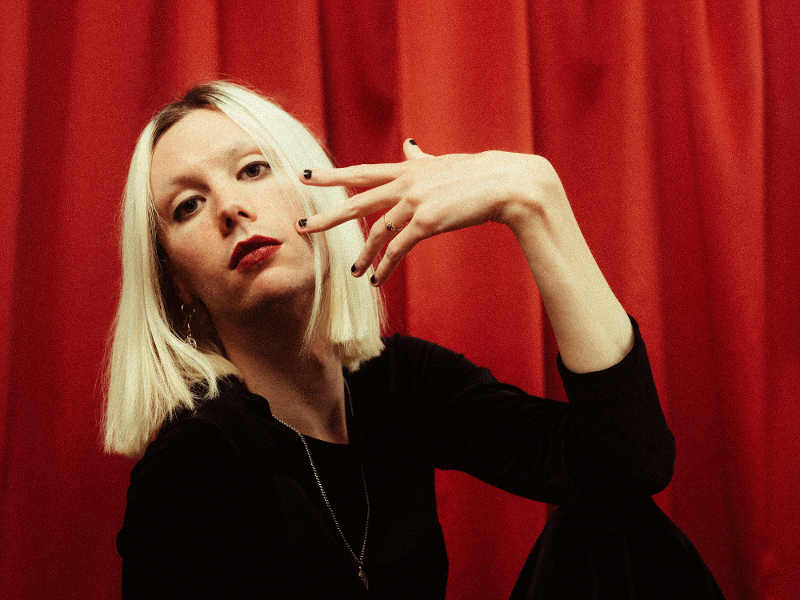 Remarkably, this morning,  Cry-Baby  already received it's  debut radio spin on BBC Radio 6 Music from Huw Stephens  (29.09.2021).

A song full of pop melodies and danceable hooks, Alice Low is making a habit of writing uplifting, fun and left-field music while highlighting important issues. The accompanying video also showcases Alice's wry humour and visual identity. 

Alice explains;  "Cry-Baby was the last recording I made before growing breasts. I was afraid, not only of the changes I was about to face, but also of the loss of self and the grief of my manhood. As a man I had subconsciously exuded my privilege my whole life, and it wasn't until I was about to lose that privilege that I began to acknowledge it. Those fears manifest so clearly in Cry-Baby. The closer I got towards comfort in my womanhood, the further I got from feeling comfortable in the supermarket, or the pub, or walking home at night." .

Alice's transition gave her the space to hone her talents as a musician and as a producer.  "My work took on a new singularity, something more dynamic, more engaging, and totally mine"  she says.

"After writing Cry-Baby and beginning further transition treatment, suddenly I was taking a greater sense of value from how I attractive I felt, and how much attention I was getting, and that made me question how I had viewed women in the past, and whether I was just projecting my own misogyny onto myself. As you can imagine, being the recipient of your own male gaze is some Freudian nightmare energy, even if it is at times fun and sexy."

With Alice's debut  Ladydaddy  receiving high praise from both Huw Stephens and Tom Robinson on BBC Radio 6 Music, and  Cry-Baby  already getting its BBC Radio 6 Music debut within just a few hours of it's release, it's no surprise that Alice is about propel to the top of everyone's 'must see' list.