New Music Scheme Launches to Support Young Artists In Wales APPLICATIONS OPEN!

2021-10-05
By: Ceri Shaw
Posted in: Music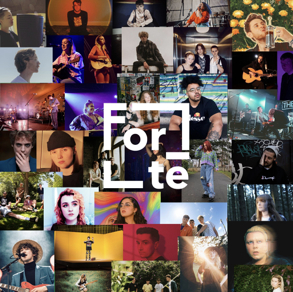 Nationwide talent development scheme, Forté Project is giving young artists in their early music careers the opportunity to receive professional industry support and career progression opportunities through its 2021/22 programme. Applications are now open until 18th October.
Ten Wales-based acts between the ages of 16-25 will be selected for the twelve-month programme.
They will work closely with Forté Project and its impressive roster of music industry talent through a series of masterclasses in live performances, 1-2-1 mentoring, recording opportunities, career and business guidance plus professional well-being support.
Now in its seventh year, the prestigious talent development model has a track record of success with young artists in Wales...
Past success stories include BBC Radio Two darling, Otto, who recently supported music legend, Tom Jones. Public Order from Merthyr, who have been chosen to appear on the soundtrack to the best-selling video game, FIFA 22. Pop starlet, Hana Lili, who has recently been tipped on Spotify's 'Radar First Listen' playlist, and her song featured on Love Island 2021 and many more.
Spike Griffiths, project development officer   says "We're so pleased to be bringing the Forté Project back for its seventh year and we're ready to uncover, support and celebrate a new group of upcoming artists in Wales over the next twelve months."
Jac from Public Order from Merthyr says, "Forté helped us to buckle down and start making music seriously. That's when we gave ourselves a name and an identity."
Pontypridd band CHROMA said, "It's difficult as an artist starting out, to navigate all the elements that are at play in the music industry. Forte supported our goals and believed in us as artists when we needed to believe in ourselves. Over the pandemic, we have been working on our debut album. We wouldn't have been able to get the album to the standard that it is at without the early support from the Forte Project."
Applications for the project are now open via  www.forteproject.co.uk   until Monday 18 October.
This project has been made possible by the support from the PRS Foundation and Arts Council of Wales.


forteproject.co.uk   facebook.com/forteproject10 twitter.com/forteproject10     instagram.com/forteproject10