NO THEE NO ESS 'DIMMER SWITCH' ALBUM OUT 17TH SEPTEMBER VIA SURK RECORDS

2021-09-08
By: Ceri Shaw
Posted in: Music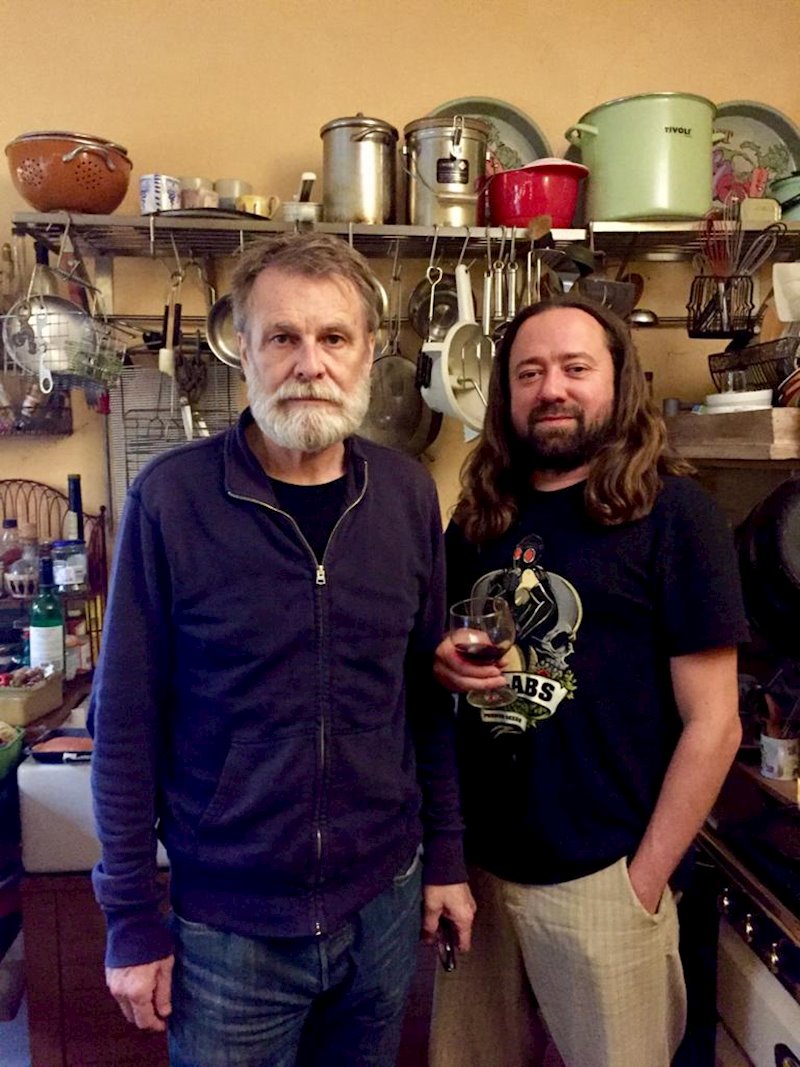 ---
Cardiff Psych Rock phenomena 'No Thee No Ess' are poised to release their 2nd single from anticipated new 'Dimmer Switch' Album out via Surk Recordings this September.

'Dimmer Switch'' is the 2nd single to emerge from the new LP and will be released on Friday 27th August, and 'Dimmer Switch' Album will be released on Friday 17th September 2021.

No Thee No Ess is a collaboration between Paul Battenbough (The Cosmic Array, King of Despair) and Andy Fung (Derrero, Cymbient). The two musical and visual artists first met whilst working in the kitchen of a Cardiff arts centre and bonded through a shared love of The Beach Boys, Neil Young, and West Coast psychedelia.

The partnership creates spontaneously, conceiving songs and ideas in the studio and then recording straight away to preserve their freshness and immediacy. The eighth No Thee No Ess album, 'Dimmer switch' was recorded with musician/producer Frank Naughton at his legendary Cardiff studio, 'Ty Drwg.'

Naughton contributes additional instrumentation, bringing new lysergic colours to songs like "kaleidoscopic" and "Chorus." The result is among no thee no ess' most adventurous works to date, rich with experimental energy while retaining their characteristic blissed out vision. Dimmer switch will be released by Surk Recordings on vinyl, CD, streaming, and digital download in August 2021.
---
"Dimmer Switch is among 'No Thee No Ess' most adventurous works to date, rich with experimental energy while retaining their characteristic blissed out vision".
-  PSYCHEDELIC BABY MAGAZINE

"There might be no thee or no ess but there's plenty of effing joy pumping through this psycho-folk odyssey."
-  JOYZINE

"Full of ideas from master musicians and producer at the top of their respective games. It's got a 60's psychedelia, space-race, trippy-swirly feel to it."  
- LOUDER THAN WAR
---
No Thee No Ess on the Socials Here:

https://twitter.com/thee_ess
https://www.facebook.com/no-thee-no-ess-167376857062/
https://notheenoess.bandcamp.com