Eadyth, Mawpit and Foxxglove collaborate on 'Paradwys' a free Horizons download to celebrate Dydd Miwsig Cymru/Welsh Language Music Day

2021-02-04
By: Ceri Shaw
Posted in: Music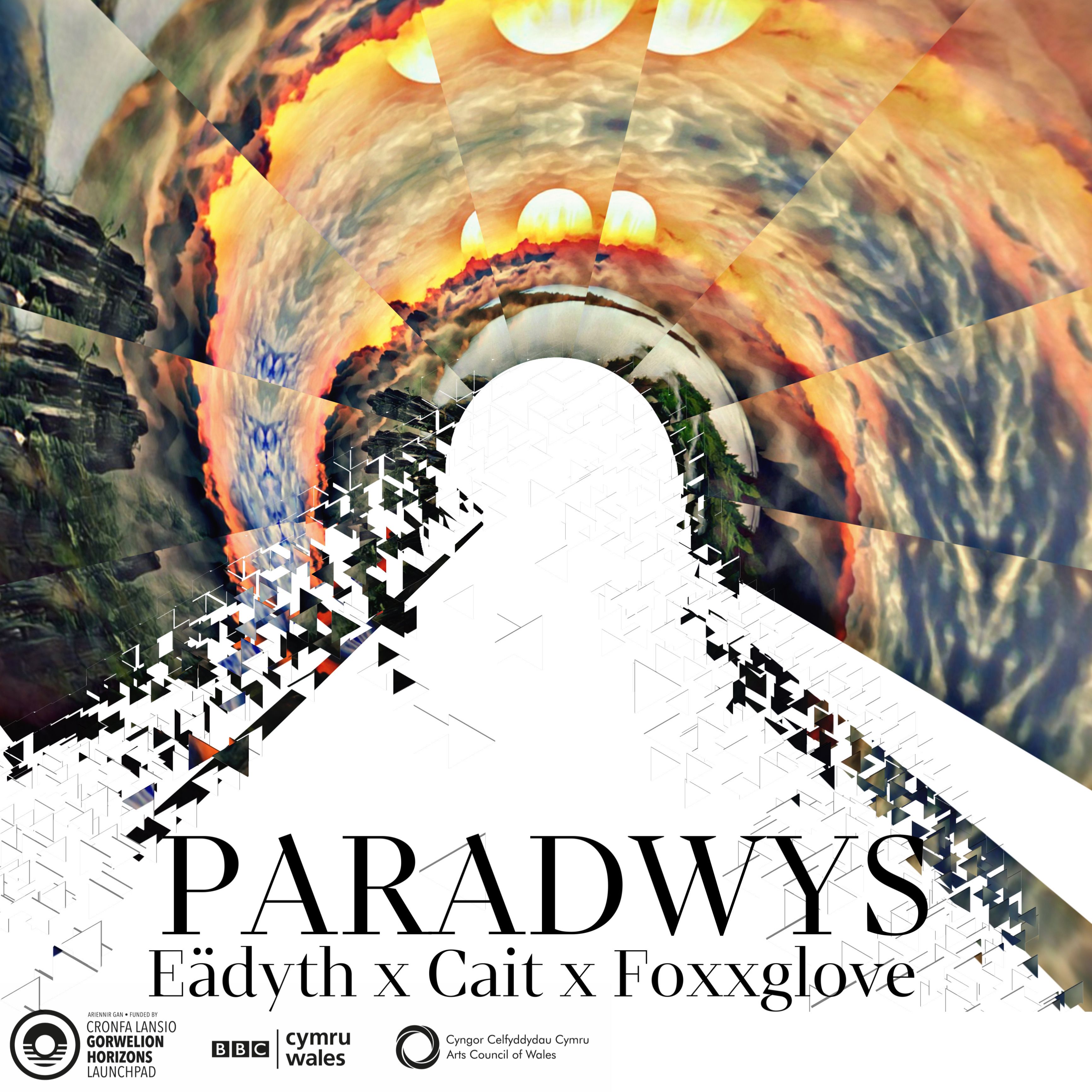 ---
Horizons are releasing 'Paradwys' as a free download on their  website , a collaboration between Launchpad artists Eadyth, Foxxglove and Cait Johnsen of Mawpit. A specially commissioned track put out to celebrate Dydd Miwsig Cymru/Welsh Language Music this Friday the 5th of February 2021.
This collaboration between cutting edge soul pop artist and producer Eadyth,  Cait from rock band Mawpit, and Ffion a pop singer who works under the alias of Foxxglove, two singers who despite being native Welsh speakers were recording in Welsh for the first time. 'Paradwys' is a beguiling pop song that sews bubbling beats with glowing instrumentals and runs over with infectious soulful harmonies that accentuate the beauty of the Welsh language.
 The talented trio were set the challenge by Horizons to expand their experiences in the Welsh language by writing and recording a new Welsh language track for release on Dydd Miwsig Cymru. They met after being thrown together after the artists all received the Launchpad funding earlier this year.
Cait Johansen of the band Mawpit said of the collaboration: "Eadyth is such a talented songwriter & producer, I'm so amazed and jealous that she can write, mix and master a whole song. Ffion of Foxxglove is so lovely and it was really fun for us to work on Eadyth's creation together. She has such a wonderful, sweet voice and I think our voices mixed together really well. I think all of us are really thrilled to be a part of welsh music day. Especially as this is my first time being a part of it, I hope I'll get to put something towards it again next year. I've already started writing another song in Welsh so I think this experience has been very inspiring."
Ffion aka Foxxglove says: "It was such a fun experience getting to collaborate with Eadyth and Cait on this song, it was a first for me to collaborate with women and also in Welsh, was a challenge and different but very happy with the final result. So grateful to have been given the opportunity to work on this with the girls they are both so incredibly talented, was a pleasure!
I learnt a lot from it and definitely will be making more Welsh language music in the future.  Very excited for Paradwys to come out on Dydd Miwsig Cymru and to be involved this year, have always wanted too, so thank you so so much to Horizons and Eadyth and Cait! And I hope you enjoy it as much as we do!"
Horizons project leader Bethan Elfyn says:  "Eadyth is such a natural collaborator, producer, and ambassador for the Welsh language in her music that she was a perfect choice for bringing a unique collaboration together. Cait from Mawpit and Ffion from Foxxglove are both totally different and unique vocalists, and it's wonderful to hear them exploring their Welsh language roots in the track, and will hopefully help them feel more confident in exploring mixing the languages further in their own work! 
"Dydd Miwsig Cymru is a great way to celebrate a unique scene, a lively, contemporary scene, and these kinds of collaborations are a perfect way to bring new fresh voices to an already rich culture in Wales. Through music anyone can enjoy hearing the Welsh language, if you speak it fluently or are hearing it for the first time – it's a great way to discover more"