Introducing 'Tacsidermi' with their debut single 'Gwir'

2020-12-15
By: Ceri Shaw
Posted in: Music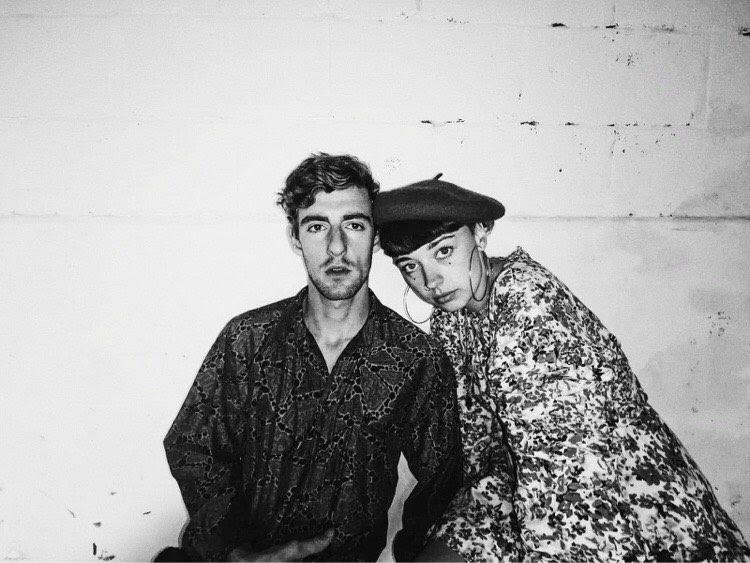 ---
"Maent yn ysgrifennu caneuon sy'n llawn dyhead a hud seicadelig cyffrous" - Libertino
Ni fyddai Tacsidermi yn brosiect heb amseroedd ansicr ac anodd 2020! Mae'n ymateb positif i'r blynyddoedd o negatifrwydd a rhoi'r holl egni creadigol mewn i ysgrifennu a recordio caneuon er mwyn dianc.
Ers rhai blynyddoedd, mae Gwenllian Anthony - un o dri aelod y band Adwaith, enillwyr Y Wobr Gerddoriaeth Gymreig 2019 - wedi bod yn jamio ac yn ysgrifennu caneuon gyda Matthew Kilgariff. Teithiodd Matthew fel session musician i Adwaith yn ystod eu taith 'Melyn'. Yn ystod y clo mawr, penderfynodd y ddau ffurfio 'bubble' a chloi eu hun mewn i stiwdio recordio Matthew yng Nghaerfyrddin i ddechrau recordio. Mae 'Gwir' - eu sengl gyntaf yn briodas berffaith o'u dylanwadau. Gyda'i guriadau pop Flaming Lips a grŵf y 90au, mae'r sengl yma'n ddatganiad cyntaf cryf. Mae'r gweadau seicadelic The Brian Jonestown Massacre, a'r curiadau bass wedi'u hysbrydoli gan Breeders yn rhoi teimlad tywyll i'r gân. Mae'r gerddoriaeth yn adlewyrchiad o'r geiriau emosiynol a bregus a pherfformiad hyfryd Gwenllian.
Mae David Newington (Boy Azooga) yn chwarae'r dryms ar y trac a chafodd y trac ei gymysgu gan Matthew Evans (KEYS).
Disgwyliwch fwy o gerddoriaeth gan Tacsidermi yn fuan yn y flwyddyn newydd.
---
"They write songs full of explorative psychedelic wonder and emotional yearning" - Libertino
Tacsidermi could only have come to fruition as a project during the strange and uncertain year that was 2020!! It's a positive reaction to all of the years negativity by simply channeling boundless creative energy into writing / recording songs to inhabit and escape within.
Gwenllian Anthony from the 'Welsh Music Prize' winning band Adwaith has been jamming and writing on and off over the last few years with Matthew Kilgariff. Matthew toured as a session musician with Adwaith during their post 'Melin' tours. It took lockdown for them to decide to form a bubble and move into Matthew's studio in rural Carmarthenshire and start recording. 'Gwir' their debut single is a perfect marriage of both of their influences. With its 90s baggy grove and Flaming Lips twisted popness this is a bold first statement. The Brian Jonestown Massacre psychedelic textures, dancing along to a low-slung Breeders inspired driving bass brings a darkness to the song. It mirrors the uncertainty and emotional vulnerability of the lyrics and Gwenllian's beautiful restrained delivery.
'Gwir' was supported by David Newington (Boy Azooga) on drums and mixed by Matthew Evans (KEYS).
Expect new Tacsidermi material to follow quickly in early 2021.