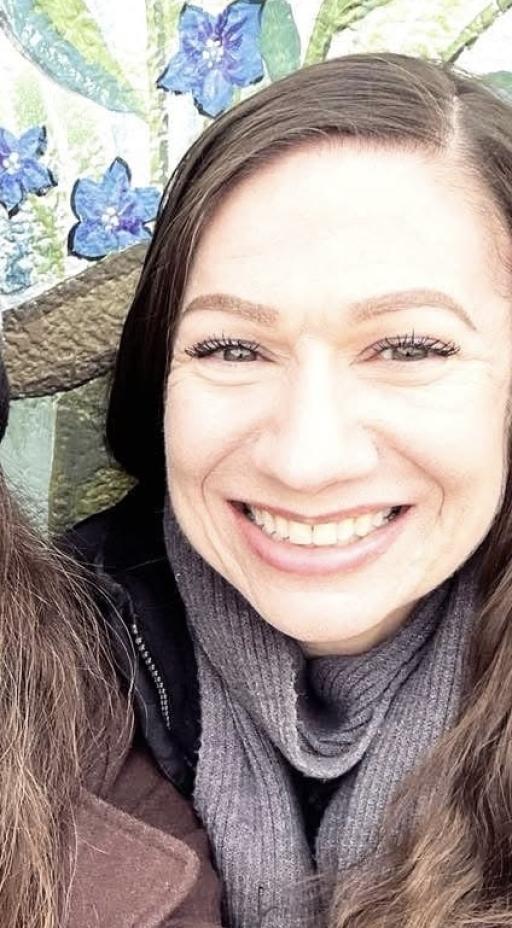 By Jaime Conrad, 2017-07-28
If you're looking to escape to a far-off, magical land via the printed page, what better place to slip away to than Wales? There are so many great books that I could add to this list, but in pulling together the best fiction books set in Wales, I aimed for relevancy plus a little variety. Most of these books are not only set Wales, but have a Welsh theme. Some are based on historical facts and actual events. You'll find these novels span several genres, from romance to historical fiction, fantasy and even thriller.
Leap the Wild Water (The Megan Jones Trilogy Book 1) by Jenny Lloyd 
One of the most glittering gems of indie author talent, Jenny Lloyd has written a brilliant trilogy inspired by her Welsh heritage and ancestors.
Brother and sister, Morgan and Megan Jones, share a dark secret. One snowy night, six years before, Morgan did a terrible thing and he is haunted by the consequences. His sister Megan wants to put the past behind her and is planning to marry Eli Jenkins. Morgan risks losing everything, including absolution for his wrongdoing, should Megan get what she wants. Morgan is a desperate man, there is no telling to what lengths he may go to get his own way.
As their paths diverge, the personal choices they make will have grave consequences for each other and for others. Meanwhile, a little girl suffers abuse and neglect at the hands of the woman paid to raise her. Too late, Megan realizes her mistake in thinking she could keep her secret safe. Her past begins to catch up with her and the only choices left to her are ones of life and death.
The first book in the Megan Jones trilogy, Leap the Wild Water is a tense, suspenseful novel set against the harsh and beautiful backdrop of early 19th century, religious, rural Wales. Leap the Wild Water is a story of treachery, betrayal, love and redemption, and the enduring strength of the human spirit.
What readers are saying:
"The writing was a delight - controlled, structured, poetic, well-paced and authentic. I loved the descriptions of the Welsh countryside in all weathers - beautifully brought to life by an author who both loves the land and knows the art of good writing. It held me mesmerized to its breathtaking ending. All the time as I read, I could see this story making a riveting TV series."  --Malla Duncan, Amazon Reviewer
"Ms. Lloyd weaves a poignant tale of family with a beauty and grace that takes your breath away. We are taken into the minds of sister and brother, Megan and Morgan, and without being consciously aware, the reader feels sympathy to both, drawn in by the skillful depth of their characters. Leap the Wild Water transports the reader to a different time, letting us feel the rush of the water, the wind in our hair, the riotous colours of vegetation on a Welsh mountain, the harsh reality of child abuse and the hopelessness of just being free, as a woman, in an unforgiving time." --Megan Denby, Author
# # # # #
Daughter of Time (The After Cilmeri Series Book 1) by Sarah Woodbury
A medieval man with an uncertain destiny, Llywelyn, the Prince of Wales, faces treachery and deceit at the hands of friends and foes alike ...
A modern woman with a troubled past, Meg's life is in tatters when she slips through time and into medieval Wales ...
Only by working together can Meg and Llywelyn navigate the shifting allegiances that threaten the very existence of Wales--and create their own history that defies the laws of time.
Daughter of Time  is appropriate for teens to adults and is followed by  Footsteps in Time,  Book One in the  After Cilmeri  series.
What readers are saying: 
"While a time-travel romance, the relationship between Meg and Prince Llywelyn of Wales is not cliché. It's truly two people struggling to overcome their different backgrounds and the current political climate of 13th century Wales to follow their hearts. The completely fresh storyline of a Daughter of Time is one of the strongest aspects of this story." --The Kindle Book Review
"Daughter of Time gives a picture of medieval Wales and using known history, the author weaves a romantic tale where two people from different times come to love one another. Sarah Woodbury does an excellent job with the setting, history, and emotions of both main characters and I look forward to reading more of this series." --Jane Jones, Amazon Reviewer
Also see Sarah's author interview on the Welsh-American social network, Americymru .
# # # # #
Voices of the Stars by Rowena Whaling
"Voices of the Stars" is a sweeping, heroic saga - presented in an Arthurian setting in a very historically accurate Post-Roman land of the Britons. It is a fantasy, action/adventure, metaphysical, psychological, myth and magic, tragic romance, medieval warfare, historical fiction novel.
"Voices of the Stars" is the true, in-depth, eye-witness chronicle of the world of the King, Arthur, and his compatriots of his Alliance of the 5 distinct cultures living on "These Our Fair Isles": the original Old Dark Tribes, the Celtic Clans, the Roman-styled Britons, the Picti and the original, 'legal' Saxons, whose land was obtained through barter with Vortigern. It is also the real story of Arthur and Morgan's tragic, Star-crossed love for one another, the devoted loyalty of their brother of the heart, Bedwyr, the strength of their mother, Igraine, Great Seer of the Old Dark Tribes, the treachery of their other sister Morganna le Faye, and the never before told story of the only child of Arthur's blood, Mordred. Woven into the rich Dark Age tapestry of this magnificently complex, emotionally charged novel – the first in its series – are the Old Ways, The Old Gods, the Great Goddess and the Goddesses Nine, Magic, Seers, Enchantresses, Druids, Dragons, Ancient Rituals, medieval warfare, and the Leonardo DaVinci of his day - Gwyddion, the Merlin.
What readers are saying:
"An epic poetic tale...mesmerizing from the first page to the last. This is the history behind the Arthurian legends but no less intriguing and carried over generations. The perfect ensemble of history, knowledge, eloquent writing, magic, and mystery to keep every page turning. The characters come to life upon the pages as you live through them and experience the past from many perspectives. I can't wait for the next of the series to be published!" --Ryan S., Amazon Reviewer
"BEST Arthurian Novel EVER...This take on the Arthurian Saga is told totally from Ancient British and Welsh sources, so there is no Lancelot or other later or French trappings. And I loved it!" --Stharp28, Amazon Reviewer
# # # # #
I Let You Go by Clare Mackintosh
On a rainy afternoon, a mother's life is shattered as her son slips from her grip and runs into the street...
I Let You Go  follows Jenna Gray as she moves to a ramshackle cottage on the remote Welsh coast, trying to escape the memory of the car accident that plays again and again in her mind and desperate to heal from the loss of her child and the rest of her painful past.
At the same time, the novel tracks the pair of Bristol police investigators trying to get to the bottom of this hit-and-run. As they chase down one hopeless lead after another, they find themselves as drawn to each other as they are to the frustrating, twist-filled case before them. Elizabeth Haynes, author of  Into the Darkest Corner , says, "I read  I Let You Go  in two sittings; it made me cry (at least twice), made me gasp out loud (once), and above all made me wish I'd written it...a stellar achievement."
What readers are saying: 
'"On the level of the movie  The Sixth Sense  for its cleverness...This kind of sharp, cunning writing makes one eagerly look forward to Mackintosh's next novel."  —Shelf Awareness
"Chilling, compelling, and compassionate."—Paula Hawkins, #1  New York Times  bestselling author of  The Girl on the Train
# # # # #
Here Be Dragons: A Novel (Welsh Princes Trilogy Book 1) by Sharon Kay Penman
Thirteenth-century Wales is a divided country, ever at the mercy of England's ruthless, power-hungry King John. Llewelyn, Prince of North Wales, secures an uneasy truce by marrying the English king's beloved illegitimate daughter, Joanna, who slowly grows to love her charismatic and courageous husband. But as John's attentions turn again and again to subduing Wales---and Llewelyn---Joanna must decide where her love and loyalties truly lie.
The turbulent clashes of two disparate worlds and the destinies of the individuals caught between them spring to life in this magnificent novel of power and passion, loyalty and lies. The book that began the trilogy that includes  Falls the Shadow  and  The Reckoning,   Here Be Dragons  brings thirteenth-century England, France, and Wales to tangled, tempestuous life.
What readers are saying:
"A masterful picture of Wales in the thirteenth century . . . vividly pictured as grandly beautiful, its people volatile, stubborn, and mystic." -- The San Diego Union
"I absolutely loved learning about Wales and their history in more detail... Oh my where to start with this review. This trilogy captivated me even more than the Plantagenet series. I absolutely loved learning about Wales and their history in more detail. I cry through the trilogy a lot so I can't really read in public (lol) and even after 50-100 times reading I still cry when I read about Joanna. I always hope for a different ending but I know it's not to be. I laughed at some parts too especially at one standout moment with Joanna - won't give it away for people who haven't read it yet." --Veronica H., Amazon Reviewer
# # # # #
The Grey King by Susan Cooper
There is a Welsh legend about a harp of gold, hidden within a certain hill, that will be found by a boy and a white dog with silver eyes -- a dog that can see the wind. Will Stanton knew nothing of this when he came to Wales to recover from a severe illness. But when he met Bran, a strange boy who owned a white dog, he began to remember. For Will is the last-born of the Old Ones, immortals dedicated to saving the world from the forces of evil, the Dark. And it is Will's task to wake-with the golden harp -- the six who must be roused from their long slumber in the Welsh hills to prepare for the last battle between the Dark and the Light.
What readers are saying:
"This is my favorite book out of the series, and a large part of that is because it's set in Wales. I have a weakness for the place, most probably because I'm part Welsh, and the places she has used are all described so perfectly. Cooper is a master bard." --eirian_evenstar@buzzle.com, Amazon Reviewer
"I love this series probably more than any other I've read. It could be because my fifth grade teacher read part of this series to us and it was what got me truly interested in reading. This particular book is gorgeous. The imagery and romance of Wales! I remember after reading this I wanted to learn the language and go visit!

." --Liz, Amazon Reviewer
# # # # #
Rape of the Fair Country by Alexander Cordell
The first volume in Alexander Cordell's classic trilogy of mid-nineteenth century Wales.
Set in the grim valleys of the Welsh iron country during the turbulent times of the Industrial Revolution, this unforgettable novel begins the saga of the Mortymer family - a family of hard men and beautiful women, all forced into a bitter struggle with their harsh environment, as they slave and starve for the cruel English ironmasters.
But adversity could never still the free spirit of Wales, or quiet its soaring voice, and the Mortymers struggle on even as the iron foundries ravish their homeland and cripple their people.
Rape of the Fair Country  launched the bestselling career of Alexander Cordell in 1959 and went on to sell millions of copies in seventeen languages throughout the world.
What readers are saying: 
"An engrossing, heart-rending, and savagely beautiful book. Written from the perspective of a young boy growing to adulthood in early nineteenth century industrial Wales, the story leaps at you from the very first page and holds you utterly enthralled until the last." --Mike Williams, Amazon Reviewer
"A period of history that should not be forgotten... This is an excellent book. This is the kind of history that should be taught in Welsh schools. Apart from that, I agree with all the well written (5 star) reviews. Da Iawn!" --Dieter Von Wolfswinkel, Amazon Reviewer
# # # # #
Between Two Fires: A Novel (Queen Branwen)  by Mark Noce
Saxon barbarians threaten to destroy medieval Wales. Lady Branwen becomes Wales' last hope to unite their divided kingdoms when her father betroths her to a powerful Welsh warlord, the Hammer King. But the fledgling alliance is fraught with enemies from within and without as Branwen becomes the target of assassination attempts and courtly intrigue. A young woman in a world of fierce warriors, she seeks to assert her own authority and preserve Wales against the barbarians. But when she falls for a young hedge knight named Artagan, her world threatens to tear itself apart.
Caught between her duty to her people and her love of a man she cannot have, Branwen must choose whether to preserve her royal marriage or to follow her heart. Somehow she must save her people and remain true to herself, before Saxon invaders and a mysterious traitor try to destroy her.
Branwen's story combines elements of mystery and romance with Noce's gift for storytelling.
What readers are saying:
"A spirited ride through a turbulent slice of Welsh history!" --Paula Brackston,  NYT  Bestselling author of  The Witch's Daughter
"A fast-paced read that has a wonderfully visual style and some memorable characters. Mark Noce combines Welsh history with a touch of folkloric magic in this promising debut novel. Lady Branwen is a strong and engaging narrator and the turbulent setting of early medieval Wales makes a fine backdrop for an action-packed story." --Juliet Marillier, Bestselling author of  Daughter of the Forest  and  Wolfskin
# # # # #
The Lost Welsh Kingdom: What was to become of Gruffudd ap Llywelyn's Queen? by John Hughes
"Another epic novel from John Hughes." --Norma Penfold, Gwales
Set in the period of the reign of Gruffudd ap Llywelyn (1039-63), a violent, determined man who became the undisputed king of all Wales, "The Lost Welsh Kingdom" follows the life and times of young Elen. Very much against her will, her life becomes embroiled with that of this most powerful of Welsh kings at his capital in Rhuddlan. Will she survive such a life of misery? Or will she embrace the fate that has befallen her...
# # # # #
S acrifice: Book One of y Ddraig (The Dragons of Brython) by Gwendolyn Beynon
528 A.D. Cymru (Wales)
Melangell is a Lifebringer, a dragon-maiden learning to protect one of the land's most ancient mysteries, y Ddraig. She expects to pass her years as have a score of teachers before her—sequestered, safeguarding an egg that barely moves from year to year, never using the deadly skills she's been taught in secret. But the King's relentless pursuit of this most sought after relic throws her into the middle of war and, adept or not, Melangell enters captivity with the egg to defend the sleeping dragonling within.
Her abductor is Cai ap Cynyr—fierce warrior, loyal brother and sword-arm to the King. He's been hunting all of Cymry for the treasures Artwr demands to ensure triumph against the invading Angles. He uses the intrigue of the Lifebringer to master his armsmen, but when he spirits Melangell and the dragon egg further into seclusion, she grows captivated by her captor.
But she is a Lifebringer, sworn only to y Ddraig. And fierce Cai must deliver the dragonling to Artwr to at last drag himself out of his brother's deep shadow. And all the while the egg readies itself to emerge.
'Sacrifice' is the first in a series of three books based around 'y Ddraig' (the Dragon) set in sixth-century Arthurian Wales, featuring characters based on Welsh myth and history.
What readers are saying:
"Gwendolyn Beynon's fast-paced and utterly winning debut is a mix of historical fiction and fantasy... Seamlessly blends the fantasy elements of her story with well-grounded pre-history, and the result is the beginning of a first-rate new series.  Recommended ." -- Historical Novel Society
"I've never read a story like this!  I was completely entranced by this story. Nothing is sugar coated and the the details are consistent with the life at that time... Trust me, you want to read this book."  --Book Born, Amazon Reviewer