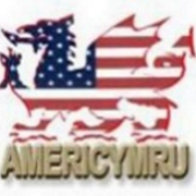 03/04/16 08:10:30PM
@americymru
Photos of our work
Posted by Katharine on September 8, 2008 at 6:49pm in Cymru Crafts
I'd like to see some of the work that folks on this group have created, like the wonderful dragon posted by Gaabi. Some of the carved/ quilted / crocheted / painted, whatever wonders you have produced. It's always inspiring to see what others are doing.
Replies to This Discussion
Reply by Katharine September 8, 2008 at 6:55pm
For starters, I'm going to attempt to attach a photo of a black cotton fabric book cover I created for my Welsh dictionary. I embroidered a dragon in gold, and added an appliquéd border. The cover is removable; I've used it on blank journals, also. The size is 4 1/2 inches by 6 1/2 inches.
Attachments:

IMG_2980_2.jpg , 28 KB
Reply by Ceri Shaw on September 8, 2008 at 7:00pm
Hi Katharine ...please feel free to use the image upload icon ( top right in the textbox tool panel, after BIUS and the link icon ) to upload your photos and display them directly in the textbox.

Cofion

Ceri
Reply by Katharine on September 8, 2008 at 7:01pm
Diolch, Ceri! Got it this time.
Your neophyte friend,
Katharine
Reply by Katharine on September 22, 2008 at 2:53pm
One of the things I do is create stoles for ministers, and other vestments. I'll attempt to post some photos of them.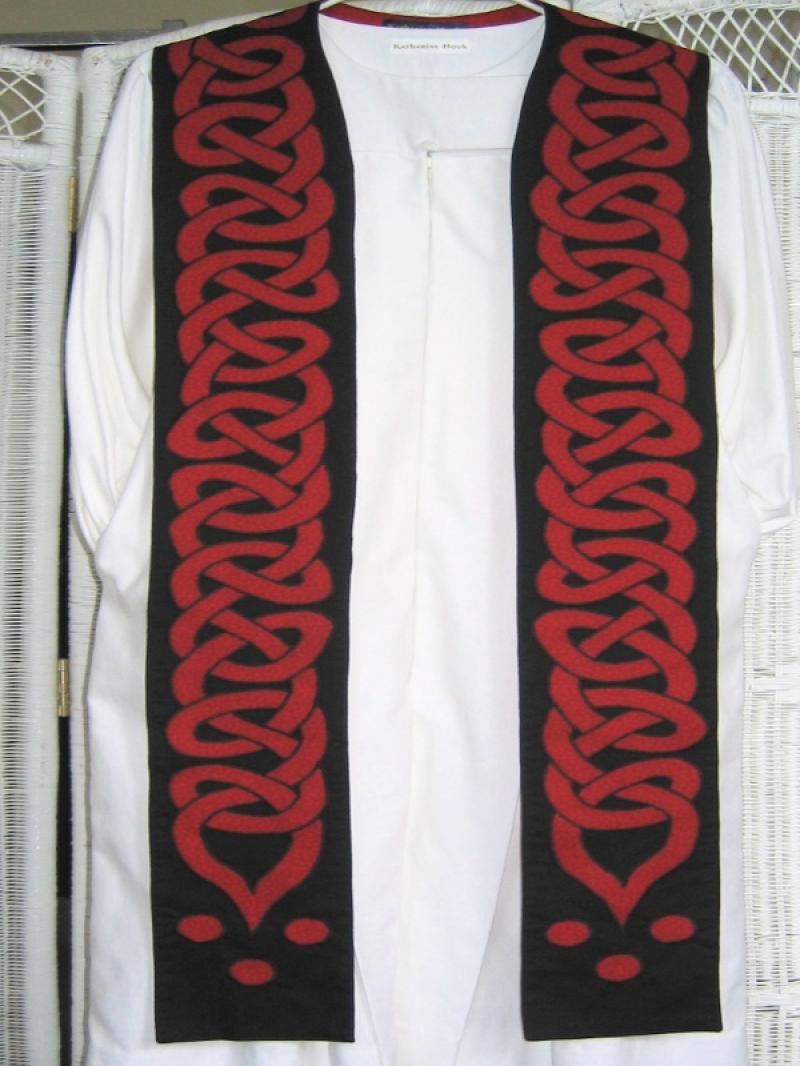 Reply by Katharine on September 22, 2008 at 2:54pm
Yikes! I didn't know it would be so huge on the page!
I'll try another...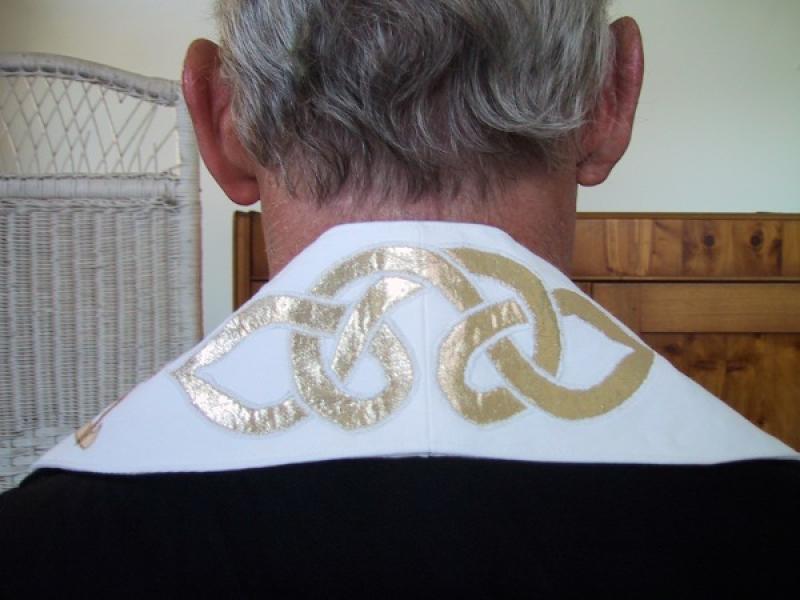 Reply by Katharine on September 22, 2008 at 2:57pm
And an animal which was on the gold and white stole (it depicted all four of the Gospel animals - this is the ox for Luke). Custom orders comprise the bulk of my work.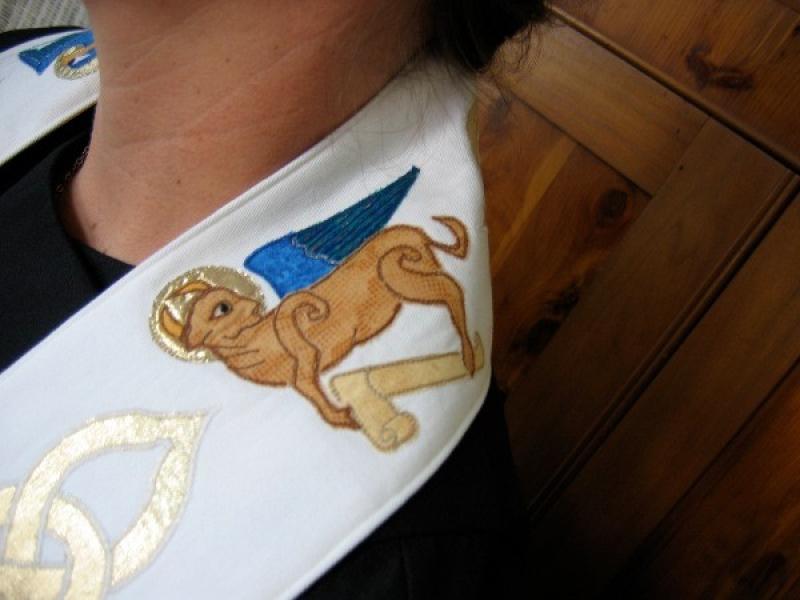 Reply by Katharine on September 8, 2008 at 6:59pm
I just tried to share a photo of a book cover I made, but I must have goofed because it disappeared. so I'll try again. It's made of cotton fabric - I embroidered a gold dragon and added appliqué. The size is 4 1/2 by 6 1/2 inches. If this appears twice, forgive me....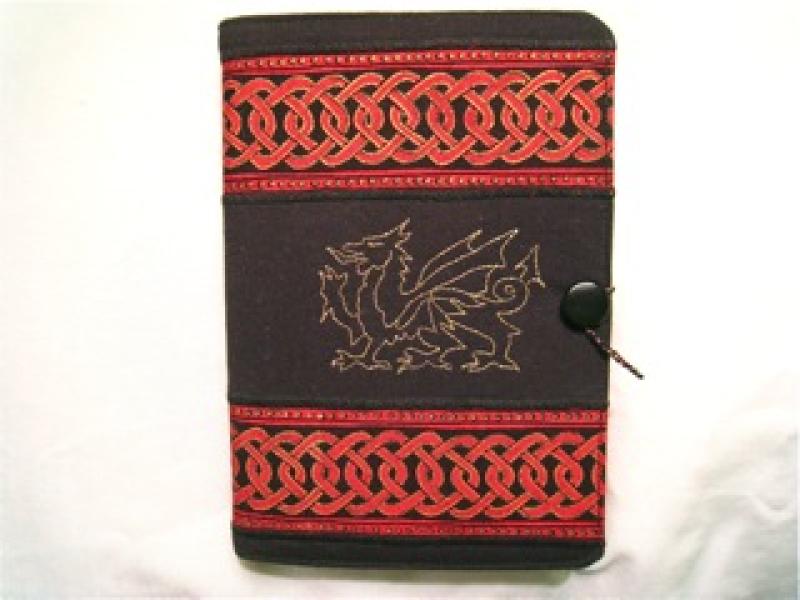 Reply by gaabi on September 22, 2008 at 9:58am
Wow, very nice! What thread or floss did you use?
Reply by Katharine on September 22, 2008 at 2:38pm
Thanks, gaabi. I used a gold thread meant for sewing machines. First I drew the dragon, then used the drawing as a guide to stitch the dragon on the fabric. It's quite sparkly.
Reply by Seraffa on October 15, 2008 at 6:28pm
Katherine - what sewing machine do you recommend for this type of work? ~S.
Reply by Katharine on October 26, 2008 at 8:25pm
I think you could use any sewing machine. Mine does nothing special; I just draw the dragon and then straight stitch on my drawn lines.
These days one can get fancy machines that can be programmed, etc. but mine is just is an old, sturdy workhorse, not electronic.
Sorry to take so long in getting back to you...
Reply by Wild Canary on September 22, 2008 at 10:15am
Hi, Katherine. It is inspiring to see other people's work. I have enjoyed the posts on your webpage and Angela and gaaibe', too. I am going to attempt to carve a spoon, but my web cam is down for now so no photos.
Also, I have to figure out how to get my photos of my quilt work off the floppies and on to CD;s. This computer is supposed to be able to do it, but I haven't learned yet.
So many worlds to open!
(You have checked out the photo section? Angela posted some of her work and there are some caricatures, as well as David Western's lovespoon)
I think it would be good to have some posted here, too, as you say, inspiration.
There are so many talents represented here, it is almost sensory overload:)
I am mostly a dabbler. I will try to scratch up some stuff to post.