Garan Gwyn's Gorgeous t-shirt quilt!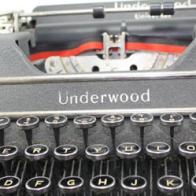 03/04/16 04:43:40AM
@gaabi
Jen posted this as a wall comment and I wanted to make it a forum cause I think that will be easier to find later -  this is a beautiful, clever quilt with directions, made from tshirts!
---
Here is the T-shirt Quilt I finally finished for Brian y Tarw Llwyd.  gaabi has asked me to tell a bit about how it was made.
First of all, let me say that I am NOT a quilter.  This is only the second quilt I have made.  It is also the largest quilt I have made.  I don't have a long-arm quilting machine, and I wouldn't attempt to do anything larger than this!  So for those of you who are quilters, forgive me if I fail to use the proper terms, etc...but I trust you will know wht I'm talking about.  For those of you who aren't quilters, I suggest taking a workshop like I did.  LOL  Brian told me I should charge for this information to help defray the cost of the workshop.  

Brian gave me 6 old T-shirts that were wearing out and getting holes in them.  Fortunately, most of the holes were not in the areas where the art work was, so I didn't have to do much there.  Holes can be covered with applique, embroidery, etc...or, if small, simple permanent markers.  You need to measure the largest picture/area that you want to include in the quilt, because all of your T-shirts will be cut to this size.  I had a problem in that the large dragon in the lower left-hand corner was on a large T-shirt, while some of the other T-shirts were smaller...and of course the smaller screen prints, etc., were placed higher on the shirts than the center, so cutting a 15" square, for example, from each T-shirt would have meant some of the art work would have been way off-center.  A little bit is okay...and another way to compensate, again, is with appliques and embroidery.  I considered this but decided against it, and instead chose to sacrifice some of the large dragon picture.  This is where your own preference and artistic judgment comes in.  You also have to take into consideration where the neckband is and the sleeve seams, so be sure to measure your largest and smallest (or all of them) before you cut anything.  Plan it out before you cut!!  You'll be glad you did.

Once you've decided on how large your T-shirt squares are going to be, find the center of your art work (or as close to it as possible without taking in part of the neck or sleeve seam and mark the square.  My squares ended up being 12".  Cut up the side seams and sleeves so the shirt lays out flat and you aren't cutting through both the front and back when you go to cut out your art square.  Cut out the square with a rotary cutter, using a straight edge.  I used the quilter's square that I used to find my center, to make sure I had them all centered (a double-check).

Apply Pellon Shape-Flex Woven Fusible Interfacing (iron-on) to the back of the squares (after cutting the same size).  This is a very soft T-shirt-like interfacing that comes in black or white.  It will help keep the T-shirt from stretching as you sew.  However, I noticed that it did not PREVENT the square from stretching, and I wish I had stay-stitched my squares before adding my strips.  This is not a quilter's trick, but is used regularly in making clothing.  The squares did still stretch, and especially when it came time to quilt the "sandwich."

After applying the interfacing, you simply start building your borders as you would any quilt.  I won't explain that process here because you can learn that from any basic quilting book or You-tube video.  I used a simple cross-hatch quilt pattern because of the fact that I don't have a long-armed quilting machine, and this seemed like the easiest thing to do.  I didn't want to attempt anything new on something I was giving as a gift.

It took me a long time, between other projects and obligations (and migraines), but here it is, finally, a year later...and now that it's not cold enough to use it any more.  91 degrees in Fresno last Sunday, and it's still winter!!  YIKES!!  

So early Happy Birthday, Brian y Tarw Llwyd!!