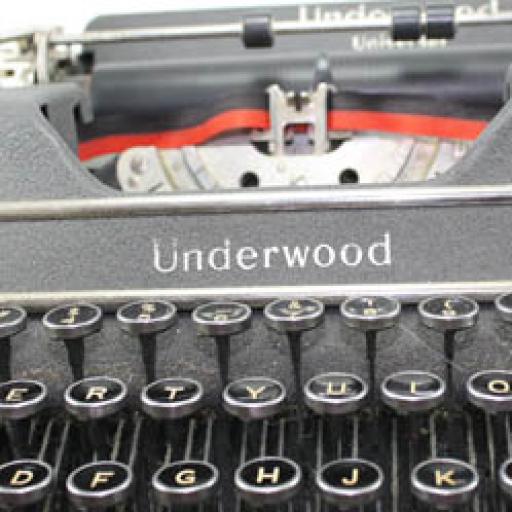 Stats
Blogs: 288
events: 50
youtube videos: 43
images: 56
Invitations: 2
Groups: 2
videos: 1
Sunday June 25 2017, 11:00 AM
@ Bryn Seion Welsh Church, 22132 S Kamrath Rd, Oregon City,...
Attendees: @Ceri Shaw, @gaabi
The 82nd Annual Welsh Hymn-Singing Festival will be on Sunday, June 25th, 2017 at
Bryn Seion Welsh Church, 22132 S Kamrath Rd, Oregon City, OR 97045
11:00 AM Traditional church service in English, with some singing and prayers in Welsh
2:00 PM First session of the Gymanfa Ganu
Nerys Jones, Director, and Geneva Cook, organist, with special music by Bronn & Katherine Journey
4:00 PM Welsh Tea at the Beavercreek Grange suggested donation $10, kids $5
6:00 PMSecond session of the Gymanfa Ganu continues with group singing and special music by the Pixton family.
It is indeed a pleasure to participate in four-part hymn singing, which had its origin and early development among the Cymry - or as the English call them - the Welsh. In Wales, the small village chapels nestled in the lovely green valleys were centers of religious and social life. After services, the Welsh would linger in chapel to practice old hymns and learn new ones. This tradition continues at Bryn Seion Welsh Church in Beavercreek, Oregon. This church was built in 1884 by Welsh immigrants and is still active today. Old group photos on the church walls reveal the church's earlier days and may even include images of your ancestors. People come from all over the Northwest for this song festival, so come early to get a seat inside. The chapel may be full at the 2:00 PM session, but there is always plenty of room inside at the 6:00 PM session. It will be a full day and you can attend any or all of the activities. Some outdoor seating is provided, but there are no reserved seats.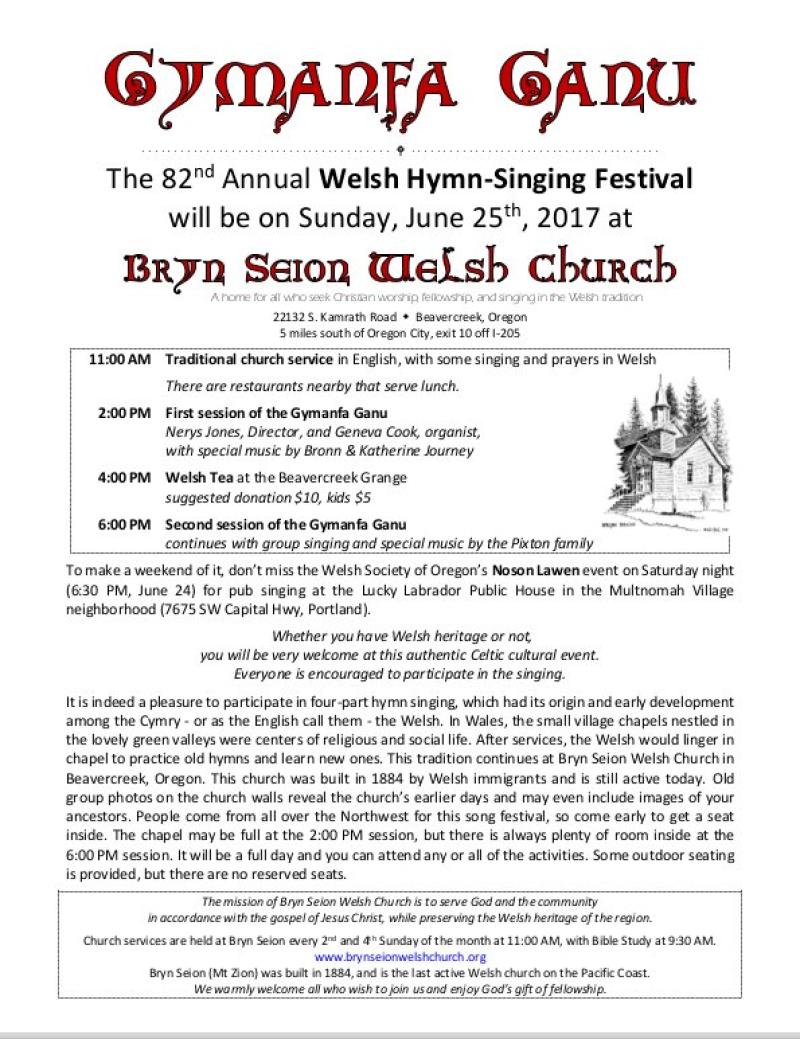 ---
DIRECTIONS
---