The History of Wales in Twelve Poems - M. Wynn Thomas

2021-07-07
By: Ceri Shaw
Posted in: History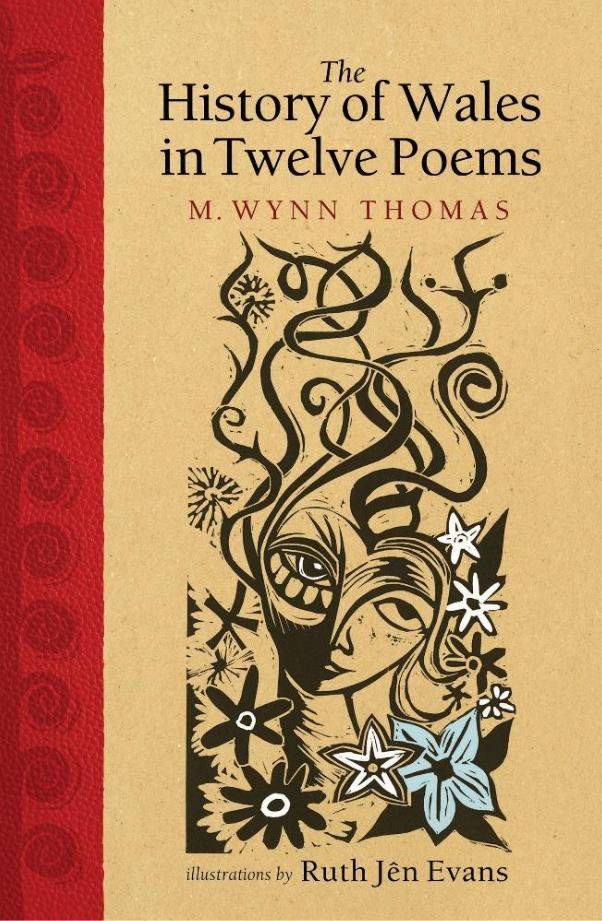 The History of Wales in Twelve Poems - M. Wynn Thomas - Illustrations by Ruth Jên Evans - Sept 2021
---
'I can think of no more deft and authoritative introduction to the literatures of Wales than this gem of a book tracing a path through the riches of the tradition with flair, clarity and wit. This is a must-have guide for the curious and those new to the poetic panorama of Wales through the centuries.'
Gwyneth Lewis , National Poet of Wales 2005–6
Down the centuries, poets have provided Wales with a window onto its own distinctive world. This book gives a sense of the view seen through that special window in twelve illustrated poems, each bringing very different periods and aspects of the Welsh past into focus. Together, they give the flavour of a poetic tradition, both ancient and modern, in the Welsh language and in English, that is internationally renowned for its distinction and continuing vibrancy. This collection is useful to students, academics and the general reader who are interested in Welsh studies. It is very accessibly written, appealing to education/new curriculum market combining poetry with the national, social and cultural history of Wales.
M. Wynn Thomas is Professor of English, and Emyr Humphreys Professor of Welsh Writing in English, at
Swansea University.Ruth Jên Evans is a professional artist whose works combine media, specialising in printmaking from her studio in an old shoe shop in Tal-y-bont, Ceredigion.
---
CONTENTS
---
Acknowledgements
Preface

1. ANEIRIN Y Gododdin (extract)
2. ANON. Pais Dinogad
3. ANON. Stafell Gynddylan (from Canu Heledd)
4. GRUFFUDD AB YR YNAD COCH Marwnad Llywelyn ap Gruffudd
5. DAFYDD AP GWILYM Trafferth mewn tafarn
6. HENRY VAUGHAN The World
7. ANON. Hen Benillion
8. ANN GRIFFITHS (DOLWAR FACH) Wele'n sefyll rhwng y myrtwydd
9. GWENALLT Y Meirwon
10. DYLAN THOMAS Fern Hill
11. GILLIAN CLARKE Blodeuwedd
12. MENNA ELFYN Siapau o Gymru