Y LOLFA BEGIN 50TH ANNIVERSARY CELEBRATIONS EARLY

2016-11-24
By: Ceri Shaw
Posted in: Book News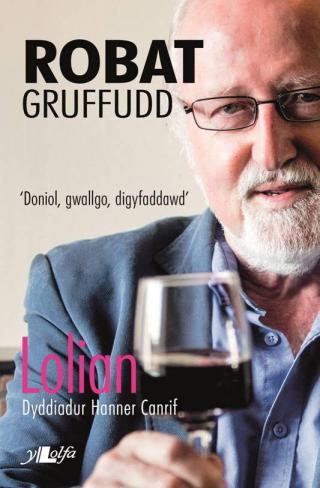 Y Lolfa publishers will begin their 50th anniversary celebrations earlier than expected as they launch the private diaries of Y Lolfa founder and co-founder of Lol magazine, Robat Gruffudd, on Friday.
Lolian is a collection of 'eccentric and too honest' personal diaries that Robat Gruffudd kept since the sixties. Written over the last fifty years, the diaries are published for the first time ever this year.
The diaries are published before the 50th anniversary of Y Lolfa which will be celebrated next year. The book delves into the publishing world but Robat emphasises that this is not an autobiography nor the history of Y Lolfa per se.
'We will be celebrating Y Lolfa's birthday soon. Watch this space for news of a big party and a range of other events!' says Robat.
The book is launched officially on Friday the 25th of November at 8pm at the Llew Du (Black Lion) in Talybont. The academic Simon Brooks will be in conversation with the author followed by live music from Tecwyn Ifan.
The diaries include response to events and an 'unofficial' yet original portrait of life in Wales over the last fifty years.
The book contains a mixture of humours ancedotes, provoking comments and memories about the twists and turns working in the pubilshing industry and meetings with authors and beyond in Wales and in bars on the continent. As a language campaigner since his early years, Robat goes into detail about his work with Cymdeithas yr Iaith, Cymuned, Dyfodol i'r Iaith – and a campaign where he refused to speak English. Also discussed are the Trefechan bridge protest and the campaign to establish a daily Welsh newspaper, Y Byd.
Other stories include the arrest of him and his wife Enid under false suspicion that they had played a part in the burning of holiday homes in the 80s.
His Jewish and German background is also illustrated – as well as the prosecution suffered by his family in Germany, which was the basis of the successful book written by his brother Heini, A Haven from Hitler, which won Book of the Year (as Yr Erlid). It includes an entry where Robat visits Ravensbrück concentration camp where his grandmother was murdered by the Nazis during the second world war.
'There are funny stories about plenty of people here and that's what I'm afraid of! What will they say when they see their names in print? But the diary form asks for complete honesty,' says Robat, 'If you're not honest then what's the point? Although I may leave the country for a month or two after publication!'
Lolian by Robat Gruffudd (£9.99, Y Lolfa) is available now.